Student life
The summer is a great time to brush up on your study skills, take care of your wellbeing, and expand your horizons by trying something new.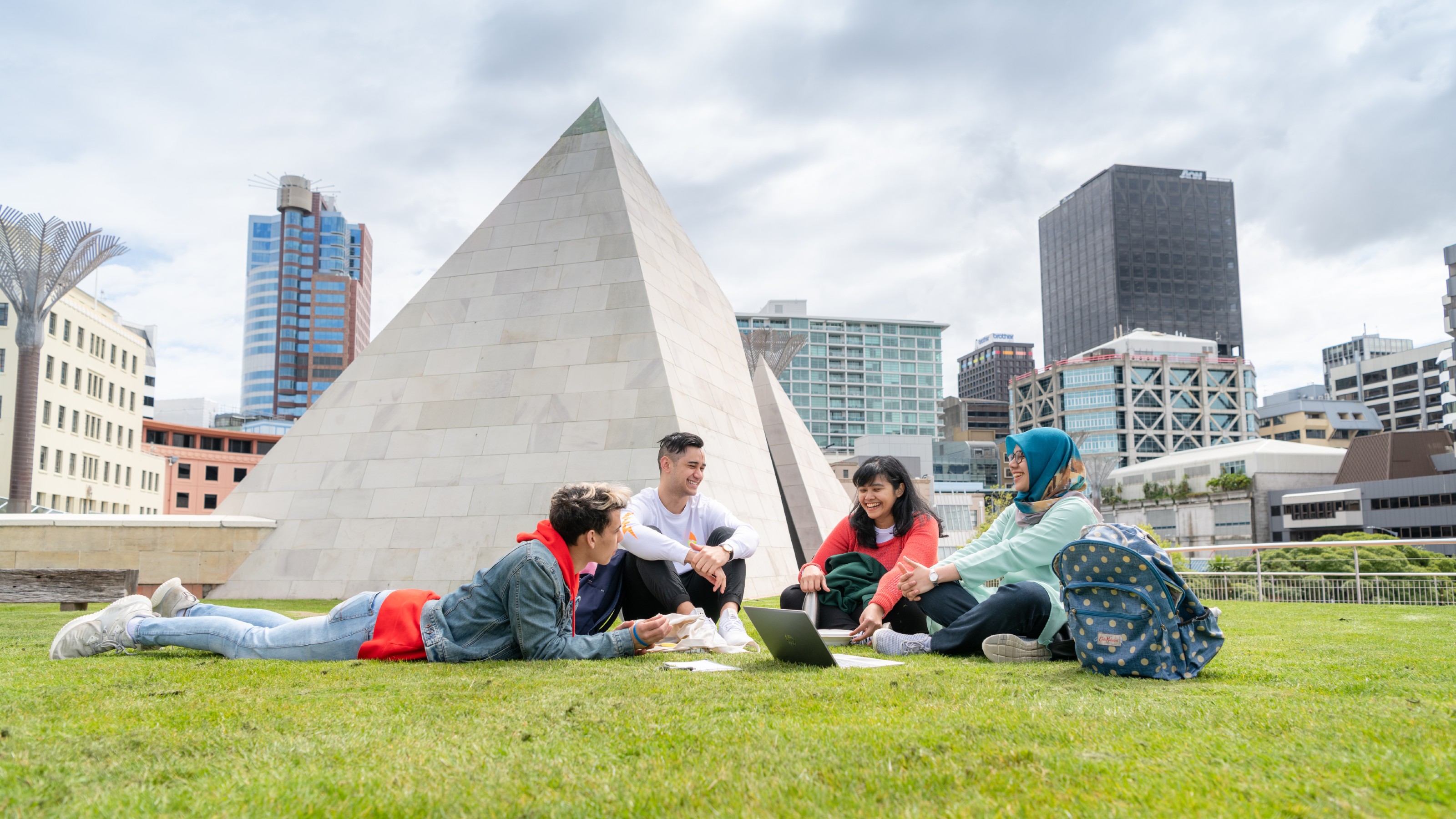 Student Learning have lots of online resources to support your studies.
Develop your employability
Spend the summer continuing to develop your employability by building valuable skills, gaining experience, and making connections.
Careers and Employment
Join a Wellington Careers and Employment workshop—a great way to learn and tackle the challenges of the job search, recruitment, and selection processes in a supportive group environment. The workshops are held online and at our Kelburn and Pipitea campuses.
You can also visit the University's online career centre—a resource hub full of interactive tools, e-learning exercises and modules to grow your career confidence. Get personalised recommendations by taking the Career Pulse quiz, or try out some of our suggestions:
Job searching
To develop your job search strategies, check out the searching for jobs module. For New Zealand roles, keep an eye on CareerHub and Student Job Search for part time work, internships, graduate roles, and volunteering opportunities. These lists are updated with new vacancies on a regular basis.
Job applications
Strong job applications are the key to gaining work experience. Get skilled in creating targeted cover letters and CVs with the CV and cover letter module and check out the sample CVs and sample cover letters. Use the CV360 tool to get an automated CV check and a score you can then improve on.
Interviews and assessments
Become comfortable with face-to-face and video interviews and assessments with the interview and selection module and the Interview360 simulator tool.
Volunteering and mentoring
Volunteers gain experience in a professional New Zealand context while learning new skills and giving back to the community. You can find volunteering opportunities on CareerHub and by contacting Volunteer Wellington directly. Consider joining the Wellington Plus or Wellington International Leadership Programmes and gain points toward the certificate or award.
If you are in your final year of study, you can apply to the Alumni as Mentors programme. Students are matched with alumni with relevant academic and professional backgrounds. Mentors can share their experiences and insights, help with your career questions, and assist you in building professional networks. Mentors come from around the world and the partnerships may be online. Alumni as Mentors mentoring partnerships last for approximately 6 months.
University Recreation
Looking to reach a health goal over summer, or to just find time for yourself? Sign up for a membership with University Recreation Wellington! Experience world-class views from our dance studio at Kelburn campus or enjoy of the convenience of our Pipitea campus location. Make the most of your summer and Trimester 3 and get fit doing it!
Clubs
Get involved with a club—a fantastic way to make friends, enjoy new activities, and make your student experience richer and more rewarding. Find out more and how to contact clubs. In Trimester 1 next year, come along to the clubs expo to find and connect with your club of choice.
Wellbeing
Check out Student Wellbeing's online resources. Created by students for students, the resources include recommendations you can put into action straight away for help with mental distress, living away from home, connecting with others, and academic pressure. They feature videos, apps, worksheets, podcasts, images, and quick reads to fuel your mind and body for success at university.