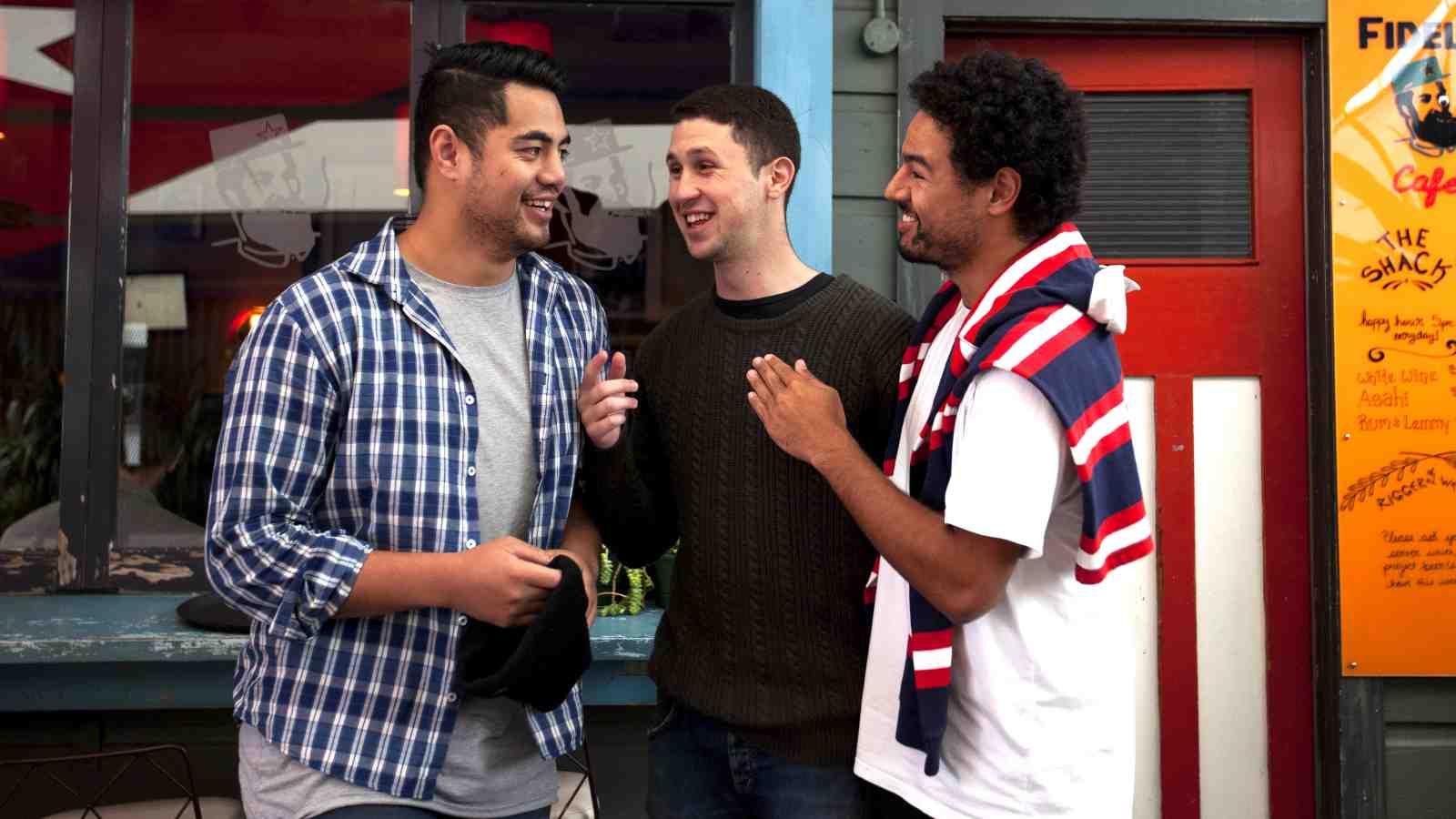 Getting involved
Victoria University of Wellington is a welcoming community and offers a range of support to make sure that your time here is happy and successful.
Victoria University of Wellington can give you a world-class education, but achieving academic excellence is only part of the picture. Employers are impressed when you go that bit further, really get involved at university, give your time, take on new responsibilities, network and develop your skills.
Not only that, but grabbing opportunities beyond your programme of study is a great way to learn more about yourself and know your mind when it comes to what you're good at, and where your interests lie.
In the first few weeks
Campus Coaches
Our Campus Coaches programme is here to help you navigate your first two weeks at the University.
Study support
Become a Class Rep
Class Reps provide a connection between the lecturer and students. They also work with the Victoria University of Wellington Students' Association (VUWSA) Education Office on any academic issues that arise in their course. Reps are elected by students by the third week of classes every trimester. Being a Class Rep requires a weekly commitment.
Pasifika Student Success
The Pasifika Student Success team offers mentoring and support for Pasifika students. Attend study sessions or get paired up with a mentor who has experience in your programme.
Āwhina
Āwhina is the on-campus whānau for Māori students to work together to share knowledge, achieve academic success, and build strong communities and leaders.
Extracurricular opportunities
WGTN Hall
WGTN Hall is 'a hall without walls': an opportunity for Wellington-based first-year students to engage with a university community that offers various activities, sports and guidance to academic support.
Clubs and societies
Join one of our 130 sporting, cultural and political clubs and societies.
Support for new international students
ExcelL
ExcelL is a practical cross-cultural skills programme designed to help international students adjust to a new culture and to fully participate in life on campus and in the community.
International Buddy Programme
For new international students, the International Buddy Programme is a support network that provides students with information about university, flatting and living in Wellington.
Leadership programmes
Victoria University of Wellington offers two leadership programmes that can help you enhance your degree and boost your CV.
Victoria International Leadership Programme
The award-winning Victoria International Leadership Programme provides opportunities to attend specialist events and seminars, study abroad and undertake professional development courses.
Wellington Plus Programme
Wellington Plus Programme is a great way to enhance your degree. The programme involves volunteering, helping the university community and actively leading clubs or societies.