Dr Wonhyuk Cho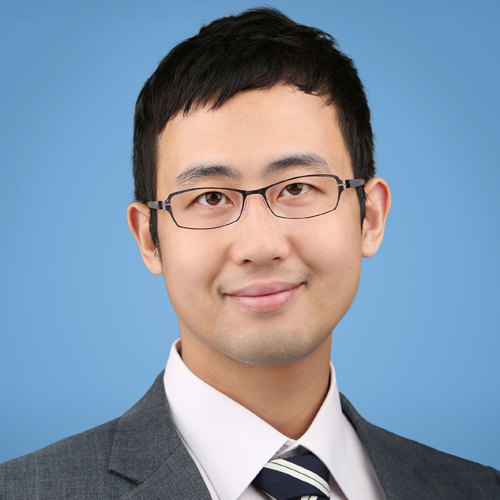 Senior Lecturer in Public Management
School of Government

RH 809, Rutherford House, 23 Lambton Quay
Teaching in 2020
as Coordinator and Lecturer

as Lecturer
Research interests
Bureaucracy; HRM/OB; Organization of Policing and Law-enforcement; Performance Measurement; E-Government
Qualifications
BA, MPA, PhD (Seoul National University, South Korea)
Profile
Wonhyuk Cho is Senior Lecturer of Public Management and Director of International Students Programme for the School of Government. Wonhyuk is also serving as Quality Assurance Coordinator of the Undergraduate Programme.
Wonhyuk's research interests lie in the areas of HRM, bureaucracy, organizational behaviour, law enforcement organization, e-government, and performance measurement. Wonhyuk's research articles have appeared in leading international journals, and he has been involved in research projects funded by diverse public and non-profit institutions in US and Korea.
Wonhyuk arrived the School of Government in 2016. He supervises Masters and PhD students and teaches across the suite of undergraduate and graduate programs. Prior to his appointment at the Victoria University of Wellington, Wonhyuk has held academic roles with the School of Public Affairs and Administrations at the University of Kansas, Centre for Government Competitiveness, Korean Institute of Public Affairs, and the Graduate School of Public Administration at the Seoul National University.
Curriculum Vitae: http://www.wonhyukcho.com/
Publications in refereed journals
J-Y. Hur, W. Cho, G. Lee, and S. Bickerton. (2019) The "Smart Work" Myth: How Bureaucratic Inertia and Workplace Culture Stymied Digital Transformation in the Relocation of South Korea's Capital. Asian Studies Review, 43(3) (SSCI). (Corresponding Author)
G. Plimmer, E. Franken, and W. Cho. (2019) Competing Demands and Variable Managers. Public Sector: Journal of the Institute of Public Administration New Zealand, 42(3): 3-4.
D. Kim, W. Cho, and H-Y. Park. (2019) Asset-Building Approaches to Community Development and the Role of Local Government in Urban Regeneration. The Korean Journal of Public Administration, (KCI). (Corresponding Author)
W. Cho and A.T-K Ho. (2018) Does neighborhood crime matter? A multi-year survey study on perceptions of race, victimization, and public safety, International Journal of Law, Crime and Justice (SSCI). (First Author)
D., Sagarik, Chansukree, P., W. Cho, and Berman, E. (2018) E-government 4.0 in Thailand: The role of central agencies. Information Polity, 32(1), 149-174.
A. T-K. Ho and W. Cho. (2017). Government Communication Effectiveness and Satisfaction with the Police: A Large-Scale Survey Study. Public Administration Review (PAR) (SSCI).
W. Cho. (2017). Change and Continuity in Police Organizations: Institution, Legitimacy, and Democratization. Korean Journal of Policy Studies, 32(1): 149-174. (First Author)
J-Y. Hur, M-Y. Kwon, W. Cho. (2015). Administrative Inefficiency of Geographically Dispersed Central Government Bodies: Case study on Sejong-City in Korea Using Grounded Theory. Korean Public Administration Review, 49(3): 127-159. (Corresponding Author)
N. Kim and W. Cho, (2015) Agencification and Performance: The Impact of Autonomy and Result-Control on the Performance of Executive Agencies in Korea, Public Performance Management Review, 38(2): 214-233(SSCI) (Corresponding Author)
T. Im, W. Cho, G. Porumbescu, J. Park. (2014). Internet, Trust in Government, and Citizen Compliance. Journal of Public Administration Research and Theory (J-PART), 24(3): 741-763 (SSCI). (Corresponding Author)
T. Im, W. Cho, J. Campbell, and H. Lee, (2014) Citizen Preference and Resource Allocation: The Case for Participatory Budgeting in Seoul, Local Government Studies, 40(1):1-19 (SSCI)
W. Cho, and S. Cha. (2014). A Study of Internationally-Comparable Indices of ICT Development: Scope, Measures, and Limitations, Korean Journal of Public Administration, 18(3): 177-218 (First Author)
J. Campbell and W. Cho. (2014) Two Faces of Government-Business Relations During South Korea's Developmental Period. Korean Comparative Government Review 18(1): 47-66 (Corresponding Author)
W. Cho, T. Im, G. Porumbescu, H. Lee, J. Park. (2013). A Cross-Country Study of the Relationship between Weberian Bureaucracy and Government Performance, International Review of Public Administration, 18(3): 115-137 (First Author)
W. Cho. (2013). Discretionary Behavior of Public Employees in Police Organization: Grounded Theory Approach to Public Management in Korea. Korean Public Administration Review, 47(3): 389-423 (First Author)
W. Cho, T. Im S. Cha, J. Jeong, and M. Lee. (2013) A Cross-County Comparison of Government Competitiveness: Measures and Evaluations. Korean Comparative Government Review, 17(2): 95-124 (First Author)
W. Cho, T. Im S. Cha, J. Jeong, and M. Lee. (2013). A Meta Analysis of Development Studies: From Government Competitiveness Perspectives. Korean Journal of Public Administration, 51(2): 31-59 (Corresponding Author)
W. Cho, T. Im, and H. Jung (2012). A Study on Unbureaucratic Rule-bending Behavior of Public Employees in Korea, Korean Policy Studies, 12(4): 453-475 (First Author)
Y. Kang, W. Cho, and G. Jung, (2012) Does Decentralization Matter in Health Outcomes: Evidence from 22 OECD Unbalanced Panel Data for 1995-2005. International Review of Public Administration, 17(1): 1-32
W. Cho and N. Kim. (2012). Expertise of Public Employees in the Board of Audit and Inspection in Korea, Korean Public Personnel Administration Review, 11(2): 165-194 (Corresponding Author)
T. Im, W. Cho, and G. Porumbescu (2011). An Empirical Analysis of the Relation between Social Spending and Economic Growth in Developing Countries and OECD Members. The Asia Pacific Journal of Public Administration, 33(1): 37-55
T. Im and W. Cho (2011) Performance Tools and Their Impact on Pollution Reduction: An Assessment of Environmental Taxation and R&D, International Review of Public Administration, 15(3): 53-65
T. Im and W. Cho (2010) Time Factors in Policy Performance: The Korean Government's Economic Crisis Management in 2008, The Korean Journal of Policy Studies, 25(2): 103-128
W. Cho, T. Im and H. Jung. (2010) A Study on Citizen Satisfaction with Public Town Office Service in Korea, Korean Local Government Studies, 24(1): 67-96
T. Im and W. Cho (2008) Decentralization and Economic Growth in Korea. The Korean Journal of Policy Studies, 23(1): 49-71
Teaching in 2020
as Coordinator and Lecturer

as Lecturer