Professor Arthur Grimes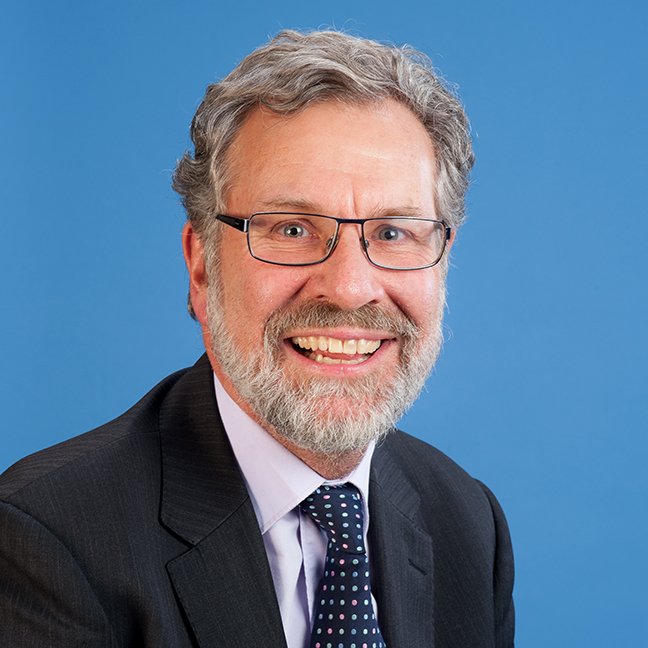 Professor and Chair of Wellbeing and Public Policy
School of Government

RH 830, Rutherford House, 23 Lambton Quay
Teaching in 2020
as Coordinator and Lecturer

as Coordinator and Lecturer

as Coordinator and Lecturer
Introduction
Arthur Grimes is a Professor at the School of Government, Wellington School of Business and Government, and inaugural holder of the Chair of Wellbeing and Public Policy. He is also a Senior Fellow at Motu Economic and Public Policy Research in Wellington.
Arthur has a background both as a research economist and as a senior public policy official. He was Reserve Bank of New Zealand Chairman from 2003-2013, where he was previously Chief Economist. He served on the Financial Markets Authority board from 2011-2017. Other past policy roles include Chair of the Postal Network Access Committee, and member of various official taskforces covering tax, urban planning, infrastructure, and superannuation.
Arthur has served as Adjunct Professor of Economics at each of Victoria University of Wellington, University of Auckland, and University of Waikato, and was Director of Victoria University of Wellington's Institute of Policy Studies from 1998-2002.
Private sector roles include Chair of the Hugo Group, and past roles as Chief Executive of Southpac Investment Management and Chief Economist of National Bank of New Zealand.
Arthur received his BSocSc(Hons) from University of Waikato (in economics and sociology) and his MSc and PhD from London School of Economics. At LSE he was awarded the Sayers Prize in monetary economics, the Ely Devons Prize and the Robert McKenzie Prize.
Awards include the NZIER Economics Award, NZ-UK Link Visiting Professorship to the University of London, Distinguished Alumni Award (University of Waikato) and Honorary Professorship (University of Waikato). Arthur has served as President of the New Zealand Association of Economists and as Co-editor of New Zealand Economic Papers.
He has been Principal Investigator of three Royal Society of New Zealand Marsden Fund grants, his most recent being in the field of Wellbeing and Sustainability.
Areas of potential PhD supervision
All aspects of wellbeing and sustainability in relation to public policy
Urban, housing and infrastructure policy-related issues
Central banking policy and governance
Arthur has specialist expertise in supervising applied studies involving statistical methods designed to test hypotheses relating to wellbeing, urban and central banking policy topics.
Selected publications
Wellbeing and related topics
Grimes A, J Ormsby, A Robinson, SY Wong (2016). "Subjective Wellbeing Impacts of National and Subnational Fiscal Policies". REGION, 3(1), 43-69.
Grimes A (2015). "Recent Quantitative Approaches to Measuring Wellbeing in New Zealand". New Zealand Sociology 30(3), 112-120.
Grimes A, L Oxley, N Tarrant (2014). "Does Money Buy Me Love? Testing Alternative Measures of National Wellbeing", in Economics of Wellbeing, Volume 5 of Wellbeing: A Complete Reference Guide (eds. D. McDaid & C. Cooper), Wiley-Blackwell, Oxford UK.
Fabling R, A Grimes (2014). "The 'Suite' Smell of Success: Personnel Practices and Firm Performance", Industrial and Labor Relations Review, 67(4), 1095-1126.
Bergstrom K, A Grimes, S Stillman (2014). "Does Selling State Silver Generate Private Gold? Neighbourhood Impacts of State House Sales", Urban Studies, 51(6), 1257-1273.
Roskruge M, A Grimes, P McCann, J Poot (2013). "Homeownership, Social Capital and Satisfaction with Local Government", Urban Studies, 50(12), 2517-2534.
Coleman A, A Grimes (2010). "Betterment Taxes, Capital Gains and Benefit Cost Ratios", Economics Letters, 109(1), 54-56.
Evans L, A Grimes, B Wilkinson, D Teece (1996). "Economic Reform in New Zealand 1984-95: The Pursuit of Efficiency", Journal of Economic Literature, 34, Dec., 1856-1902.
Urban/Housing/Infrastructure
Grimes A, V Matlaba, J Poot (2017). "Spatial Impacts of the Creation of Brasília: A Natural Experiment", Environment and Planning A, 49(4), 784-800.
Apatov E, A Grimes (2017). "Impacts of Higher Education Institutions on Local Population and Employment Growth". International Regional Science Review, DOI: 10.1177/0160017617698742.
Meade R, A Grimes (2017). "Welfare Costs of Coordinated Infrastructure Investments: The Case of Competing Transport Modes". New Zealand Economic Papers, 51(2), 109-121.
Cochrane W, A Grimes, P McCann, J Poot (2017). "Spatial Impacts of Endogenously Determined Infrastructure Investment", Chapter 12 in: Shibusawa, H., Sakurai, K., Mizunoya, T., Uchida, S. (eds.), Socioeconomic Environmental Policies and Evaluations in Regional Science: Essays in Honor of Yoshiro Higano, Singapore: Springer, 227-247.
Grimes A, N Preval, C Young, R Arnold, T Denne, P Howden-Chapman, L Telfar-Barnard (2016). "Does Retrofitted Insulation Reduce Household Energy Use? Theory and Practice", The Energy Journal, 37(4), 165-186.
Grimes A, E Apatov, L Lutchman, A Robinson (2016). "Eighty Years of Urban Development in New Zealand: Impacts of Economic and Natural Factors", New Zealand Economic Papers, 50(3), 303-322.
Grimes A (2014). "Infrastructure and Regional Economic Growth", Chapter 28 in Handbook of Regional Science (eds. M. Fischer & P. Nijkamp), pp.331-352. Heidelberg: Springer.
Grimes A, C Young (2013). "Spatial Effects of Urban Rail Upgrades", Journal of Transport Geography, 30, 1-6.
Fabling R, A Grimes, L Sanderson (2013). "Any Port in a Storm: Impacts of New Port Infrastructure on Exporter Behaviour", Transportation Research E, 49(1)), 33-47.
Grimes A, C Ren, P Stevens (2012). "The Need for Speed: Impacts of Internet Connectivity on Firm Productivity", Journal of Productivity Analysis 37(2), 187-201.
Grimes A, Y Liang (2010). "Bridge to Somewhere: Valuing Auckland's Northern Motorway Extensions", Journal of Transport Economics and Policy, 44(3), 287-315.
Grimes A, A Aitken (2010). "Housing Supply, Land Costs and Price Adjustment", Real Estate Economics, 38(2), 325-353.
Grimes A, Y Liang (2009). "Spatial Determinants of Land Prices: Does Auckland's Metropolitan Urban Limit Have an Effect?", Applied Spatial Analysis and Policy, 2, 23-45.
Holmes M, A Grimes (2008). "Is there Long-Run Convergence Among Regional House Prices in the UK?", Urban Studies, 45(8), 1531-1544.
Central banking
Fabling R, A Grimes (2015). "Over the Hedge: Do Exporters Practice Selective Hedging?", Journal of Futures Markets, 35(4), 321–338.
Grimes A, S Hyland (2015). "Housing Markets and the Global Financial Crisis: The Complex Dynamics of a Credit Shock", Contemporary Economic Policy, 33(2), 315-333.
Grimes,A (2013). "Monetary Policy and Economic Imbalances: An Ethnographic Examination of Central Bank Rituals", Journal of Economic Surveys, 27(4), 634-640.
Singleton J, A Grimes, G Hawke, F Holmes (2006). Innovation in Central Banking: A History of the Reserve Bank of New Zealand, Auckland: Auckland University Press.
Grimes A, F Holmes, R Bowden (2000). An ANZAC Dollar: Currency Union and Business Development, Wellington: Institute of Policy Studies.
Grimes A, A Wong, C Meads (1994). "A Note on the Correct Specification of Financial Portfolio AIDS Models", European Economic Review, 38, 1171-1174.
Grimes A (1991). "The Effects of Inflation on Growth: Some International Evidence", Weltwirtschaftliches Archiv, 127(4), 631-644.
Grimes A (1990). "Bargaining, Trust & the Role of Money", Scandinavian Journal of Economics, 92(4), 605-612.
Teaching in 2020
as Coordinator and Lecturer

as Coordinator and Lecturer

as Coordinator and Lecturer