Research degree graduates from the School of Information Management
Our recent research degree graduates
PhD graduates
Masters by Thesis (MCom/MCA/MA) graduates

Dr Arif Ali
The development of the learning exchange School clusters in New Zealand: An actor network theory and complexity theory analysis [Repository link here]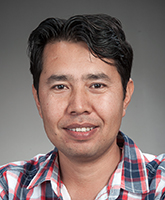 Students and teachers from secondary schools located in remote areas are faced with barriers to educational access not seen in denser population areas. Students have the problem of accessing teachers of specialised subjects and the curriculum options their urban counterparts enjoy. In turn, their teachers have limited opportunities for professional learning and development. Some of the inhibiting factors include small numbers of students and staff, and schools' inability to offer a wide range of curricula, due to geographical challenges and other barriers. To overcome the barriers, some groups of schools in New Zealand initiated and self-organised a programme known as the Learning Exchange, which is an online collaborative, course-sharing programme. To participate in the programme, a number of the neighbouring schools form a regional virtual cluster and offer online classes to teach each other's students via video-conference and other ICT settings. Similarly, teachers form online groups to collaborate with and learn from other teachers. The basic strategy behind the programme is to maximise their existing educational resources and thus overcome the barriers.
Since the programme's inception in 2001-02, around 20 school clusters have been initiated; however as of 2016, only eight of the clusters have developed and become self-sustainable. Others struggled to continue their participation in the programme and have disappeared. Therefore, achieving self-sustainable development remains a challenge for the clusters. This research aimed to address the problem by having three main research questions: How was the Learning Exchange developed? How was the Learning Exchange utilised by some clusters in New Zealand? What were the facilitating and inhibiting factors in the development of self-sustainable school clusters?
This study adopted a qualitative research methodology within an interpretive research paradigm and a case research method. Four school clusters were selected based on a number of criteria. Each of the clusters served as the logical unit of analysis. In-depth interviews were used as the technique for data collection from individuals. Documents and other artefacts were also collected and analysed. Actor-Network Theory (ANT) was used as a theoretical lens for describing and explaining the four separate case findings. In particular, the four phases of Translation from ANT were adopted to describe the findings.
The four case findings, including the inhibiting and facilitating factors, were compared. As a result, a number of key features were concluded as the required conditions or principles for the development of self-sustaining clusters. To extend the research discussion, a complementary lens of Complexity Theory was utilised and some key principles of complex adaptive systems were used in assessing the research outcome and thus establishing further credibility of the ANT-based research findings.
The findings from this research make practical contributions by facilitating a better understanding of the conditions required for the self-sustainability of the Learning Exchange clusters. The lessons drawn from this research are valuable for researchers and practitioners of virtual collaborations operating in a similar context. The main theoretical contribution is the combined use of the ANT and Complexity Theory lenses. The combined lenses facilitated the research to develop further insights with a deep level of conceptualisation and to improve the existing understanding regarding the Learning Exchange clusters' development and self-sustainability.
Please contact me to discuss any aspects of this research at arifalih@gmail.com
Supervisors: Professor Pak Yoong (HRA) & Dr Allan Sylvester
Arif has a BSc (Business Information Technology) from the Salford University, UK in 2006 and an MSc (Business Information Systems) from the Bolton University, UK in 2008. His MSc dissertation was 'E-learning: Closing the digital gap between developed and developing country'. It was a case study of Pakistan. He has worked as a Lecturer of Information Technology at the Balochistan University of Information Technology, Engineering and Management Sciences, (BUITEMS), Pakistan between 2009 and 2012. He taught subjects, such as Electronic Commerce and Management Information Systems to undergraduate and MBA students. He started his PhD at Victoria University of Wellington in November 2012.

Dr Kay Sanderson
Digital materiality, heritage objects, the emergence of evidence, and the design of knowledge enabling systems [Repository link here]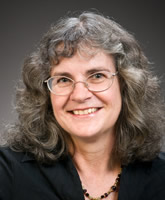 The "arts of transmission" is a Victorian translation of Francis Bacon's ars tradendi. The phrase describes the practices (including the technologies) of communication which determine the ways in which knowledge is passed on. The original Latin expression conveys a sense of tradition or "handing down to posterity". (Chandler, J., Davidson, A.I. & Johns, A (2004). Arts of transmission: An introduction, Critical Inquiry, 31(1))
This research will explore how document format, analogue practices, conceptual models, metadata, digital tools, and ideas about purpose interact to enable evidentiality to emerge from personal archives. It is underpinned by an emerging interdisciplinary discourse which argues that future technological development, the nature of knowledge, and even human cognition will be affected by the ways in which digital technologies are enacted today. Because personal archives are commonly found in organisational environments dominated by library and museum professionals, it explores the potential for interoperability by considering how evidentiality materialises when archives are described using RDA (Resource Description and Access), and the CIDOC-CRM (the Conceptual Reference Model of the International Council of Museum's Committee for Documentation) as well as ISAD(G) (General International Standard Archival Description) and the Australian Series System.
This research draws on both classic archives theory and records continuum theory. It will employ the philosophy and explanatory method of critical realism which predisposes the researcher to carefully explore the interface between objective reality and subjective or culturally determined knowledge about that reality.
Supervisors: Dr Sydney Shep & Dr Dan Dorner (Honorary Research Associate)
Kay's professional background is in archives and libraries. She has a wide knowledge of heritage collection practices in a range of different organisational environments: government archives, collecting archives and public library local history collections. In recent years she has taught archives and records management courses at The Open Polytechnic of New Zealand and Victoria University of Wellington. She has a MA from Auckland University and a DipLibr from Victoria University of Wellington. Kay holds a Victoria PhD Scholarship.

Dr Lakshila Abeysekara
Business value of ICT for small tourism enterprises: The case of Sri Lanka [Repository link here]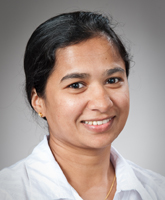 Researchers and practitioners believe that Information and Communication Technologies (ICTs) create business value in organizations. However in practice organizations struggle to demonstrate the benefits of ICTs. This difficulty in demonstrating the value of ICTs to organizations is not related to the technology itself, but rather the ways in which technology is used, and how it creates business value. There is an extensive body of literature which focuses on these issues. However it is predominantly centred on large organizations and there is a lack of research on how ICTs create business value in small enterprises.
The tourism industry is information intensive and the use of ICTs in tourism has become so widespread it is almost obligatory. The tourism industry has a wide range of players from large multinational chains to small family operators. While the benefits that larger organizations gain from ICTs have been well researched, little is known about how ICTs can be utilised to maximise the business value of Small Tourism Enterprises (STEs). This issue cuts across both developed and developing countries. Understanding the value of ICTs for STEs is important as they have gained widespread recognition as a major source of employment, income generation and poverty alleviation in developing countries. Though STEs have the potential to gain similar benefits from ICTs as their larger counterparts, literature on how this can be achieved is very limited. Therefore, this proposed study aims to explore how ICTs can contribute to the business value of STEs.
In order to fulfil this goal, exploratory multiple case study research will be conducted using STEs from Sri Lanka. Semi structured interviews will be the main method of data collection. This research is expected to contribute to the theory on IT business value by extending the existing theory to how ICTs can contribute to the business value in smaller organizations. This research will also have implications for practitioners and government policy makers hoping to maximize the benefits of their investments on ICTs.
Supervisors: Dr Janet Toland and Dr Christian Schott

Dr Syahida Hassan
Motivations for virtual community participation in social commerce: Customers and sellers in the Malay lifestyle blogging community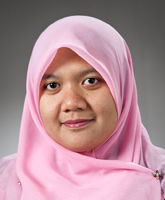 The concepts of social commerce have been widely discussed, yet the process of value creation in social commerce environment is under explored. It is not clear how buyers and sellers create value and what impact that value has on the social commerce community. This research intends to focus on interactions in the social commerce virtual community, and how those interactions influence members' behavior. Using the Theory of Planned Behavior as the theoretical foundation, this study aims to examine how members of the Malaysian Blogosphere community perceive the value of their participation in social commerce. The continued use of Malay e-commerce sites will include both participation and purchasing behavior. The framework developed for this study concentrates on four key elements: value creation, sense of virtual community, customer's perceived value and the behavioral intention. Using a qualitative case study research methodology, data collection will be carried out using semi-structured interviews, laddering and netnography. Participants will be chosen from selected virtual communities. The main theoretical contribution of the study is the development of a framework that will explain the members' behavior in social commerce community.
Supervisors: Dr Janet Toland & Dr Mary Tate (HRA)

Dr Amitha Padukkage
The impact of environmental uncertainty on business–IT alignment: A study in Sri Lanka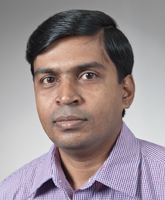 Many firms realise that aligning information technology strategy and business strategy is a managerial priority for solving organisational and business challenges. Firms are unlikely to be competitive or successful if their business and information technology strategies are not aligned. Hence, both IT executives and business executives have identified strategic alignment as one of the key issues in IS management.
Researchers and practitioners made many attempts to address the issue of how to achieve strategic alignment. One of the strategies to achieve alignment is to identify what managerial practices facilitate alignment. These practices are referred to as antecedents and enable practitioners to concentrate on a set of factors that will enhance the alignment. By evaluating each antecedent in the context of its organization, practitioners will be better able to design appropriate strategies for improved strategic alignment.
However, some studies have suggested that in different countries the level of impact and relevance of antecedents vary. The reasons for these differences between countries have not been researched in any depth. The purpose of this exploratory study will be to compare the ways of achieving strategic alignment and in particular the impact of the antecedents of strategic alignment between developed and developing countries by studying strategic alignment practices in New Zealand and Sri Lankan firms.
Supervisors: Dr Janet Toland & Associate Professor Val Hooper

Dr Fahimi Md Ali
Cross-boundary information sharing by knowledge brokers during a disaster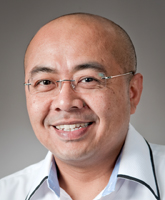 This thesis explores and investigates the process of cross-boundary information sharing by knowledge brokers (KB) during a disaster using lenses of knowledge management and naturalistic decision making.
The study integrated interpretivist and positivist stances, conducted using qualitative methods. It used a multiple case embedded research design and in-depth face-to-face interviews as the method of inquiry and an inductive process of theory generation. The cases were in the context of disasters that occurred in New Zealand. The unit of analysis was the scenarios that KB experienced during disasters.
Based on a four stage analysis of the data, there were two phases that KB went through in assessing the veracity of the information they received and deciding to whom the information is relevant. In each phase, KB were relying on different cognitive resources to filter and to match the information. It was also found that there were different types of boundary, information and disasters. Interestingly, it was found that KB used different tactics to make the decision on the information's veracity and to whom it is relevant.
The primary contribution of this thesis is the generation and explanation of the theoretical model of cross-boundary information sharing by KB during a disaster. This theory can also be used by practitioners as a guide to improve disaster management training and for the community to prepare stronger resilience plans.
Supervisors: Professor Pak Yoong (HRA) and Dr Jean-Gregoire Bernard

Dr Quang Nguyen
The relationship between enterprise resource planning (ERP) implementation and intellectual capital under moderating effect of organizational learning capability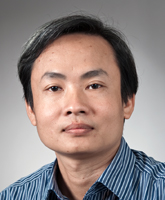 The impacts of information systems and the factors explaining the varying degree of the impacts have been profoundly attracted researchers. An ERP is a widely integrated system covering many organizational aspects and thus has a wide range of impacts on adopting organization. It is believed that the scale of an ERP implementation influences the degree of its impacts. Additionally, it is argued that an ERP system, as commercial software, does not directly create competitive advantage for an organization but indirectly through enhancing or supplementing the organization's other strategic resources. However, the studies on ERP impacts have inclined to include competitive advantage in a pool of impacts. They have not explicitly examined the impact of ERP systems on the strategic resource of organizations as well as have not considered the degree of ERP implementation when measuring the impacts.
Based on the view that organizations invest in information technology (IT) in order to enhance their strategic resources, this study will evaluate the effect of the degree of ERP implementation on a strategic resource of organizations, namely intellectual capital, under the moderating effect of organizational learning capability. The intellectual capital is seen as an important resource of contemporary organizations. Although there have been studies that reveal the relationship between information technology investment and this resource, the relationship seems not to be sufficiently examined in the ERP context. Besides, it is worth to examine the role of organizational learning capability because literature has shown that this capability has the association with the accumulation of intellectual capital and the implementation of information technology. In addition to the existing ERP impacts mentioned in previous literature, this study will reveal another ERP impact, e.g. the impact on a strategic resource of organizations. Besides, this study may help to understand the accumulation of intellectual capital through the investment in complicated information system in organizations. Practitioners may utilize the research findings in measuring ERP systems as well as determining the conditions to have the expected effectiveness of the systems.
Supervisors: Dr Philip Calvert; Professor Benoit Aubert and Dr Mary Tate (HRA)

Dr Thuan Hoang Nguyen
Establish crowdsourcing as an organizational business process: A design science approach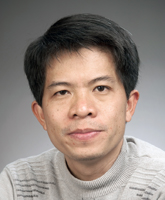 Crowdsourcing has been embracing as an organisational sourcing strategy that utilises online global workforce through an open call to perform organisational tasks. Although it is an emerging strategy, several organisations have adopted this strategy for harness external expertise, online workforce, and diverse creativity. The adoption of this strategy has been gathering momentum in terms of growth revenues, wide application areas, and number of crowdsourcing projects. Given this momentum, this study has investigated how to establish crowdsourcing as organisational business processes, which we called business process crowdsourcing.
Adopting a design science paradigm, Thuan's PhD project has built and evaluated a set of related artefact to support organisations in their BPC establishment. The project started by reviewing the existing crowdsourcing literature and extracted the main concepts related to BPC. These concepts were synthesised into a conceptual framework guiding the establishment activities, which was evaluated by case study. Given the framework, the next logical question is how to support decision makers in these activities. Addressing this question, the project then developed a more formal BPC ontology, which consists of more than 100 domain concepts, relationships and rules. Based on the ontology, a decision tool was designed, and then evaluated through experimentation. The outcomes of the project are both design products, i.e. conceptual framework, ontology, decision tool, and design process where all of these artefacts were developed and evaluated in iterative design cycles.
Thuan's personal page at Google Scholar.
Supervisors: Associate Professor Pedro Antunes and Dr David Johnstone

Dr Alireza Nili
Digital service problems: Prevention and user persistence in solving them
Information technology (IT) has been an important contributor to the fast and high grow of the service sector by increasingly digitising the production, delivery and use of services. IT has enabled multiple parties, including user support service staff, employees (internal IT users), and customers (external IT users) of an organisation, to engage in the production, delivery and use of digital services. Consequently, both users and user support service staff of the organisations have an increased responsibility to both prevent IT problems from occurring, and solve them when they do occur.
Problems with ITs can occur at different stages of a digital service value chain, and may lead to a service failure in the user's mind. Numerous studies in both Information Systems (IS) and service literature have focused on the role of the service staff in both preventing and solving digital service failures, but few have considered the user's role in these. This thesis includes four original articles. The first article presents a typology of technologies and technological approaches that customers and businesses can use to support prevention from these failures. The rest of the articles consider situations where an IT-related service problem has occurred, and address the user's behaviour of persistence in solving their own IT problem. From the user's perspective, their persistence in solving the problem contributes to achieving a satisfactory outcome, and from the organisational perspective, such an outcome is important for maintaining their user satisfaction. User persistence is important both when trying to solve an IT problem alone, and when using support services. The thesis also presents a framework for the qualitative analysis of focus groups data for Information Systems researchers (presented in the second article). Data has been collected from the teaching staff, students, and administrator IT users at VUW. The focus groups, individual interviews, and survey methods have been used to collect primary data, and both qualitative and quantitative methods have been used to analyse the data.
Supervisors: Dr David Johnstone & Dr Mary Tate (HRA) & Professor Guy Gable (HRA)

Dr Isaac Ohaji
Research Data Management: An exploration of the data librarian role in New Zealand research organisations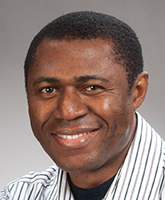 Research organisations thrive by research and, by and large, boost teaching and learning. In this tenor, academic/research libraries and information centres are their great appurtenance. However, research is dynamic and, over time, has coursed through paradigms, each coming with its own capabilities and challenges. E-Research represents the fourth research paradigm or methodology preceded by theory, experimentation and large-scale computational simulation paradigms. E-Research is data-intensive, collaborative and grid-enabled. This has two-fold implications. On the side of benefits, it helps researchers to network, ask new questions and do research in faster, better and different ways through the e-Infrastructure. However, on the side of challenges, it forces a transformation on the scholarly communication cycle that requires a new approach for academic/research librarians and information centre specialists to manage research data sets differently from text-based publications.
In New Zealand, e-Research seems to be taking root as the activities of e-Research New Zealand Community and the articulation of the National e-Science Infrastructure (NeSI) project suggest. But, in the research organisations, research data management (RDM) appears fragmented and to not have been given due attention yet. This necessitates an exploratory investigation. This proposed study seeks, within the constructivist philosophy, to use qualitative exploratory case research approach to investigate the role dimensions of data librarian positions in the context of New Zealand research organisations. Content analysis will be applied to the data to be collected mainly from interviews with data management stakeholders including university librarians, institutional repository managers, library practitioners with responsibilities towards research support and/or institutional repositories, information centre specialists and e-Researchers. Data from other relevant sources such as documentary evidence and online resources from the research organisations will complement the interview data. The findings will have ample benefits. First, they will highlight the training needs of library practitioners/information centre specialists and help them step up to the data librarian role. Second, besides being beneficial to the library and e-Research communities, they will enable library schools to modernise their curriculum towards ensuring that relevant graduates are produced. Finally, the study will extend Abbott's Theory, The System of the Professions.
Supervisors: Professor Pak Yoong (HRA) and Dr Brenda Chawner

Dr Nishanie Pereira
Exploring the use of ICTs in non-profit sector organisations: Supporting the third act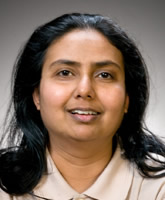 Life after retirement from full-time work is known as the third act of an individual. Due to improvements in medicine and environmental factors, the third act has now become longer, increasing the percentage of older people in many countries. Population ageing is evident in New Zealand. One implication of population ageing is the need for increased support and services for older people who live within the community. Non-profit sector organizations primarily cater to those that are either beyond the reach of state services or are unable to afford services offered by the commercial sector.
Non-profit sector organizations now use information technology in their management of service provision, but they face many issues: lack of ICT staff, lack of ICT skills, and lack of funding for ICT. These issues act as barriers for effective use in technology adoption. While some research has addressed issue in the adoption of ICT, few research studies report on the post-adoptive ICT usage in voluntary sector organisations. The post adoption includes how organizations use ICTs for information gathering, dissemination and storage, and how organizations overcome the barriers for information use.
The proposed study is guided by the central research question: how can non-profit sector organizations use ICTs to support service provision for older people living within the community? Using a modification of the Lamb and Kling's social actor mode, adapted to the context of non-profit sector, the research project aims to explore how use is influenced by factors that are investigated under four key dimensions: affiliations, environment, identities and technology. Employing a case research method, it will study four non-profit sector organizations that provide services for community dwelling older people.
Supervisors: Dr Janet Toland and Professor Rowena Cullen (HRA)

Dr Geetha Kanaparan
Self-efficacy and engagement as predictors of student programming performance: An international perspective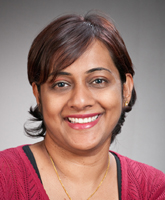 High attrition and failure rates are a common phenomenon in introductory programming courses and are a major concern since course instructors are not able to successfully teach novice programmers the fundamental concepts of computer programming and equip them with skills to code solutions to programming problems. Existing solutions that attempt to minimise the high failure and attrition rates have had little impact on improving the performance of the novice programmers. However, the behaviour of the novice programmer has received little attention from introductory programming course instructors although the literature on learning theory suggests that self-efficacy and engagement are two behavioural factors that affect a student's performance. This study fills the gap in existing research by examining the effect of programming self-efficacy on the engagement of novice programmers, and the effect of their engagement on their programming performance.
A research model that proposes a link between programming self-efficacy and the indicators of engagement that are specific to the context of introductory programming courses, and a link between the indicators of engagement to the programming performance of the novice programmer was developed. A three-phased mixed methods approach which consists of two survey questionnaires and focus groups was used to validate the research model. Data was collected in New Zealand and in Malaysia with 433 novice programmers participating in the survey questionnaires while 4 focus groups were held to refine and validate the indicators of engagement in introductory programming courses. The findings of the focus groups confirmed that participation, help-seeking, persistence, effort, deep learning, surface learning, trial and error, interest, and enjoyment were indicators of engagement while gratification emerged as a new indicator of engagement in introductory programming courses.
The data from the survey questionnaires were analysed using Partial Least Squares Structural Equation Modeling (PLS-SEM). This study found that the programming self-efficacy beliefs of novice programmers had a strong influence on their engagement behaviour with the exception of help-seeking, while effort, enjoyment, deep learning, and surface learning were predictors of programming performance. These findings have implications for introductory programming course instructors and the recommendations emerging from this study include making clear behavioural expectations, designing courses which stimulate and support effective behaviour, and making novice programmers aware of the engagement behaviour that does not lead to better programming performance. This study contributes to the theory of teaching computer programming, and to the practice of designing and delivering introductory programming courses.
Supervisors: Professor Rowena Cullen and Dr David Mason

Dr Ahmed Shuhaiber
Factors influencing customer trust in B2C mobile payment: A cultural study of the United Arab of Emirates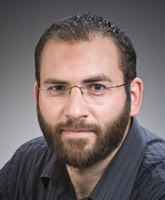 We have entered a new "all mobile" era, in which mobile phones assist humans in many fields and applications. Utilising mobile devices in the business and commerce fields leads to the concept of mobile commerce (m-commerce), which has been deployed by businesses for more than a decade. One of the main components for conducting an m-commerce transaction is payment for goods, services and bills with a wireless mobile device (e.g. cellular phones, smart-phones, palmtops, handhelds and PDAs). Customers conduct an m-payment when they trust it, which means having a belief and confidence in, as well as reliance on m-payment drivers and applications. `
Literature shows that there is lack of customer trust in m-payment caused by the mobile technology, the mobile vendor, the mobile transaction, the mobile payment, the merchant, the bank (if there is one involved), the telecommunication company, or finally the customer him/herself. Trust is a major obstacle in mobile commerce adoption and development, despite its potential. One key issue related to trust is culture, and what little research previously done suggests trust, and its antecedents, changed across cultures.
This research aims to find out the factors that influence customer trust in m-payment at the customer level, and how culture influences this trust, in the Emirates. The objective of this research is to develop a conceptual model. The research methodology would be mixed of qualitative and quantitative methods. Focus groups and questionnaire surveys would be conducted and administered to a sample of Emirati customers. The resulting data will be used to test both measurement and structural aspects of the research model, adjust and validate it.
Supervisors: Associate Professor Hans Lehmann, Senior Lecturer Tony Hooper & Associate Professor Val Hooper
Dr Edgar Pacheco
Vision impairment and the transition to University education: The role of ICTs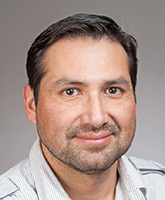 The transition to university is a crucial process in the lives of young people who pursue tertiary education. It can be stressful experience for all students in general but it is especially challenging for those with disabilities. In recent years the number of students with disabilities enrolled in tertiary institutions has grown steadily. Also, the transition to university has become a topic of interest for policy makers and scholars around the world. However, there is still limited research about the transition to university for students with disabilities and the issues they face when they start their unversity journey. Additionally, very little research has examined the role of Information and Communications Technologies (ICTs) in supporting their transition experience.
This research focuses on students with vision impairments, one of the disability groups who have been less studied in academia, and seeks to answer two research questions: (i) what are the factors that influence students with vision impairments' experiences of the transition process to university education? and (ii) how are ICTs used to support this process? The research findings have significant contributions for knowledge and practice. It was found that students with vision impairments are able to develop self-determination skills as they are using and adapting ICTs creatively and innovatively in order to make sense of their transition. This reserach also identified five overlapping transiton stages: exploring, discovering, coping with, readjusting and settling in. Similarly, it includes a description of different transition issues (e.g. academic system, social connections, and financial matters) that have a positive and/or negative impact on the transition experience.
Likewise, the findings show that ICT play a role in the transition to university and that this role varies depending on the transition stage, the transition issues the students with vision impairments deal with and their personal needs. To a large extent, ICTs are embedded in the everyday activities of the students with vision impairments. In addition to using adaptive technologies, they have already incorporated other tools, such as Web 2.0 (e.g. Facebook) and portable devices (e.g. smartphones), and use them for their university activities and transition experience. In this respect, this research suggests rethinking transition in terms of the idea of Transition 2.0, a concept that describes the current escenario of transition to university for students with vision impairments. This study represents a significant contribution from the field of information systems (IS) to research areas such as disability and tertiary education.
Supervisors: Professor Miriam Lips and Professor Pak Yoong
Dr Hugo Gong
E-campaigning: An empirical study of the utilisation of ICTs for election campaigning in the 2008 New Zealand General Election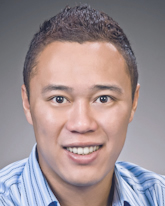 E-campaigning refers to the utilisation of information and communication technologies (ICTs), predominantly the Internet, and related applications for election campaigning. At present, scholarly research in this social phenomenon chiefly focuses on how e-campaigning is utilised by political parties or candidates. Also, there is growing research interest in factors that influence e-campaigning utilisation. However, political parties' or candidates' e-campaigning utilisation is largely unexplored and unexplained. This is attributable to several factors, notably, restricted access to phenomenon, the narrow and geographical concentration of existing e-campaigning research, the accessibility of political parties' or candidates' campagin teams as research participants, and a dearth of multidisciplinary research. To that end, this study empirically explores and explains e-campaigning utilisation with a multidisciplinary, multiple-case research approach. Further, this study is situated in the 2008 New Zealand General Election, involving six of eight parliamentary parties.
The findings suggest that political parties' e-campaigning utilisation varied markedly beyond informaton dissemination; although social media was introduced in most parties' e-campaigning, its interactive nature was barely exploited; and innovative e-campaigning appeared to be the exception rather than the norm. This study concludes that e-campaigning is a complex, contextual, diverse, and dynamic phenomenon. As such, it is difficult, if not impossible, to generalise or predict e-campaigning utilisation; also, a multidisciplinary approach is pivotal to investigating the phenomenon.
Supervisors: Professor Miriam Lips and Dr Mary Tate
Dr Namali Suraweera
E-learning in Information Management (IM) education in Sri Lanka: An examination of contextual issues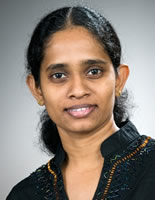 Information is considered a fundamental resource for improving the quality of governance and promoting socio-economic development in developing countries. In Sri Lanka, under the government's vision of higher education, Information Management (IM) education is seen as important for fostering the development of a high quality market-oriented and knowledge-based society. However, a number of barriers currently restrict access to IM education in Sri Lankan information workers: the provision of education is limited to face-to-face teaching at three institutions in the Colombo (capital city) area, and the country's physical infrastructure makes it difficult for full-time workers to attend classes without missing substantial work time. This results in IM employer reluctance to support education. This research fills the gaps in the literature guided by two questions: (i) what are the contextual factors that affect the introduction and use of e-learning in tertiary-level IM education in Sri Lanka? and (ii) how do these factors affect the introduction and use of e-learning? An interpretive case study research was conducted. Factors that are perceived to have an impact on the introduction and use of e-learning in tertiary-level IM education in Sri Lanka were found at different levels. Macro-level factors included social and cultural factors, governmental factors, and technological factors. Meso-level factors included resistance to pedagogical change, lack of human and other resources, lack of collaboration/partnership among stakeholders and collective perception of e-learning acceptance.
A key outcome of this study is the development of a contextual framework to guide the introduction and use of e-learning in tertiary-level IM education. This study extends education and sociology research involving Fullan's educational change theory, Hofstede, and Minkov's cultural dimensions into a developing country context. In addition to the study contributing to theoretical understanding in education and sociology research, findings of this study have implications for IM educators and practice in the forms of development of policies, implementation of e-learning and prioritization and allocation of resources.
Supervisors: Dr Chern Li Liew and Dr Jocelyn Cranefield

Dr Balsam Nabil Al-Dabbagh
The effect of ICT connectivity on individual work productivity: Investigating the influence of ICT self-discipline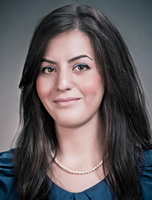 Information and Communication Technologies (ICTs) in the workplace are increasingly connecting employees. This ICT connectivity has mixed effects on individuals' work productivity and raises ongoing concern in literature and in the media. The goal of this research was to investigate ICT self-discipline in this context to better explain the effect of ICTs at work.
A review of existing literature on ICTs in the workplace took place to assist with the development of a conceptual research model to guide this research. The conceptual research model was validated and refined through interviews and focus groups. The key themes were used to develop an online survey instrument, which was conducted to test the research model and address the research goal.
Overall, findings from this research indicated that job requirement for ICT connectivity influences an individual's level of ICT connectivity for work, ICT connectivity positively impacts individual work productivity and ICT self-discipline positively influences individual work productivity. ICT self-discipline can positively moderate the effect of ICT connectivity on individual work productivity for employees with low-interdependent jobs and/or working in large/multi-national firms. Further, ICT self-discipline can negatively moderate the effect of ICT connectivity on individual work productivity for employees with high-interdependent jobs and/or working in small firms. Thus, for enhanced productivity, it is important to assess an employee's work settings prior to determining how strictly to impose ICT self-discipline.
This research developed the notion of ICT self-discipline – an individual's ability to regulate their behaviours towards ICTs – and investigated its crucial influence in the ICT-connected workplace. A model towards theory explaining productive ICT connectivity for work is contributed, going beyond existing theories and contributes knowledge to literature on IS, Communications, Psychology and Organisational Studies. This research provides practitioners with insights on how to deal with communication through ICTs to ensure they are continuously productive at work.
Supervisors: Dr Eusebio Scornavacca, Dr Allan Sylvester and Associate Professor Dr Val Hooper (Victoria Supervisor)
Dr Hung Van Do
Contextual factors affecting the development of Digital Library Education in Vietnam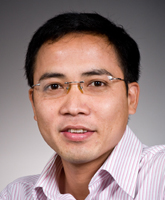 In Vietnam the need for digital library education (DLE) has increased significantly in the last two decades. Educating staff to establish and manage digital libraries has become a critical issue. However, there are no DLE programmes offered by library and information management (LIM) education providers in Vietnam and we do not know why this is the case. The aim of this study is to investigate and understand the factors affecting the development of DLE for LIM practitioners in Vietnam.
The interpretive study employed a qualitative approach and its findings are based on the analysis of data gathered in 17 individual interviews and 11 focus groups with key stakeholders, as well as from documentary evidence. An initial conceptual model of factors affecting DLE was developed from three sources: Fullan's Educational Change theory, Nowlen's Performance Model in continuing education for practitioners, and Rogers's Diffusion of Innovations theory.
The study found seven major factors were affecting the development of DLE at different levels and they were also inter-related: the government, the information technology infrastructure, the prevailing social and cultural values, the efforts of change agents, the attitudes of key stakeholders, the characteristics of DLE design, and the nexus of the educational needs of library staff and the libraries in which they were working. Of these the government factor was the most influential.
The initial conceptual model was revised based on the study's findings. The revised model provides a contribution to educational change theories relevant to the identification and understanding of factors affecting professional educational programmes in universities in developing countries. The study's findings are also of value to governments, libraries, library schools and library associations for developing relevant policies and new curricula for DLE, and for establishing new professional development programmes in DLE for library staff.
Supervisors: Dr Dan Dorner and Dr Philip Calvert
Dr Matthew Lewellen
The impact of the perceived value of records on the use of Electronic Recordkeeping Systems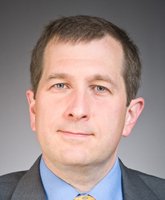 Today's electronic documents and digital records are rapidly superseding traditional paper records and similarly need to be managed and stored for the future. This need is driving new theoretical recordkeeping models, international electronic recordkeeping standards, many instances of national recordkeeping legislation, and the rapid development of electronic recordkeeping systems for use in organizations. Given the legislative imperative, the exponential growth of electronic records, and the importance to the individual, organization, and society of trustworthy electronic recordkeeping, the question arises: why are electronic recordkeeping systems experiencing different rates of acceptance and utilization by end users? This research seeks to address that question through identifying the factors that influence a user's intention to use an electronic recordkeeping system.
Although a significant body of research has been dedicated to studying system use in various situations, no research in the information systems discipline has yet focused specifically on electronic recordkeeping and its unique set of use-influencing factors.
This research creates a new conceptual research model by selecting constructs to represent the technology acceptance literature and adding additional constructs to represent organizational context and knowledge interpretation. It also introduces a new construct: the perceived value of records.
A survey instrument was developed and administered to a sample of public servants from the New Zealand government in order to evaluate the research model quantitatively and determine the relative importance of the factors.
By identifying the factors that impact the use of electronic recordkeeping systems, this research will inform future strategies to improve the capture and retention of our digital heritage. As Archives New Zealand states: Do nothing, lose everything. If no action is taken, public sector digital information will be lost."
Supervisors: Associate Professor Val Hooper and Dr Gillian Oliver
Dr Saidatul Ismail
Factors affecting the implementation of information literacy education in Malaysian primary schools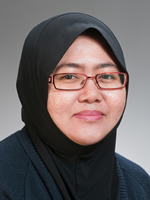 Information literacy (IL) is seen as one of the 21st century survival skills. It focuses on specific individual skills and outcomes such as critical thinking skills, research skills and information skills. The concept of IL originates from a Western perspective. This concept of IL has spread widely, and IL programmes have appeared in many countries in formal settings such as schools and higher education institutions, workplaces, and community and continuing education programmes. Though the Malaysian government claims that IL has been implemented in the country's education system, anecdotal evidence suggests that the extent of IL education (ILE) is uneven across schools.
The purpose of the proposed study was to identify and understand the factors affecting the implementation of ILE in the context of primary schools in Malaysia. Findings from this study are significant to reorient the education and training system in the country so that students are able to develop the knowledge, skills and expertise essential to fully participate in today's digital environment. Findings also provide insight into ILE implementation in different social and cultural contexts, so contribute new perspectives to existing, Western dominated theory.
Supervisors: Dr Dan Dorner & Dr Gillian Oliver
Dr Van Le
On the discovery of semantically meaningful SQL constraints from Armstrong samples: Foundations, implementation, and evaluation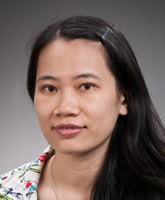 Databases provide the backbone for many facets of daily life in contemporary society, and are an indispensable part in important systems in business and government sectors. There is no doubt that developing well-designed databases is essential for the systems, but producing such databases for real-world is not a simple task.
This research relates to develop a useful tool for database designers who aim to overcome poorly-designed databases. The nature of tool is to produce Armstrong relations from arbitrary classes of data dependency. Armstrong relations are studied due to their specific characteristics which satisfy data dependencies implied by a given set of data dependencies and violate all other dependencies. Therefore, they form an instance of the design-by-example methodology: the example relation exhibits precisely those data dependencies that the current design perceives as meaningful for the application domain.
This research addresses the following perspectives:
What are the properties of Armstrong databases for classes of functional and inclusion dependencies over incomplete databases?
How useful are Armstrong databases for the acquisition of classes of functional and inclusion dependencies over incomplete databases?
Supervisors: Associate Professor Sebastian Link (HRA), Dr Flavio Ferrarotti (HRA) and Dr David Mason (Victoria Supervisor)
Dr Marta Vos
RFID on the boundary between the Public and Private Sectors: An ANT/Institutional Theory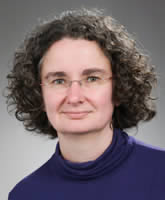 Radio frequency identification (RFID) enabled devices are becoming increasingly common in today's world, facilitating many things from supply chain efficiencies to medical equipment tracking. The majority of studies into such systems centre on technical and engineering issues associated with their implementation and operation. Research outside of this scope generally focuses on RFID implementation in isolated private sector supply chains. Less common is research on RFID systems within the public sector, and this research generally occurs within the health, defence, or agriculture areas.
Using a combination of Actor-Network Theory (ANT) and Institutional Theory, this qualitative study examines how RFID is used within the public sector/private sector RFID network. Interactions across public and private sector RFID networks are examined in order to identify common themes within the network, and to determine where the needs of the two sectors diverge. Twelve themes were identified that acted as ANT mediators within the network, across three dimensions. These mediators differed in activity depending on where within the ANT translation they were strongest. A number of the mediators were also found to exert institutional pressures on organisations within the network, contributing to their strength during translation.
The relationship between the two sectors was also examined. Findings indicated that some mediators were stronger within the public sector, particularly with respect to privacy and legislation. It was further found that the relationship between the two sectors was confused by the multiple different roles taken by the public sector within the translation. This multiplicity at times confused both public and private sector partners, leading to uncertainty within the network.
RFID systems contribute to a number of current and emerging computing paradigms, the most common of these being the Internet of Things - where uniquely identified and ubiquitous RFID enabled devices connect seamlessly to each other, organisations and humans. This thesis considers the place of RFID systems within various computing paradigms, finding that while the Internet of Things is a valid paradigm, it has not yet been fully realised within the public/private RFID system context.
This study contributes to research by addressing a gap in understanding of RFID systems in the public/private sector context. It also provides practitioners with a guideline as to which mediators should be addressed when contemplating an RFID implementation within this context, as well as indicating possible reasons the relationship between organisations in the two sectors may be challenging. In addition, the unusual combination of ANT and Institutional Theory contributes to theory by pointing towards a possible new way to investigate complex technology systems at the organisational level.
Supervisors: Professor Rowena Cullen & Dr Jocelyn Cranefield
Dr Kévin Daniel André Carillo
Participation in Free/Libre and Open Source Software (FLOSS) communities: An individual learning perspective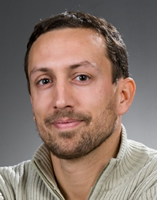 Attracting a large number of new contributors has been seen as a way to ensure the survival, long-term success, and sustainability of Free/Libre/Open Source Software (FLOSS) communities. However, this appears to be a necessary, but not a sufficient condition, as the well-being of FLOSS communities also relies on members performing behaviours that nurture and protect the community.
Despite a large body of research on FLOSS communities, few studies have been undertaken to explore the influence of a participant's socialization experience on their contribution behaviour. In addition, there has been relatively little research that has adopted a community-level view of FLOSS community participants' contribution that goes beyond the mere notion of writing lines of code.
The purpose of this study is to develop and rigorously test a socialization model that predicts contributor behaviour in the FLOSS community context.
An exploratory study involving eleven FLOSS community leaders, managers, and experienced members was first conducted, to investigate the key variables that characterize FLOSS community newcomer socialization experience as well as the various instances of citizenship behaviours that are specific to the FLOSS community context. The analysis of the interview data revealed the existence of six socialization variables: task segregation, task purposefulness, interaction intensity, mentoring, joining structuredness, and supportiveness. Two sets of FLOSS community citizenship behaviours (CCB) were identified drawing on the citizenship behaviour literature. The first set, labelled CCB-I, comprised citizenship behaviours directed towards the benefit of individuals. The second set, CCB-P, included citizenship behaviours directed towards the benefit of the project. The findings were integrated in the two conceptual models.
Subsequently, a research instrument was developed, following an extensive purification process that consisted of card sorting and expert review rounds, and a survey pretest. A pilot study assessed responses from 46 FLOSS contributors from two large FLOSS communities. Overall, the scales demonstrated high reliability and showed adequate construct validity. The analysis of the pilot study suggested the existence of a third CCB dimension, named CCB-C that characterizes citizenship behaviours that are oriented towards the benefit of a project's community.
The main study was based on an online survey involving 327 respondents from twelve large FLOSS communities. Using Partial Least Squares (PLS), the collected data was used to test the two models. The results showed the overall superior predictive capability of the model hypothesizing the mediating effect of both social identification and social integration.
Task performance was found to be directly predicted by task purposefulness as well as by interaction intensity and supportiveness through the mediation of social identification. Meanwhile, CCB was found to be impacted by the direct effect of task segregation and task purposefulness, and by interaction intensity and supportiveness through the mediation of both social identification and social integration. The existence of the third CCB dimension, CCB-C, was confirmed.
Supervisors: Professor Sid Huff and Dr Brenda Chawner
Dr Jamal Al Salmi
Electronic Theses and Dissertations Programmes in the Arab Gulf States: Exploring factors affecting their adoption and development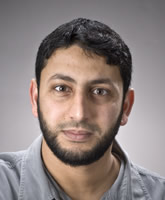 An increasing number of academic institutions all over the world have begun to adopt and develop electronic theses and dissertations (ETD) programmes. The adoption and development of these programmes is influenced by many factors. Despite considerable discussion on these factors in different countries, little has been written on the adoption and development of such programmes in the Arab Gulf States. Moreover, there has been no in-depth research-based investigation into the enablers and barriers that may have an impact on the adoption and development of ETD programmes in the Gulf States.
Using a sequential exploratory design and mixed methods, this study attempts to fill this knowledge gap. The study explores the perceived enablers and barriers influencing the adoption and development of ETD programmes in the Arab Gulf States. It also develops a framework that outlines the factors influencing the adoption and development of ETD programmes in the Gulf States. The study is primarily qualitative, using semi-structured, face-to-face interviews in conjunction with the analysis of relevant documents to identify, develop an understanding of, and create a picture of the situation in the Gulf States in terms of the factors affecting the adoption and development of ETD programmes. The interviews cover the key stakeholders, which include postgraduate students, library managers, system administrators, postgraduate officers and academic staff. Forty-five participants from five universities in the Gulf States were interviewed.
The results of the interviews provided the necessary information to undertake the second phase of the study (online survey). The primary aim of this was to test and explore, in a larger sample, the issues identified in the interviews. Three hundred and nine participants from four universities in the Gulf States completed the online survey. The results of the survey helped to confirm and complement the findings of the interviews.
The research findings revealed that several factors were perceived to affect the adoption and development of ETD programmes in the Gulf States. These included the appreciation of the benefits of ETD programmes, the availability of the required resources to support ETD programmes, the perceived complexity of the technological processes as well as a number of social factors.
The revised framework is intended to provide guidance for universities and academic institutions in the Gulf States in adopting and developing ETD programmes. It is also hoped that by understanding the influencing factors, universities and academic institutions will be better placed to plan for and make informed investment decisions regarding the adoption and development of ETD programmes and that this will lead to their successful adoption and development in the Gulf States.
Please contact me to discuss any aspects of this research at alsalmij@squ.edu.om
Supervisors: Dr Chern Li Liew and Dr Brenda Chawner
Dr Eric Boamah
Towards effective management and preservation of digital cultural heritage resources: An exploration of contextual factors in Ghana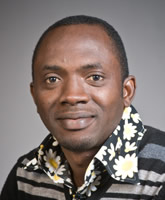 History and traditions are considered an important part of any country, because these uniquely identify the citizens as a distinct group of people. Put together, these traditions, history, activities and the evidences they provide, form the country's national heritage as well as its memory for the future. Hence, there is the need for nations to develop and co-ordinate actions to effectively manage and preserve such cultural heritage resources. In the modern world cultural heritage institutions, particularly in developed countries, are seeking ways to create national digital memories for the future of the citizenry. However, the fast developing technologies and their concomitant technological obsolescence put the future memories at risk. The challenge is even overbearing in developing countries that, when compared to their developed counterparts, lack adequate resources and technology for effective digital resources management and preservation. As a developing country, Ghana appears ready to face the challenges of effective digital resources management, with a programme and policies on Information and Communication Technologies (ICT) for Accelerated Development. But Ghana does not appear to be effective in managing or preserving digital cultural heritage resources and it is unclear what is hindering progress or what might enable it.
A qualitative case study method is used to explore and understand the various contextual factors that can influence the management and preservation of digital cultural heritage resources in Ghana. A preliminary model of factors is developed, based on theory and literature to guide the exploration, and is refined by data collected from fieldwork to assist Ghanaians in understanding the various contextual factors that can enable or hinder effective digital heritage information management and the establishment of a national digital memory for Ghana.
Please contact me to discuss any aspects of this research at eaboamah@gmail.com
Supervisors: Dr Dan Dorner and Dr Gillian Oliver
Eric is a lecturer in Information and Library Studies at the Open Polytechnic of New Zealand. He obtained his Bachelor of Arts in Information studies with Linguistics from the University of Ghana in 2005. He won the European Commission Erasmus Mundus Scholarship to study International Masters in Digital Library Learning (DILL), and obtained his Master of Arts in 2009. That same year he won the Vice Chancellor's Strategic Research Scholarship to do his PhD in the broader area of Digital Preservation and Cultural Heritage at Victoria University of Wellington. Eric's research interest is in International and Cross-Cultural IT issues with specific interest in IT policies and strategies implementation practices and other contextual factors that influence ICT in developing countries.
Dr Nicole Braun
An exploration of the factors influencing home users' Cybersecurity behaviours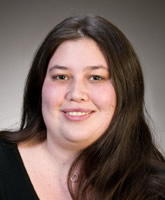 Cybersecurity has been a concern for businesses and governments since their initial uptake of the Internet in the 1970s. As more and more people started using the internet for personal use, cybersecurity has become an important concern for home users as well. However, most research on cybersecurity has been undertaken at an organisational rather than at the individual level. Individual behaviours online have became increasingly important as the line between home and business use has blurred and users' actions on their home computers has begun to have more wide ranging implications. There appears to be a lack of agreement on how to approach the topic of internet security outside of an organisational perspective. This research focuses on the individual home user perspective and seeks to (1) identify factors relate to users' cybersecurity behaviours, and (2) examine how the identified factors relate to users' cybersecurity behaviours.
Supervisors: Associate Professor Val Hooper and Dr Dan Dorner
Dr Nicole Gaston
Contextualising information behaviour: the example of Laos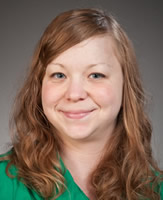 Research in cognitive psychology, education, and sociology support the theory that individual cognitive processes are contextually variable, and predominantly socially determined. These contextually variable cognitive processes include the ways in which an individual interacts with information; however, little scholarly enquiry has occurred thus far into the exploration of the contextual nature of information behaviour, or the development of a process for contextualising human information behaviour models. This lack of scholarly enquiry into the contextual nature of information behaviour results in a lack of understanding of the iterative and interdependent nature of an individual's context and his or her basic human needs, which are often resolved through information practices. As basic needs are resolved, more advanced needs can be addressed. Underpinning this continuous cycle of basic needs and everyday information behaviour lies the deeper cognitive environment of the individual, embedded within the individual's context, influenced by numerous primary and secondary factors.
Although contextualised understandings of information behaviour may contribute to the relevance of human information behaviour models in developing countries, existing models have thus far been developed and applied primarily from Western perspectives and without consideration for contextual variation.
My research explores how contextual factors influence everyday information behaviour of individuals in Laos, a non-Western society in Southeast Asia, and develops a procedure for contextualising information behaviour that may be applied in other contexts. In the case of Laos, the primary contextual factors to emerge effecting information behaviour were the cultural and social context, followed by interdependent secondary factors including socio-economic status, personal, situational, physical, and educational factors.
Please contact me to discuss any aspects of this research at nicolegaston@gmail.com
Supervisors: Dr Dan Dorner and Dr David Johnstone
Dr Mohamed Kinaanath
The use of ICT and e-Education in developing higher education for Small Island Developing States (SIDS): The case of Maldives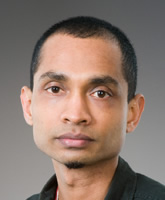 This research will contribute to the higher education literature where higher education is vital to the development of Maldives. This study will provide an understanding of the issues faced in the higher education sector in utilising e-Education in Maldives and will play an important role in bridging the digital divide. The proper use of ICT tools within the higher education sector is of huge importance and this research will fill the gap. The purpose of this research would be
To conduct a study in the use of ICT in education (e-Education) for higher education and to explore the existing situation of ICT usage in the higher education sector of Maldives.
Design a relevant and workable e-Education model for higher education of Maldives. This model would enable improvement and expansion of the higher education sector which enables easy communication between islands and creates opportunities for students and relevant personnel.
Supervisors: Associate Professor Hans Lehmann and Senior Lecturer Alastair Smith
Dr Selenge Nergui
Understanding the effectiveness of cross-cultural video-mediated communication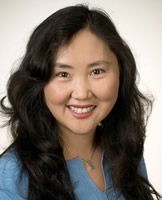 In this globalising world, people are increasingly using advanced communication technologies such as videoconferencing to collaborate across geographical boundaries and time zones. This is a challenging task because cultural values, attitudes, and behaviors influence how a given group of people perceives, understands, interprets, and communicates information and knowledge. This study explores how cultural differences of participants, among other factors, affect their perceptions for the effectiveness of cross-cultural communication that occurs during videoconferences. The study identifies factors that influence the effectiveness of cross-cultural video-mediated communication. Knowing these factors will help practitioners to: 1) make efficient use of resources while designing and facilitating videoconferences; and 2) incorporate cultural factors in assessing the effectiveness of cross-cultural distance learning events.
The context of the study is the Global Development Learning Network (GDLN), which spans the world with more than 120 distance learning centers and facilitates communication for development through videoconferencing technology. Research data for this multiple-case cross-cultural study has been collected in six GDLN affiliates located in four countries: Australia, New Zealand, Russia and Selenge's home country -- Mongolia.
Supervisors: Dr Brian Harmer and Senior Lecturer Alastair Smith
Dr Diane Strode
Coordination in agile software development projects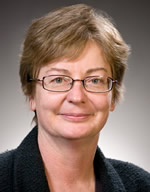 Agile software development offers a deceptively simple means to organise complex multi-participant software development, while achieving fast delivery of quality software, meeting customer requirements, and coping effectively with project change. However, there is little understanding of how agile software development projects achieve effective coordination, a critical factor in successful software projects.
Agile software development provides a unique set of practices for organising the work of software projects, and these practices seem to achieve effective coordination. Therefore, this research takes a coordination perspective to explore how agile software projects work, and why they are effective. The outcome of this research is a theory of coordination in co-located agile software development projects.
Please contact me to discuss any aspects of this research at diane.strode@alumni.unimelb.edu.au
Supervisors: Professor Sid Huff and Associate Professor Sebastian Link
Dr Allan Sylvester
An investigation into organisational learning by public officials creating and maintaining multi-channel service delivery information systems in the New Zealand public sector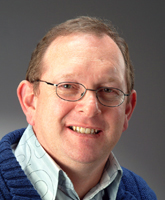 Public sector organisations in New Zealand increasingly use multi-channel service delivery strategies to achieve better, faster and cheaper services to citizens. Within these organisations, public sector officials envision, define and implement complex service delivery information systems. This study examines the organisational learning mechanisms that those officials use. This provides a deeper insight into the role that organisational learning plays in multi-channel service delivery systems definition in the context of the New Zealand Public Sector.
A constructionist multiple-case study was undertaken with twenty nine officials from six public sector agencies that explores and characterises the learning mechanisms and knowledge transfer mechanisms that they use to understand and deliver services via physical and virtual channels. In addition, the research led to the development of a candidate conceptual model that integrates organisational learning, information systems and the unique organisational aspects of public sector service delivery.
Supervisors: Dr Beverley Hope and Professor Miriam Lips
Dr Tony Thistoll
A grounded theory of preneurial agency in technology creation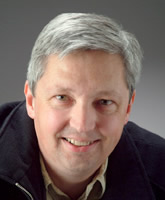 In the practitioner community, single individuals or entrepreneurs endeavouring to bring a technology based innovation into being and widespread use realise that they cannot do so by themselves. How these entrepreneurial actors go about securing and using the resources they need, in order to act upon the entrepreneurial opportunity and achieve their aim, is at the core of the phenomena investigated. Technology Innovation research has largely focused on adoption and diffusion issues associated with technology use and acceptance, but there has been no comprehensive investigation into what occurs prior to a technology innovation being created and brought into existence. This research addressed the gap by explaining the vital stages and processes which occur prior to a technology creation first coming into existence. The entrepreneur through his/her actions (or agency, as it is commonly referred to) are located in and participate in social structures such as personal social networks and firms. In these social structures they interact with other people in order to secure and combine the resources required to bring their entrepreneurial vision into being.
These interactions were a specific focus of the research study, which developed theory associated with entrepreneurial agency and technology creation. By gaining a better understanding of the factors impacting on the social interactions, entrepreneurs and managers within entrepreneurial firms become more skilled, efficient and effective in their activities and processes needed to bring technology creations into being.
Supervisors: Associate Professor Val Hooper and Professor Pak Yoong
Dr Carmel Joe
Retaining the knowledge of older experts in an organisational context and the role of ICT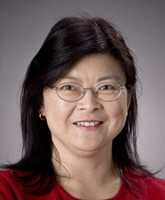 The oldest members of the baby boomer generation are soon nearing retirement or planning to reduce their participation in the workforce. This signals significant implications for the western world, especially for organisations relying on knowledge workers' expertise and experience. The problem is twofold; Generation X is numerically only half the size of the baby boomer cohort, and organisations will lose valuable knowledge if they do not act to remedy the impacts of this demographic phenomenon. Organisations do not necessarily know what is meant by "knowledge". It may not be clear where expertise is located, how it is accessed, or who the experts are. Information and communications technologies exist that support knowledge-related activities such as capture and storage, facilitating access, and sharing and dissemination. This action research study focused on how organisations view the types of knowledge that will be lost when older and more knowledgeable workers leave. This was followed by an exploration of the knowledge transfer processes and methods that can be used to address the problem. Finally, the study addressed the question of how ICT can support knowledge transfer for knowledge sources and seekers.
This research study complements a rise in practitioner efforts to address knowledge loss concerns overseas. The planned contributions to research are a theory that explains the nature of the knowledge that organisations value, how this knowledge can be transferred, and how ICT supports the knowledge transfer imperative. The organisations benefit through an improved knowledge transfer process or model, supported by appropriate ICT. Their participation in the action research project will provide them with the experience to extend their response to the workforce problem, as well as with a robust process for diagnosing and solving other business problems.
Supervisors: Professor Pak Yoong and Dr Brian Harmer
Dr Hartmut Hoehle
Consumer intentions to use electronic banking channels: the role of task channel fit
The increase in electronically mediated self-service technologies in the banking industry is changing the way banks service consumers. Despite a large body of research on electronic banking channels, no study has been undertaken to explore the importance of the fit between electronic banking channels and banking tasks. Nor has there been research into how "task-channel fit" and other factors influence consumer intentions to use electronic banking channels. This research proposed a theoretical model addressing these gaps. An exploratory study was first conducted, investigating industry experts' perceptions towards the concept of "task-channel fit" and its relationship to other electronic banking channel variables. The findings demonstrated that the concept was perceived as being highly relevant by bank managers. A research model was then developed drawing on the existing literature.
To evaluate the research model quantitatively, a survey instrument was developed and validated, administered to a sample of consumers, and the resulting data used to test both measurement and structural aspects of the research model.
Supervisors: Associate Professor Hans Lehmann and Professor Sid Huff
Dr Sally Jansen van Vuuren
Inter-organisational knowledge sharing in the public sector: The role of social capital and information and communication technology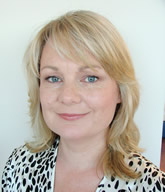 Governments around the world are actively engaged in the concept of Joined Up Government (JUG). In New Zealand, the State Services Commission has introduced six development goals that will support its aim of developing a system of world class State Services. One of these goals focuses on Coordinated State Services, whereby public sector agencies work together, sharing information, resources and responsibilities to achieve defined outcomes. Information and Communication Technology (ICT) initiatives such as the Public Sector Intranet and the development of shared workspaces are seen as significant tools in enabling Co-ordinated State Services.
The purpose of this research was to better understand how information and knowledge is actually shared in interagency projects in the New Zealand public sector, and how this supports the Government's goal of developing Co-ordinated State Services.The study aimed to provide empirical evidence on knowledge sharing behaviours in the sector, and enhance and inform planning of inter-agency projects in an environment where the occurrence of cross-agency projects is on the increase.The findings should also enable funding to be directed to areas where it will provide most benefit.This is particularly important in terms of major investment in ICT which, on many occasions, has been unable to meet the benefits hoped for. Although social capital has been a focus of government in the context of economic growth, communities building and citizenship, there is considerable potential for it to assist in sharing knowledge.
Supervisors: Dr David Pauleen and Professor Sid Huff
Dr Florence Muinde
Investigation of factors affecting the adoption of Information and Communication Technologies for communication of research output in research institutions in Kenya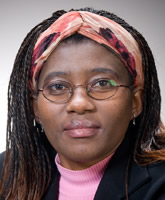 The main purpose of this study was to identify factors affecting ICT-enabled research dissemination by and for researchers in research institutions in specific fields within the natural and applied sciences that are Kenya's current key economic recovery focus. Individual face-to-face interviews and document analysis were used to identify, understand and explain key factors affecting ICT-mediated research communication with a view to coming up with a contextual ICT-adoption framework that will assist the Kenyan research community in more effectively adopting ICT-enabled research dissemination practices.
This study should support Kenya's national development goals and contribute to the existing knowledge base and serve as a useful reference point in research communication debates and policy deliberations.
Supervisors: Professor Gary Gorman and Dr Chern Li Liew
Dr Maria Molina
Digital genre: A mechanism for knowledge sharing and reuse in business clusters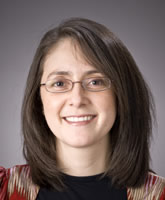 The purpose of this study was to identify the knowledge transfer mechanisms in project bidding for two clusters in New Zealand and how ICT plays a role in facilitating a "virtual space" for creation, exchange and re-use of knowledge and information. Genre Theory was adopted as the theoretical framework to guide this inquiry because genres are precisely the knowledge transfer mechanisms that communicate information and knowledge to members of the community following specific social rules.
This study followed a qualitative research methodology known as action research to direct the data collection and analysis, and validate how the study was carried out. It comprised of one action research cycle, which was divided in four stages: Diagnosis, Planning, Development, and Evaluation.
Supervisors: Professor Pak Yoong and Associate Professor Hans Lehmann
Dr Jocelyn Cranefield
Online communities of practice and professional change: A three-tier view of the knowledge embedding process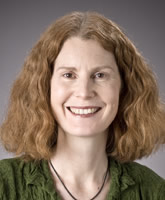 This research project identified how online communities of practice (CoPs) facilitate the transfer and embedding of professional knowledge. It aimed to move beyond looking at 'knowledge sharing' in online CoPs to better understand the processes through which knowledge becomes more deeply 'embedded' (or 'sticky'). This project elucidated the nature of the knowledge embedding process, and identified the technologies, roles, and other factors that contribute to this process, and was guided by the question: How can online CoPs facilitate the transfer and embedding of professional knowledge? using interpretive case research strategy.
The context for this study was a nationwide programme for New Zealand schools that aims to integrate ICT into teaching, in order to help build 'effective' teaching practice. The programme exists within a larger climate of transformative change in school education, in which the traditional role of the teacher is being challenged.
Supervisors: Professor Pak Yoong and Professor Sid Huff
Dr Silke Retzer
Inter-organisational knowledge transfer among research and development organisations: Implications for information and communication technology support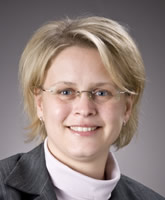 Using a mixed method approach of case research and social network analysis, Silke's research project conducted an in-depth investigation into collaboration around organisations in three research and development networks in the environmental sector in New Zealand with the purpose of identifying potential for the improved use of collaborative information and communication technology (ICT). Therefore, the study analysed structures of knowledge exchange among organisations and from these findings identified where ICT could be utilised for continuous online knowledge exchange and learning.
This study applied Media Synchronicity Theory to identify possible ICT support by study participants' preferred media characteristics such as quick transfer and reprocessability of knowledge. In addition, this research project applied and refined methods of social network analysis (SNA) to investigate knowledge exchange in social networks.
Supervisors: Professor Pak Yoong and Associate Professor Val Hooper
Dr Kate Thornton
Blended action learning: Supporting leadership learning in the New Zealand ECE sector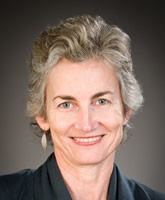 The purpose of this research was to explore how ICT can be used to support leadership development in the New Zealand Early Childhood Education sector. A case research approach was used in this qualitative study and the research data generated through action learning groups. Kate's role as an interpretive researcher included facilitating a number of action learning sets using a combination of face-to-face meetings and online interactions, and collecting data in the form of interviews, online reflective journals, emails, forum entries and observations.
The role of the online facilitator and the most appropriate technologies for use in online action learning were of particular interest in this study. Read more >
Supervisors: Professor Pak Yoong and Professor Cedric Hall
Dr Lanthom Jonjoubsong
An integrated knowledge management model for community enterprises: A case study of a rural community enterprise in Thailand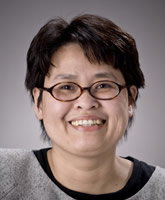 This study explored the characteristics, organisational culture, and traditional knowledge management practice and capabilities of a community enterprise (CE) in terms of knowledge management (KM), and proposed a plausible model in which KM could enhance traditional KM practice of the CE. The model was based on the enterprise's unique characteristics, culture, and KM limitations. "Pare Pun", an enterprise producing hand weaving products in northeast rural Thailand, was selected as a representative case study.
This was narrative research with three main ethnographic techniques -- document study, narrative inquiry and participant observation -- employed to investigate the characteristics, culture, and abilities in KM of the enterprise.
Supervisors: Professor Gary Gorman and Dr Brian Harmer
Dr Hong Sinh Nguyen
A contextual model for planning continuing education programmes for university library practitioners in Vietnam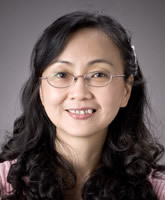 Continuing education (CE) for Library and Information Management (LIM) practitioners is not a new phenomenon but an ongoing issue in the profession. CE is a priority for enhancing the ability of practitioners and upgrading the capability of libraries to meet the demands of higher education as well as to meet the demands of socio-economic development of the country.
The purposes of the study were (1) to identify factors affecting CE in order to develop a contextual model for CE for university library practitioners in Vietnam and (2) to identify and prioritise CE needs for the practitioners that will assist CE providers in designing and implementing more effective CE programs for the practitioners in Vietnam. To achieve these purposes this study employed a preliminary model for CE developed specifically for the Vietnamese context. The study also prioritised the learning needs for university library practitioners in Vietnam.
Supervisors: Professor Gary Gorman and Dr Dan Dorner
Masters by Thesis (MCom/MCA/MA) Graduates

Philip Coffey
Factors and consumer attitudes that affect the sustainable management of used mobile phones: A repertory grid analysis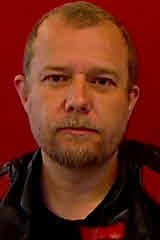 Used mobile phones with their small size but vast numbers, create a unique problem when it comes to managing the part they play in the creation of electronic waste (E-waste). This study investigated what factors appear to influence consumer attitudes towards the sustainable management of used mobile phones.
Results indicate that consumers do care about the effect of used mobile phones on the environment, although the degree of concern appears to vary across individuals. In addition, it appears that the reuse, refurbishing, and recycling of used mobile phones are all perceived as positive ways to sustainably manage used mobile phones, whilst environmental awareness appears to play a significant role in engaging people with recycling. Finally, the results also suggest that when trying to improve engagement with takeback schemes, consumers' environmental concerns and social norms, may be stronger drivers than financial incentives or easy engagement.
MCom degree awarded with Distinction; Supervisor: Dr Janet Toland
Vizaad Ali
Factors affecting the adoption of information and communication technology in the tourism sector of the Maldives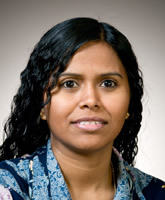 For many Small Island Developing States (SIDS) like the Maldives, tourism is a significant area of business. The increasing reliance on information and communication technology (ICT) in the tourism industry has become one of the major challenges facing developing countries, especially the SIDS. The success of the tourism industry in SIDS is closely associated with the use of ICT applications and e-business techniques.
This research studied the extent of utilisation of e-business and the issues that arise in its adoption and use in the organizations that make up the tourism industry of the Maldives. A theoretical framework was developed to identify the issues pertaining to use of ICT and e-business. The research was qualitative in nature and used a combination of grounded theory and multi-grounded theory approaches for data analysis in order to develop a new theoretical framework. This inductive process resulted in three emergent themes: representing three domains Country, Sector, and Information Systems (IS). ICT or e-business adoption and integration in the tourism organizations is affected by Sector, which is by and large influenced by the Country, which in turn impacts on the IS domain. These three complementary themes formed a new theoretical framework, generating a set of factors and institutional forces affecting the adoption and integration of ICT or e-business in the tourism organisations of the Maldives. This study contributes to our understanding of e-business in developing countries, in particular to small island developing states with islandness, like the Maldives.
MCom degree; Supervisors: Professor Benoit Aubert; Dr Janet Toland; Professor Rowena Cullen
Azim Ali
A multi-method study of the impact of SAP in a large organisation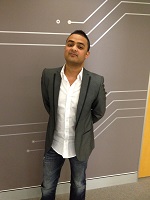 The latest Gartner report states that in 2012, the figure for global Information Technology (IT) spending amounted to US $3.6 trillion and a predicted $3.8 trillion in 2013. Achieving an effective measure of IS success and impact of information systems has been a goal for information systems researchers for decades.
Numerous methods exist for measuring the quality, value and impact of information systems in organizations, including benchmarking, ISO standards, and user surveys. However, typically, often due to restricted access to data, researchers only use one type of measure.
This study uses a single-organization case study investigating measures of the quality, value and impact of the SAP system in the largest telecommunications organization in New Zealand, using and comparing a range of methods and perspectives. The researcher also evaluates the best possible measures for organizations to adopt by comparing multiple methods.
MCom degree awarded with Merit; Supervisor: Dr Mary Tate
Dennis Buberwa Ishumi
End-User Awareness of and Adherence to Crisis Preparedness of the Information Systems in New Zealand Organisations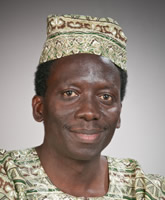 A crisis is a specific, unanticipated, and non-routine event that generates high levels of uncertainty and jeopardizes high value priorities such as life, economic well-being, or physical infrastructures. Some scholars observe that our computing environment has dramatically changed and is now defined by greater use and dependence on technology, while simultaneously it is hampered by technological failures and security vulnerability, which have perhaps led to an increase in the incidence of organisational crises. Because of the high occurrence of crises and the increased dependence on information systems (IS) in organisations, one would assume that most firms would have established measures to counteract these events, however the literature indicated otherwise. The purpose of this research was to explore and understand the factors that contribute to crisis preparedness of the information systems.
The academic value of this research is the review of discourse in the fields of crisis preparedness and Information Systems, and the application of some of the theoretical concepts from those fields. These were necessary to test the research hypotheses and their findings can be used to explain the crisis-preparedness phenomenon in future studies. The practical value of this research is the development of a tool that can be used by managers and senior executives to undertake informed decisions with regard to the status or progress of the crisis preparedness of the information systems initiatives in their respective organisations from the end-user perspective.
MCom degree; Supervisor: Dr Philip Calvert
Joanna Newman
Community Archives: Factors in sustainability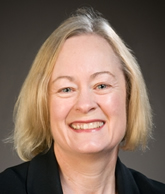 Throughout New Zealand there are collections of community or local archives. These archives are part of the heritage of all New Zealanders and therefore essential to our culture and identity. Without them, or without appropriate management of them, New Zealanders lose the ability to understand where they have come from. Regimes for their management and preservation must therefore be enduring and sustainable. Archives held within structures or environments that are not sustainable are potentially as much at risk as those which are never identified and preserved. Small community archives, often run by volunteers with little knowledge, few resources and inadequate facilities, are particularly at risk.
This research looked at what factors, such as funding, governance, skill/expertise, are most likely to ensure sustainability of community archives.
MA degree; Supervisor: Dr Gillian Oliver
Paul Atkinson
"It isn't all about you": The management of ICT and non-ICT information resources via human information behaviour
This study evaluated the performance of the World Wide Web as an information resource in the domain of international travel. The theoretical framework underpinning our approach recognizes the contribution of models of information seeking behavior and of information systems in explaining World Wide Web usage as an information resource. Specifically, a model integrating the construct of uncertainty in information seeking and the task-technology fit model is presented. To test the integrated model, 217 travelers participated in a questionnaire-based empirical study.
Results confirmed that richer (or enhanced) models are required to evaluate the broad context of World Wide Web (the Web) usage as an information resource. Use of the Web for travel tasks, for uncertainty reduction, as an information resource, and for mediation all have a significant impact on users' perception of performance, explaining 46% of the variance. Additionally, the study contributed to the testing and validation of metrics for use of the Web as an information resource in a specific domain.
MCA degree awarded with Merit; Supervisor: Dr Mary Tate
Retisa Mutiaradevi
Measuring e-learning readiness across the Forestry Research and Development Agency (FORDA) of Indonesia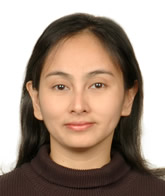 E-learning is seen as an efficient and effective tool to allow swift information and knowledge sharing throughout the organisation in real-time. The systems can support collaboration, training delivery, and dissemination in a research and development (R&D) organisation involving a large number of participants across dispersed areas. Several studies have developed instruments to assess e-learning readiness for target respondents including policy makers (managers, CIOs), providers (e-learning providers), enablers (lecturers, tutors, facilitators), and receivers (individual learners or trainees).
Since most instruments were developed to only assess specific target respondents and/or for developed countries, this study proposes a comprehensive organisational e-learning readiness instrument (COERI) which can be used to assess all target respondents by combining several existing instruments.
MCA degree awarded with Merit; Supervisor: Professor Pak Yoong
Jennifer Fang
Developing ontological evaluation methodology: Cognitive measure of quality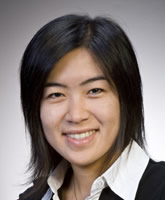 Ontologies are formal explicit specifications of shared conceptualizations. They provide a common vocabulary to share information in a domain, and provide concepts to structure and represent knowledge about a domain. Developing good ontologies is becoming very important for Information Systems (IS) researchers and developers, since recent software applications require a more complete set of precise concepts for enabling progress in e-commerce and software integration.
Two experiments were conducted, each evaluating SUMO ontology and WordNet with an experimental method, as demonstrations of the multi-method evaluation methodology. The motivation of the multi-method technique is that it allows us to add more confidence in the findings, assuming the results from both evaluation techniques converge. The research will contribute to practitioners such as Web developers and system integrators with a more adequate tool for the development and deployment of the applications, by ensuring the quality of the ontologies adopted.
MCA degree awarded with Distinction; Supervisor: Dr Joerg Evermann