Students experience success at information systems conference
School of Information Management students experienced success at the 2019 New Zealand Information Systems Doctoral conference.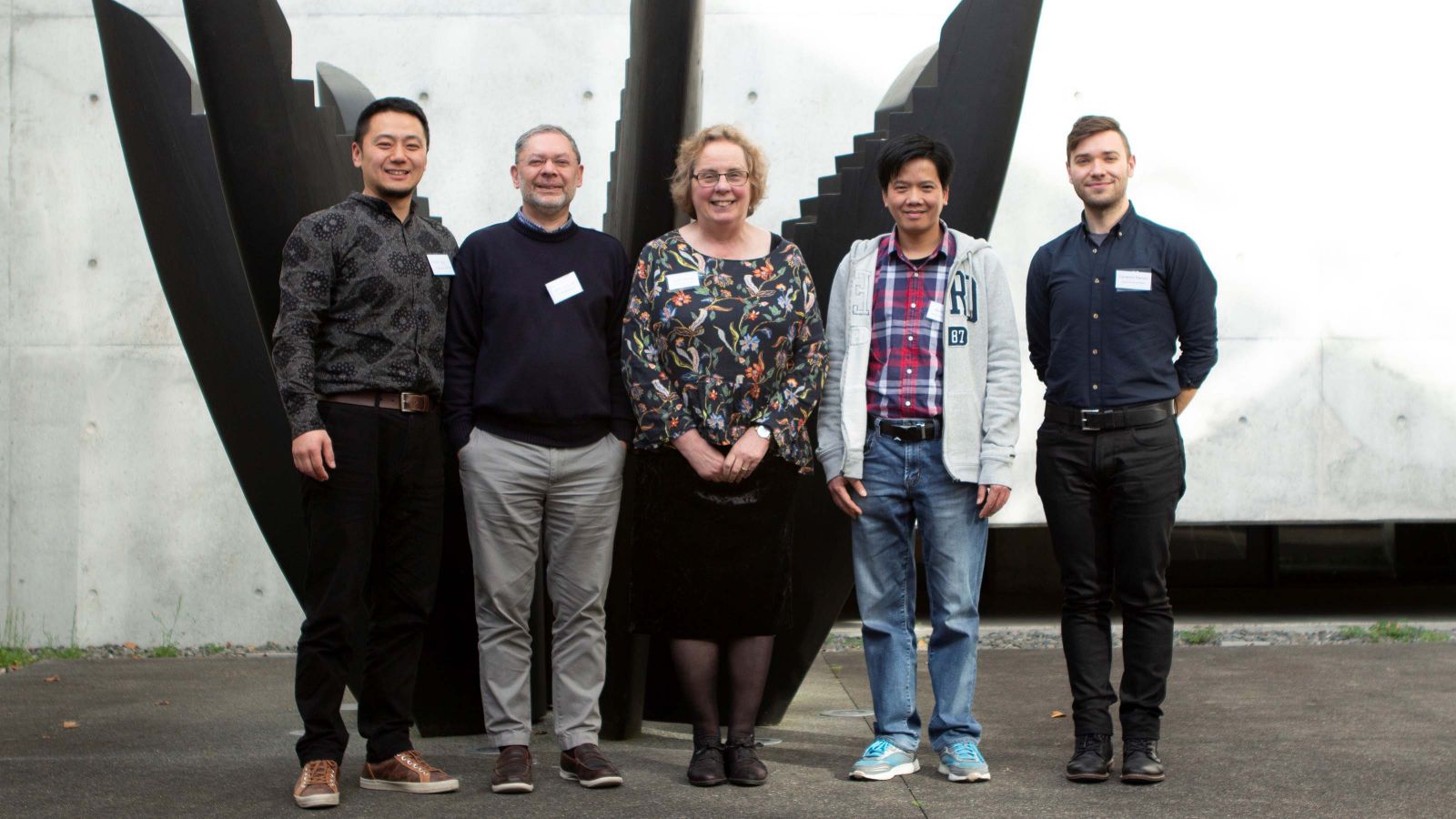 The annual information systems doctoral conference took place on 27 July at the University of Waikato and it was great to see SIM PhD students Ba Nguyen and Cameron Pierson presenting their work. It was also a proud moment for the school when Dr Haibo Yang received the PHIS-NZ Information Systems Doctoral Thesis award for his 2018 thesis: In a Quest to Solve Information Systems Agility Problems: A SaaS Experience. His supervisor, Associate Professor Pedro Antunes was there to see him collect the award. Haibo also thanked his other supervisors Associate Professor Mary Tate, Dr David Johnstone, Emeritus Professor Sid Huff and Senior Administrator Usha Varatharaju for their help. This is the third time a Victoria University of Wellington student has won this award which is a testament to the quality of our PhD students and their supervisors.