Students recognised at Intergen Young Achievers 2019 prizegiving
The top students from the Trimester 1 offering of Introduction to Information Systems were recognised at the Intergen Young Achievers 2019 prizegiving.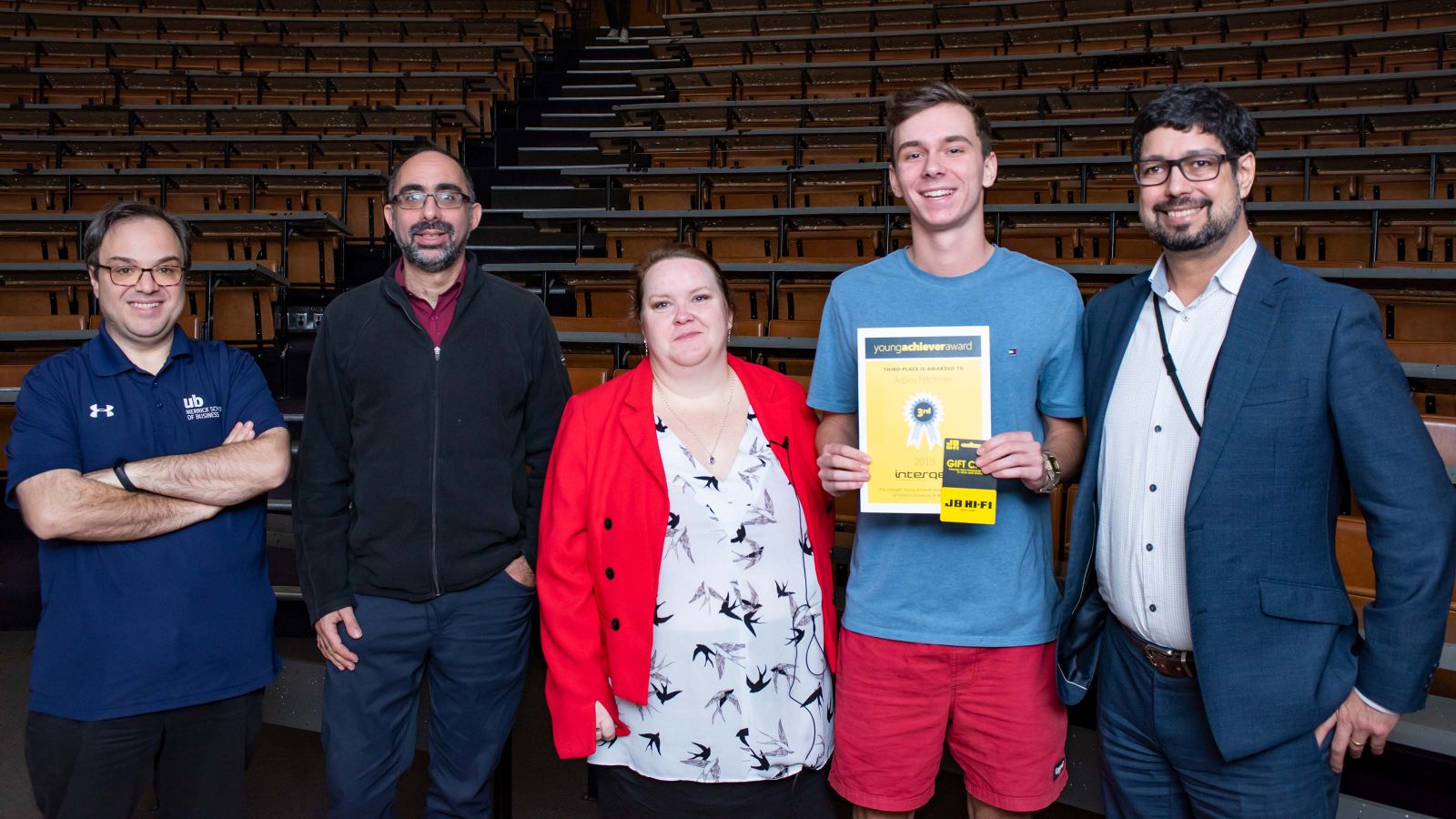 The three top performing students in Introduction to Information Systems (INFO 101) were awarded a young achiever award from tech company Intergen. Paula Smith and Mauricio Freitas visited the INFO 101 class to give a presentation and present awards to Adam Hitchner, Josh Lodge and Maddy Nash. Course Coordinator and Head of School, Janet Toland commented that is fantastic to have a company of the calibre of Intergen recognising the achievements of our best students.