Climate Future Forum 2011
Climate Futures: Pathways for Society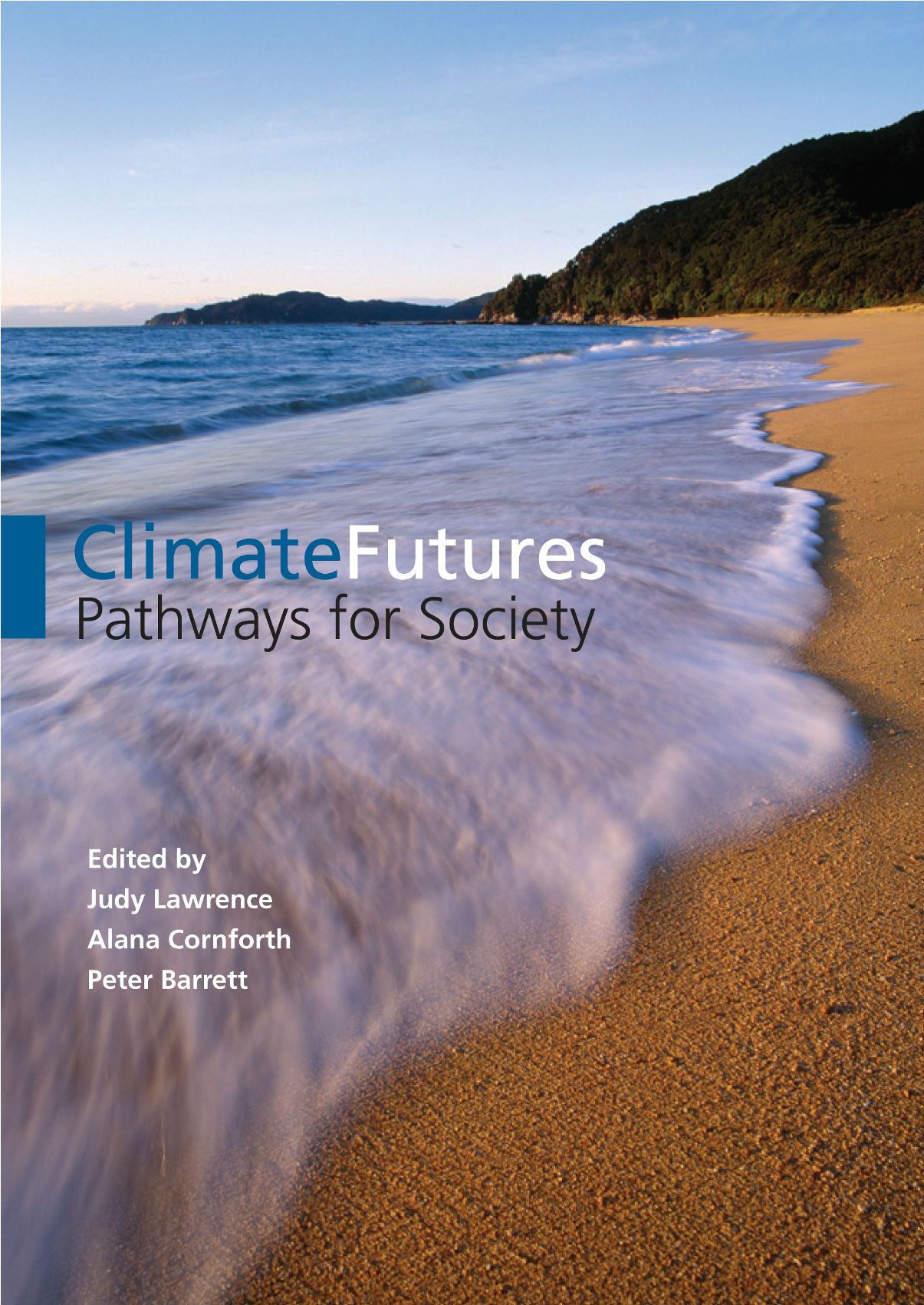 Our changing climate is raising issues that require a broad response in society. To address this the NZ Climate Change Research Institute held a two day forum in March 2011 that started a conversation across different groups and generations on how to address the challenge.
Invited speakers included NASA's Erik Conway, Canadian psychologist Robert Gifford, Australian climate scientist David Karoly, UK environment author Fred Pearce, and New Zealand's Martin Manning, Sacha McMeeking and Sir Paul Reeves. The forum moved from the climate challenge through communication and human behaviour to decision-making, with active dialogue by all participants at every stage.
The book 'Climate Futures Pathways for Society' is a compilation of the presentations and dialogue together with images from the forum, designed to capture the essence for participants and the public. The conversation began with a focus on risk, uncertainties and surprises and continued with the role of science and scientists in society.
Insights into human behaviour and political constraints were traversed and the need for vision and persistence was emphasised. The importance of ethics and the role of future generations were common themes. Developing a durable policy framework nationally through a multiparty consensus was seen as key.
Printed copies available for $28 from Vic Books, or download the Climate Futures: Pathways for Society pdf13.90MB