Angi Buettner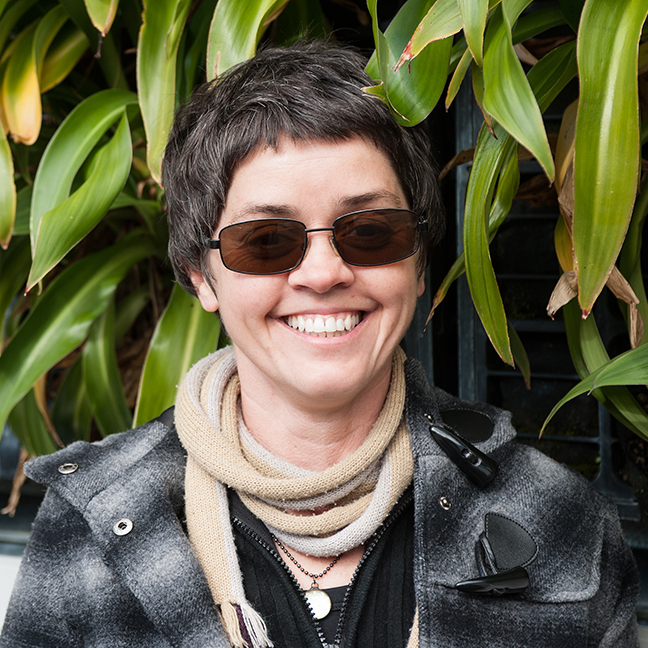 Senior Lecturer
School of English, Film, Theatre and Media Studies

FT83 308, 83 Fairlie Terrace
Teaching in 2020
as Coordinator and Lecturer

as Coordinator and Lecturer
Qualifications
MA LMU Munich
PhD Queensland
Areas of Research / Professional Expertise
Media and Environmental Communication; Media and Cultural Studies
Bio
Angi Buettner researches in the areas of media and environmental communication, visual culture, and the cultural practices of climate change. Her work focuses on the media and communication processes that sustain environmental action specifically, and on media, politics and the public sphere more generally.
Her current project is 'Climate Change and Popular Culture', a book-length study which discusses how and why - and with what consequences - climate change becomes a media spectacle.
Angi also has a record of working in the digital media and communications sector (most recently on a project on social media use in disaster management and community resilience) and has produced consultant reports for industry.
Selection of publications
Books
Climate Change and Popular Culture. (Routledge: Forthcoming)
Holocaust Images and Picturing Catastrophe: The Cultural Politics of Seeing. London: Routledge, 2016.
(with Tony Schirato, Thierry Jutel and Geoff Stahl). Understanding Media Studies. Melbourne: Oxford University Press, 2010.
Refereed Journal Articles
(with Abi Beatson and Tony Schirato). "Social Media, Crisis Mapping and the Christchurch Earthquakes of 2011." Media Studies Journal of Aotearoa New Zealand 14.1 (2014). DOI: http://dx.doi.org/10.11157/medianz-vol14iss1id105.
"Climate Change in the Media: Climate Denial, Ian Plimer, and the Staging of Public Debate." New Zealand Journal of Media Studies 12.1 (2010): 79–97. Available <http://www.nzmediastudies.org.nz/issues.php?issue=7&title=Volume+12+No.1>.
"Skeletal Figures—Presence and the Unrepresentable in Images of Trauma." Continuum: Journal of Media & Cultural Studies 23.3 (2009): 351–366.
"Animal holocausts." Cultural Studies Review (formerly The UTS Review) 8.1 (2002): 28–44.
For more see https://www.routledge.com/authors/i16860-angi-buettner
Editorial activities
M/C—Media and Culture. Editorial Board member, 2005–present.
New Zealand Journal of Media Studies. Editorial Panel member, 2008–present.
Transformations. Editorial Board member, 2006–present.
Teaching in 2020
as Coordinator and Lecturer

as Coordinator and Lecturer