Prof Stephen Turnovsky
Adjunct Professor,
School of Economics and Finance
Introduction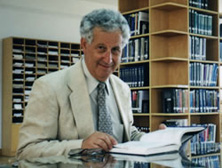 Professor Turnovsky has held academic appointments in the United States, Canada and Australia, as well as working extensively in a number of other countries. He currently holds the Castor Chair of Economics at the University of Washington in Seattle, where he has been for the past 24 years.
His research focuses on the application of mathematical models and methods to the analysis of economic problems. He has written several books and published extensively in leading international journals.
He has received honorary doctorates, from the University of Aix-Marseille in 2005 and from Victoria University of Wellington in 2009.