Student and staff experience success at economic conference
Wellington School of Business and Government PhD student Hanna Habibi and Research Fellow Dr Nazila Alinaghi both experienced success at the New Zealand Association of Economists Annual Conference held at the Business School recently.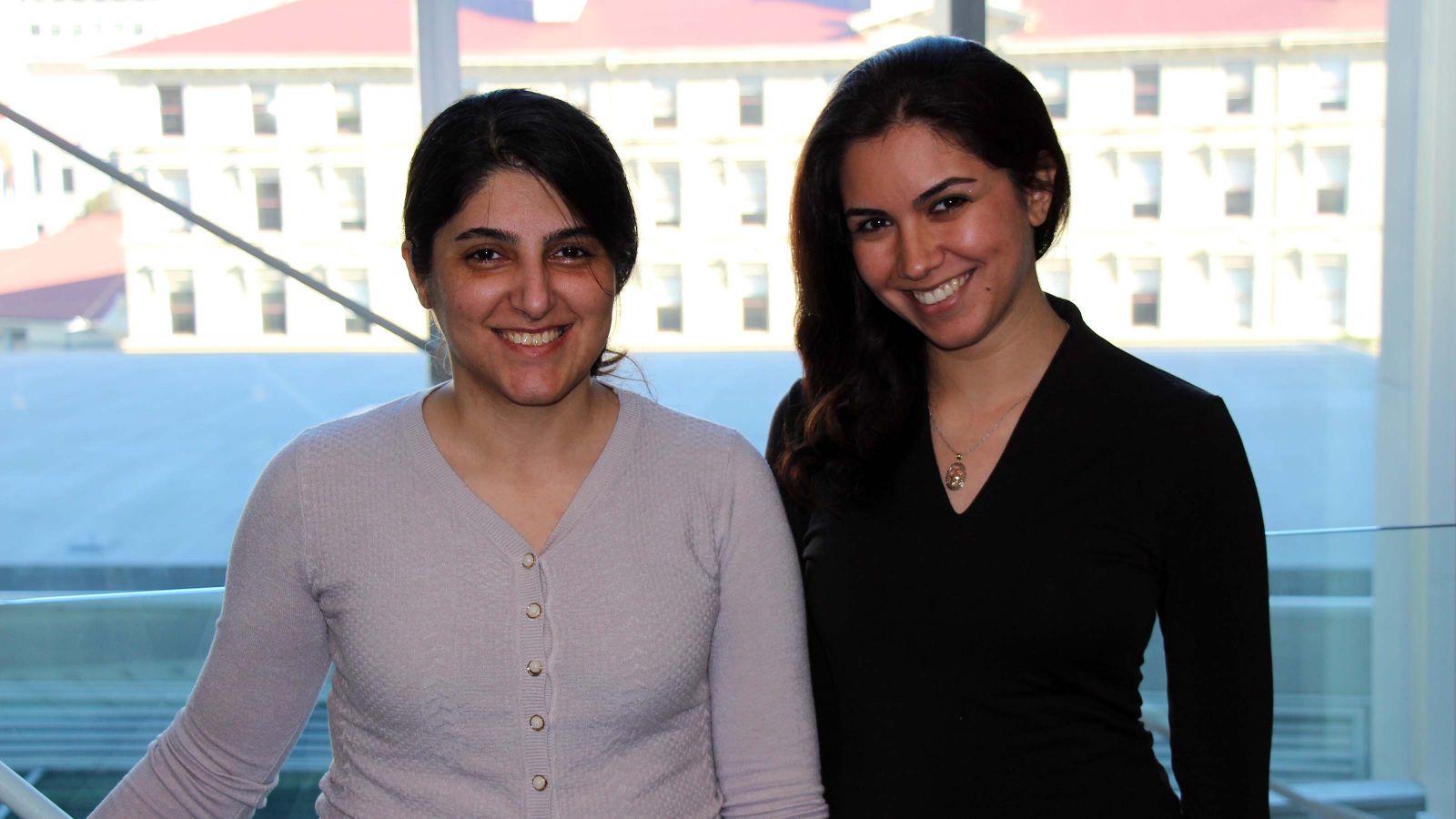 Dr Nazila Alinaghi and Hanna Habibi.
Hanna, whose PhD study is focused on pre and post disaster risk management, was awarded the Jan Whitwell Prize for her presentation at the conference on the impact of the Canterbury earthquakes on earthquake preparedness in New Zealand.
Dr Alinaghi, along with her co-researchers Professor John Creedy and Professor Norman Gemmell, were awarded the New Zealand Economic Policy Prize for their paper 'The Redistributive Effects of a Minimum Wage Increase in New Zealand: A Microsimulation Analysis'. Their research found that increases in minimum wage have a relatively small effect on reducing income inequality in adults.
"It's always a pleasure to see the high calibre of work done by of our students and academic staff recognised," says Pro-Vice-Chancellor and Dean of Commerce Professor Ian Williamson. "My warmest congratulations go out to both Nazila and Hanna."