Fighting superbugs
As the world is being warned about a post-antibiotic era, Luke Stevenson is digging in to discover new antibiotics from bacteria that live in New Zealand soil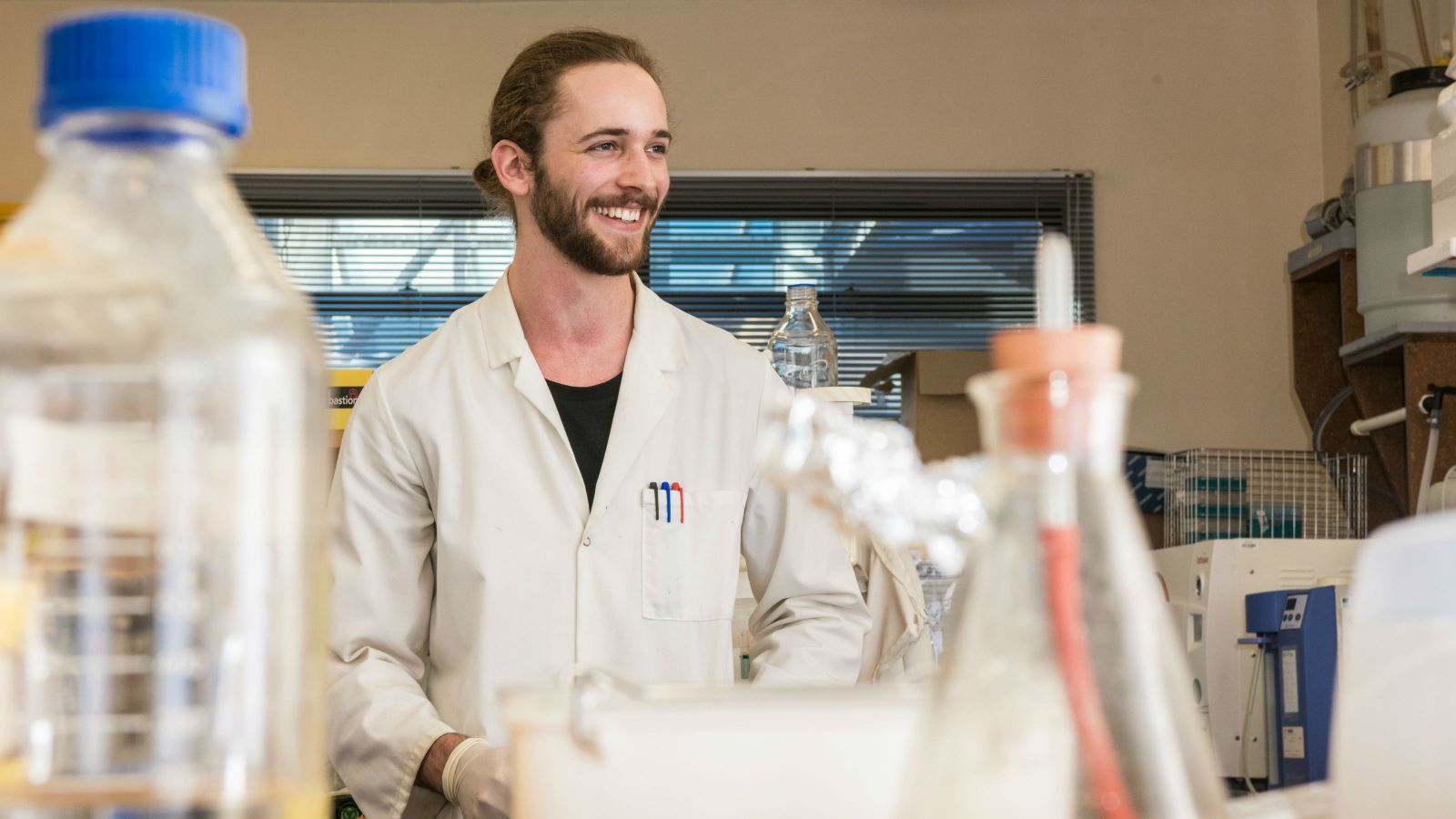 Luke is part of Dr Jeremy Owen and Associate Professor David Ackerley's team of Victoria University of Wellington scientists that has recently gained a $1.2 million funding boost from the Health Research Council of New Zealand.
While the team is focusing on different aspects of the programme, its members are all headed towards the same goal—discovering new molecules that can be developed into antibiotics.
"I am trying to make antibiotics by using a few different molecular biology techniques to find the defensive molecules that bacteria use to compete with other microbes. From there, we can see if there is any difference in the antibiotics that are produced from bacteria living in New Zealand soils compared with bacteria that live in soils throughout the world."
Luke says that the most exciting aspect of his PhD research is the fact that no one else in the world has looked at New Zealand soil samples to develop antibiotics. "Everything that the team pulls out is completely novel. It's this opportunity, to uncover things that no one has seen before, that I love most about my research."
With a focus on collaborative research, the team works with the natural discovery team in the School of Chemistry and Physics.
"They're looking from purely a chemical perspective, whereas we're looking at the genetics and the microbiology of it, so both teams kind of complement each other," says Luke, who loves the supportive research environment at the University.
David and Jeremy are active supervisors, says Luke, who enjoys how passionate the pair are about the research. "If I have something new to show them, they get really excited and will come rushing in and are always keen to help if things aren't going quite right."