Nayantara Sheoran Appleton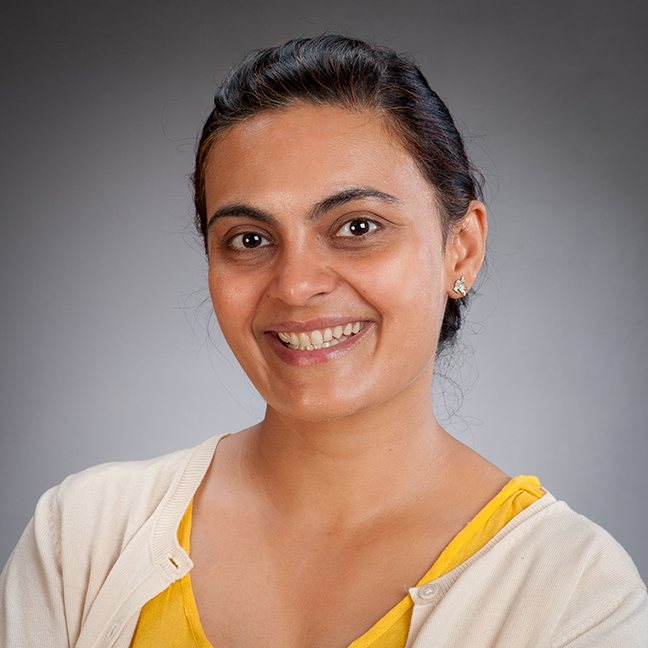 Senior Lecturer
Centre for Science in Society

KP4244 205, 42 & 44 Kelburn Parade
Profile
I am an interdisciplinary scholar with training in Feminist Medical Anthropology, Science and Technology Studies (STS), and Media Studies. I moved to Aotearoa New Zealand in 2015, and was a lecturer in the Cultural Anthropology programme, before moving to the Centre for Science in Society in 2019 as a senior lecturer. My current work explores the politics of hormonal contraceptives and stem cell research and therapies. I am also starting a new research project on the relationship between immigrant and indigenous communities in terms of health policies and practices.
I hold a PhD in Cultural Studies from George Mason University, a MSc in Communication Studies and a BA in Communication and Journalism from Shippensburg University of Pennsylvania, USA. Before moving to Aotearoa, I was a postdoctoral fellow in the Anthropology and Sociology department at The Graduate Institute in Geneva.
Research
My research interests are in the following areas: Feminist Medical Anthropology and Science and Technology Studies (STS); Cultural Studies and Media; Reproductive and Contraceptive Justice; Population and Demographic Politics vis-à-vis climate change; Critical Kinship; Ethics and Governance; Regenerative Medicine; Critical Science Communication; Immigrant and Indigenous Relations; and Ethnographic Research Methods.
Current research projects
Medical Anthropological and STS Engagements on COVID-19
This is a developing research framework, as I along with colleagues across the globe, try to make sense of the socio-medical aspects of COVID-19. In particular, I am working around "Bubbles" as public health initiatives to mitigate, manage, and trace infection – here in Aotearoa New Zealand and beyond. Importantly, I ask what Bubbles help us with and can they assist in a 'future making' feminist, egalitarian politics.
Hormonal Contraceptives, Reproductive Rights, and Population Control
In this work, I critically unpack the implications of shifts in the politics of health and reproduction in liberalized India by focusing particularly on pharmaceutical and hormonal contraceptives and their marketing.
Stem Cell Research and Therapies: Ethics, Policies, and Everyday Practices
The context of Stem Cells has allowed me to think about 'high science' and 'low science;' how global economics and regulations shape scientific knowledge – even in small local registers; what science from the global south can offer science in the global north; and to imagine new spaces from where 'good' science emerges.
Feminist, Queer, Racial, and Anti-Colonial Engagements in Medical and Scientific Spaces
I am a cis-hetero-Asian Indian immigrant female, interested in inclusions and exclusions in/from science, technology, and medicine from a feminist, queer, racial and post-colonial STS framework.
Supervision
I am interested in supervising master's and doctoral students in the fields of Feminist Medical Anthropology and STS (particularly in the areas of reproduction, contraception, hormonal interventions, regenerative medicine, and global politics of medicine); bioethics, governance, and regulatory frameworks for medical and allied healthcare; transnational pharmaceutical regimens; immigrant and indigenous relationships, relationship between populations and climate change (demographic engagements); and critical science communication.
Current supervisions include:
Hannah Gibson – 'Surrogacy in Aotearoa New Zealand: Between artificial and traditional reproductive practices', PhD (Anthropology).
Russyl Gilling – 'The role the emergency contraceptive pill played in New Zealand's developing contraceptive culture', MSc (Science in Society), 2020.
Lizzy Simpson – 'Solo-mothering and the state in Aotearoa New Zealand', MA (Development Studies), 2020.
Emma Simmons – 'When radical futures become our radical present: COVID-19, climate change, and social movements', MA (Development Studies), 2021.
Recent supervisions include:
Max Soar – 'After the fact(s): communicating about scientific complexity, risk and uncertainty in Aotearoa', MSc (Science in Society), 2020.
Hayley Aikman – 'Queer motherhood: Kinship revisited in Aotearoa New Zealand', MA (Anthropology), 2019.
Stella Ivory – 'Intimate Partner Violence (IPV) in Queer Communities: Making space for rainbow friendly policies and practices'. Honours (Anthropology), 2019.
Bryony Cunningham-Pow – 'Digesting Stigma: Exploring the Illness Experience of New Zealanders with Irritable Bowel Syndrome. ('It's just shitty')', MA (Anthropology), 2018.
Selected Publications
Books
Under Contract: Emergency Contraception in India: Media, Liberalization, and Reimagined Family Planning. Under contract at Rutgers University Press (Series on Health Inequalities and Medical Anthropology)
Under Contract: Methods, Moments, and Ethnographic Spaces in Asia (With co-editor Dr. Caroline Bennett). Under contract at Rowman and Littlefield.
Journal Articles and Book Chapters
Appleton, N. S. (Forthcoming). Critical ethnographic respect: Womens' narratives, material conditions, and emergency contraception in India. Anthropology and Medicine.
Appleton, N. S. (2019). "Get back to life": Contradictions in/of emergency contraceptive advertisements in contemporary India. Economic and Political Weekly. 45, 35-42.
Appleton, N. S. (2018). Ethnographic frontiers: Of things, places, and animals (thematic review). SITES: A Journal of Social Anthropology and Cultural Studies. 15, 242-259.
Appleton, N. S. (2017). Feminist commons and techno-scientific Futures. Commoning Ethnography. (1-10) v. 1, n. 1. doi:10.26686/ce.v1i1.4120
Appleton, N. S. & Bharadwaj, A. (2017). Bio-crossing heterotopia: Revisiting contemporary stem cell research and therapy in India. In A. Bharadwaj (Ed.), Global Perspectives on Stem Cell Technologies. (pp. 195-214). Basingstoke: Palgrave MacMillan. doi:10.1007/978-3-319-63787-7_9
Appleton, N. S. & Bharadwaj, A. (2017). On the everyday ethics of stem cell therapies in India. In R. M. Shaw (Ed.), Bioethics Beyond Altruism : Donating and Transforming Human Biological Materials. (pp. 89-112). Basingstoke: Palgrave Macmillan. doi:10.1007/978-3-319-55532-4
Appleton, N. S. (2016-2017). Unsettling the (presumed) settled: Contents and discontents of contraception in Aotearoa New Zealand. Health, Culture and Society, 9, 90-96. doi:10.5195/hcs.2017.243
Sheoran, N. (2016). Stem cell terrains in India: An anthropologist explores. Indian Journal of Stem Cell Therapy, 2, 17-20.
Sheoran, N. (2015). 'Stratified contraception:' Emergency contraceptive pills and women's differential experiences in contemporary India. Medical Anthropology: Cross-Cultural Studies in Health and Illness, 34, 243-258, doi:10.1080/01459740.2014.922081
Sheoran, N., Deomanpo, D., & Van Hollen, C. (2015). Extending theory, rupturing boundaries: reproduction, health, and medicine beyond north-south binaries. Medical Anthropology: Cross-Cultural Studies in Health and Illness, 34, 185-191, doi:10.1080/01459740.2014.981263
Sheoran, N. (2012). Once an insider, always an outsider: (re)Negotiating boundaries when researchers return "home." for research. Anthropology News, 53.
Sheoran, N. (2011) Reading the i-pill advertisement: The pleasures and pressures of contemporary contraceptive advertising in India. In R. Chopra & R. Gajjala (Eds.), Global media, Culture, and Identity (pp 85-99). New York, NY: Routledge.
Online Publications and Podcasts
Engagement
Twitter - @nayantarapple
Read more