Mātauranga Māori
Mātauranga Māori is a term that refers to a body of knowledge that arrived here from Polynesia by the ancestors of the Māori and developed here in Aotearoa.
The arrival of the colonizers to Aotearoa and their subsequent settlement in Aotearoa disrupted, halted growth and in many cases, caused deletion of bodies of knowledge within mātauranga Māori. Māori knowledge and language has been side-lined from the education systems and attempts to remove its existence were near successful.
At the Centre for Science in Society researchers are contributing to the revitalisation of mātauranga Māori, creating projects and programmes that work at the interface between "western" science and mātauranga Māori, to bring back ancient ancestral knowledge. Pauline Harris, from Rongomaiwahine, Ngāti Rakaipaka and Ngāti Kahungunu, is working at this interface. Her particular interests lay in two main, but interconnected areas, astronomy and traditional calendar systems. She says that the interface can enrich and enhance both knowledge systems and is an area with great potential.
Pauline Harris's research into Māori astronomy has been in collaboration with a group she chairs, the Society for Māori Astronomy Research and Traditions - (SMART). This collaboration has seen the successful bid for two Marsden projects. Dr Harris is the principal investigator on Ngā Takahuringā ō te ao: The effect of climate change on traditional Māori calendars. Te Mauria Whiritoi is a joint project with Waikato University and the University of Hawaii investigating Māori and Hawaiian Astronomy examining Māori beliefs, practices and observations in relation to astronomy, ecology and ritual.
In addition, Centre for Science in Society staff deliver mātauranga Māori outreach programmes, including to hard to reach rural communities. These programmes have helped to increase access and visibility of Māori/Pacific science, for example through Tūhono i te Ao in collaboration with Te Rōpū Āwhina and te reo Māori dedicated programmes such as the SMART Planetarium Dome Project. These programmes, designed to inspire youth into astronomy and science, have to date reached more than 10,000 Māori and Pacific youth.
You can find some useful information here and links here to our latest efforts:
For more information, please contact: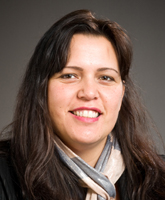 Senior Lecturer
Centre for Science in Society