Clinical Research
This page is no longer used. If you are not redirected automatically, follow the
link to the new page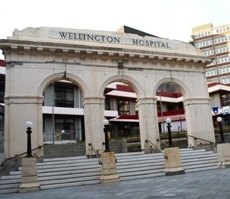 Postgraduate Diploma in Clinical Research
Victoria University in partnership with Capital and Coast Health have established a Postgraduate Diploma in Clinical Research (PGDipClinRes). The Diploma delivers the high-level clinical research skills essential to conducting clinical research.
This qualification is ideally suited to medical graduates at all levels of experience who would like to undertake clinical research, but don't know where to start; are put off by the complexities of the processes; or simply need to up skill around research methodology. It would be particularly well suited to basic or advanced trainees who are interested in adding an academic research component to their training. It is also well suited nurses and other heath based professionals who are already working in research or wanting to make this step.
The PGDipClinRes is taught mostly online by clinicians from Capital & Coast District Health Board (CCDHB), the Medical Research Institute of New Zealand (MRINZ) and Victoria University who are involved in clinical research, with other selected tutors from around New Zealand with specific areas of expertise.
The Diploma consists of six compulsory courses totalling 120 points. New intakes each year commence in Trimester One i.e. 5th March. The programme is best suited to part time study over two years and is equivalent to about 1200 student workload hours.
Graduates of the programme will
have current knowledge of key issues in clinical research and evaluate literature critically
understand qualitative and quantitative methods used in clinical research
demonstrate a working knowledge of the consultation process and its cultural and ethical concerns
present research findings in both oral and written format
understand the requirements to successfully undertake clinical research, including clinical trials
develop a fully formed application for a clinical research grant with accompanying ethics approval.
The programme involves a combination of occasional face-to-face weekend seminars but predominantly distance learning online and by tele-conferencing. Teleconferencing forums are normally held on a weeknight, usually 5.30pm–7pm during the University trimester.
For each course (CLNR 401–405), there is a requirement to attend a two-day weekend seminar at Victoria University. Dates available on enquiry. The focus is very practical.
Assessment of the course includes formal reports combined with presentations and/or essays. There is no formal examination.
International students
It is possible for international students to enrol; however, it should be pointed out that:
This course is only available part-time;
There is a requirement to attend a weekend seminar in Wellington once a semester (twice a year);
There is a requirement to participate in regular telephone conferences (up to eight per semester);
All of the above will be at your own expense, including international student fees.
Course requirements
Fees
Course fees will be between ($2157 and $2478 NZD), and cover tuition fees, student service levy and Students' Association fee.
Scholarships and Awards
There may be scholarships available for students if appropriate criteria are met. Professor John Miller is a senior academic of Victoria University, who is committed to fostering clinical research in its broadest context. He has generously put forward an amount to be given to the person with the highest aggregate marks across the whole diploma. The award is made once a year at the end of the CLNR 580 course—see the Scholarships website for more information.
Master of Clinical Research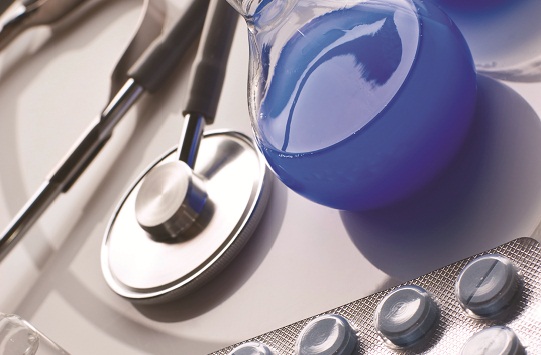 The Master of Clinical Research (MClinRes) is ideal for students who have completed the PGDipClinRes (or equivalent course of study) and who wish to continue with their study. Some applicants with significant and relevant clinical research experience may be permitted to gain direct entry to the MClinRes without completing the Diploma. A typical thesis will include a detailed literature search around the proposed study topic, a detailing of the methods proposed, and some pilot results data. A proportion of candidates may wish to follow the Master's degree with a PhD in Clinical Research, also offered at Victoria.
This Master's programme is offered as a one year full-time (or three years part-time) thesis-only degree.
Students may undertake their study at an approved site other than Victoria and candidates are required to complete an application form which details their proposed project and a recommendation for a local supervisor together with their CV. Application forms can be obtained from the course administrator Sandra Taylor. Once the applications is received and approved, Victoria University will nominate a member of the academic staff as a co-supervisor; to provide general guidance and specific advice regarding university regulations and processes.
Course requirements
CLNR 591 – Thesis in Clinical Research
Fees
CLNR 591 – $8,004.00 NZD
Entry requirements
All students must apply to be accepted by the Programme Director.
Those entering the PGDipClinRes will need to have completed a relevant degree in health, medicine, neuroscience, psychology, biomedical science or biostatistics or equivalent (typically with a B+ average in relevant subjects) or demonstrate extensive relevant experience in the field.
The Master's programme is by thesis only and requires completion of the PGDipClinRes or equivalent. Students with extensive relevant experience directly relevant to the area of their proposed thesis study may also be considered.
Further information
Administrator
School of Biological Sciences

TTR 206, Te Toki A Rata, Gate 7, Kelburn Parade