2014
Identify animals - Beta
14 November 2014
Help us identify invasive mammals threatening New Zealand wildlife.
Invasive animals (such as possums and rats) pose a major threat to our unique wildlife. Do you know which animals live around Wellington city? Can you distinguish between a possum and a cat? Try testing your skills—you might be surprised. Every image you tag will help us to better understand the relationships between New Zealand invasive mammals and native species. You can access the Identify Animals website here.
For more information, please contact Victor Anto on Victor.Anton@vuw.ac.nz
Ecology & Evolution seminar series 2014-13
Phil Sirvid presents The Taxonomy, Biogeography and Phylogeny of the New Zealand Thomisidae
Date: 23 May 2014 Time: 12.00 pm
Venue: HMLT001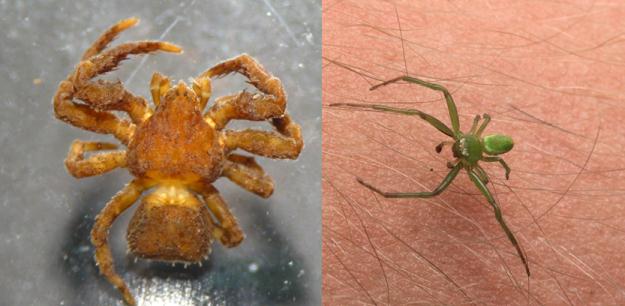 The New Zealand Thomisidae (crab spiders) are represented in New Zealand by two subfamilies (Stephanopinae and Thomisinae) and were used as a model group to test two competing theories on the origins of the New Zealand spider fauna. The New Zealand thomisids are also given their first full taxonomic revision. The two origin models essentially represent species radiations following recent dispersal or ancient vicariance events. Modern distribution data suggested that the stephanopines are poor dispersers and may provide evidence demonstrating a long period of separation from Australia; while in contrast, thomisines are known to be excellent dispersers. Maximum Likelihood and Bayesian analyses of cytochrome c suboxidase subunit I (COI), 28S ribosomal RNA (28S), histone H3 (H3), NADH dehyrogenase 1 (ND1) data and a combined genetic dataset was undertaken. Overall, this study indicates that New Zealand thomisids split from their Australian relatives some 5-6 million years ago and taken in concert with the recent establishment of two Australian stephanopine species, it appears that dispersal to New Zealand by Australian colonists and subsequent radiation into endemic New Zealand forms is a plausible explanation for the current state of the fauna. Genetic and morphological data are mutually supporting and have helped inform the first taxonomic revision ever undertaken for this family in New Zealand.
For more information, please contact Balam Jimenez on Balam.Jinenez@vuw.ac.nz
Rare whitebait found in city stream
5 February 2014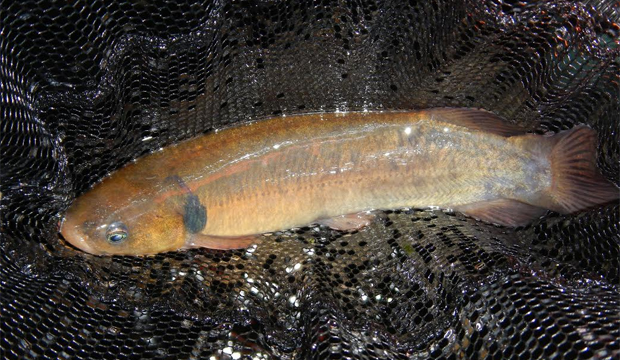 A rare species of whitebait has been found during a survey of streams in Porirua's Bothamley Park.
Victoria University ecologist Frances Forsyth said shortjaw kokopu was a rare find in the Wellington region, especially in an urban stream.
"Shortjaw kokopu is the rarest of the five whitebait species, usually found as only as solitary fish or in low numbers at any given site," she said.
"The other whitebait species are inanga, banded kokopu, giant kokopu and koaro."
Because the shortjaw kokopu is so rarely seen, little is known about its life history. The only other recorded sighting was in Wellington's Kaiwharawhara Stream in 2004.
"It is heartening to make this find and to note that there are also populations of a number of other native fish species in streams throughout the park," Forsyth said.
Porirua City Council leisure assets and services manager Jonathan Gulland said the find was a reminder to residents "that the only thing that should go down stormwater drains in the street and on their property is rainwater".
All stormwater drains feed into the city's streams and out to Porirua Harbour so contaminants like paint, car-wash suds and dirt should never be washed or poured in to drains, he said.
The council used ecological contractors, Wildland Consultants Ltd, to survey the native fish living in Bothamley Park streams to identify fish-passage barriers as part of the park's restoration.
"The discovery of a rare native fish in the park is exciting and shows the benefits of protecting streams and their margins," Gulland said.
This story and image is taken from Fairfax Media - 29 January 2014