Social Policy
Get to know our Social Policy students and gain an insight into their research.
Nabilah Husna
MA Candidate in Social Policy
Supervisor: Carol Harrington
Structural violence against Malay/Muslim victims of domestic violence in Singapore
Contact: nabilahhusna.binteabdulrahman@vuw.ac.nz
Past students
Wayhu Adiningtyas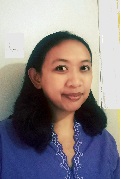 I completed a MA in Social Social Policy.
Thesis title: The Relative Autonomy of the State in Social Policy Development: Case of Indonesia Government's Policy on Minimum Wage towards Labor Movement from the Old Order to the Reform Era.
My research examined the reasons why the state endeavors neutrality or manages its autonomy, in the social policy development context. There is a basic assumption that is in the democratic society, the decision making is not concentrated in the ruling class because the state has the interest to cohere the groups and factions. In relation to that, the minimum wage decision making in Indonesia was selected as the case study of my research. Based on studies, the minimum wage policy has had a significant impact on the citizen welfare, although wage minimum policy was more intended to protect the labour market than for the labour well-being. My research explored the process of wage minimum decision making in each regime, and investigated the relation among the stakeholders, i.e. government, labors and industrialists. I researched archival works, and organised interviews to collect data and information.
Catriana Mulholland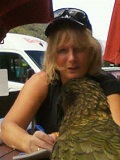 I completed a PhD in Social Policy.
Thesis title: Conversations from the Coalface: Positive Asymmetry and the Culture of Silence Surrounding the Pike River Mine (2010) Disaster.
My research analysed the positive asymmetry and culture of silence that surrounded the Pike River Mine (2010) Disaster. I mapped the findings of the Royal Commission of Inquiry alongside voices of the affected Greymouth Community; examining models of accident causation and some of the clouding, eclipsing and recasting practices that exist[ed] at cognitive, cultural and systemic levels; I hope that my research helps with forecasting and averting future workplace tragedy in Aotearoa/ New Zealand.
Contact: mulhollandcatriana@gmail.com