SACS lecturer wins VUWSA Lecturer of the Year
SACS lecturer Tarapuhi Vaeau of the Cultural Anthropology Programme won the VUWSA Lecturer of the Year award.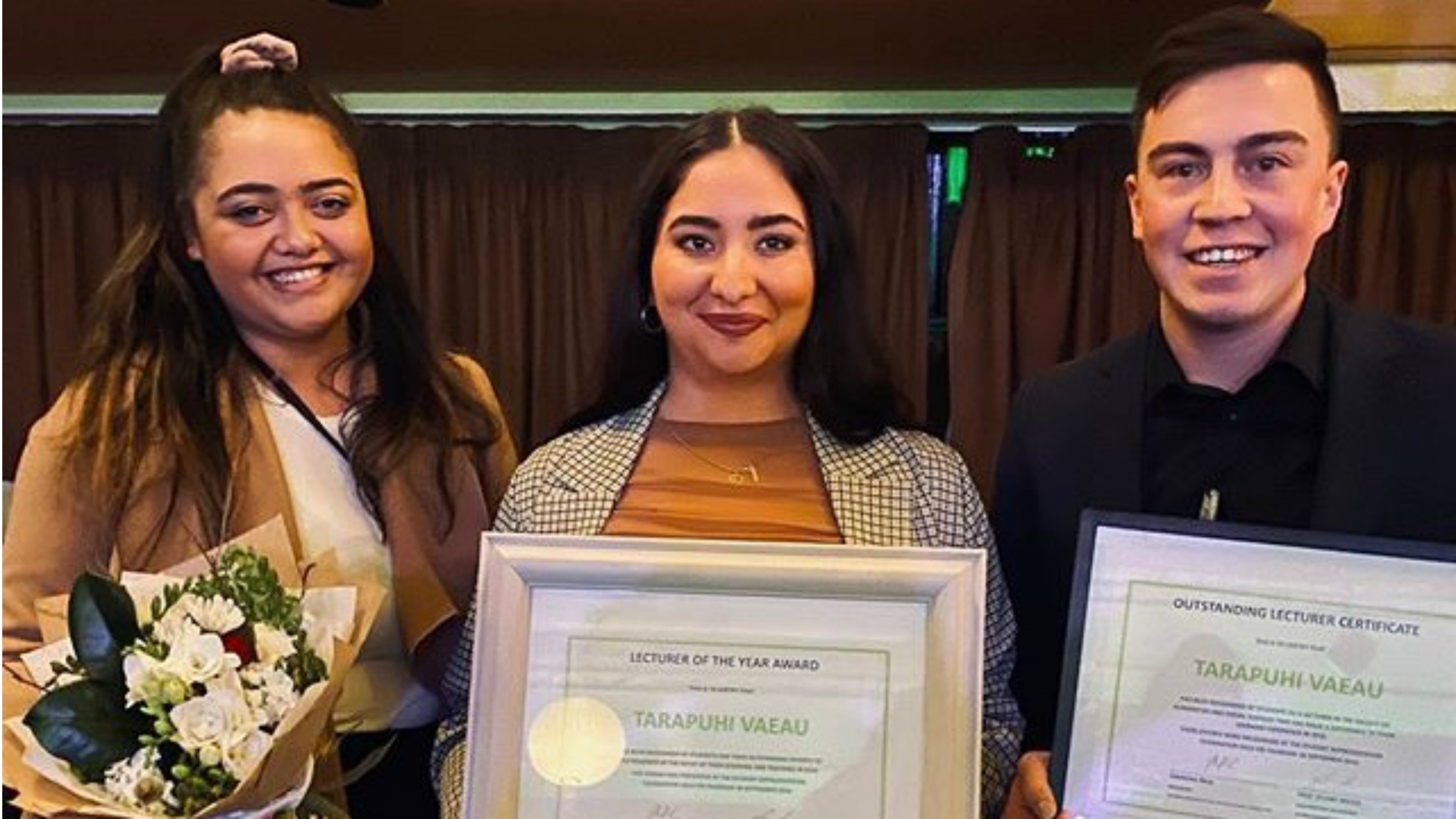 Tarapuhi also won another award for for being an outstanding lecturer at the Victoria University Celebration. This is a huge achievement!
Each year VUWSA (Victoria University of Wellington Students Association) hosts a Student Rep Celebration where they recognise students such as class reps, faculty delegates or other individuals and lecturers who have made outstanding contributions to the student experience at Victoria.
There was a nomination period where students could nominate their lecturer or class rep or for an award if they felt they had been particularly awesome during the year. The nomination process also included a section where the students gave examples to support their nomination.
A panel then reviewed the nominations to select a "Best Lecturer" (one per faculty) and then from those one singular "Lecturer of the Year" who was felt really stood out and truly made an outstanding contribution to our students experience here at university.
From the nominations and comments it was very clear that Tarapuhi dedicated a lot of time to her students. She was noted for her empathy, ability to push past rigid academic walls and for exploring new ways for knowledge to be created and conveyed.
The nominations clearly showed that Tarapuhi as a lecturer went above and beyond her duties and inspired all her students particularly the Māori and Pacifica students here at Victoria.
Well done Tarapuhi!