Hedwig Eisenbarth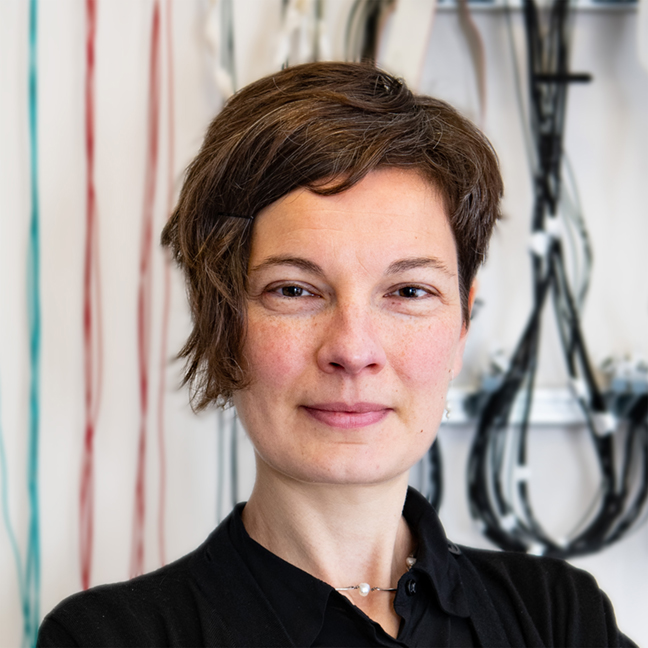 Senior Lecturer in Forensic Psychology
School of Psychology · AFCRINLAB

EA 508, Easterfield Building, Gate 3, Kelburn Parade
Teaching in 2020
as Coordinator and Lecturer

as Coordinator and Lecturer

as Lecturer

as Lecturer
Qualifications
PhD University of Wurzburg (Germany)
CBT therapist University of Wurzburg (Germany)
Research lab
Affective and Criminal Neuroscience Lab
Research interests
My Affective and Criminal Neuroscience Lab (afcrinLab) investigates neurobiological and behavioural correlates of emotion in every-day and antisocial contexts. You can find my publications on ResearchGate and googlescholar, and can follow me on twitter.
Our lab investigates how we process emotional cues and how this processing influences interpersonal behaviour. In order to understand such processes we use psychophysiological methods such as EEG, heart rate of skin conductance, eye tracking and behavioural tasks involving emotional stimuli that can be static pictures or videos or scenarios. We aim to understand theses processes in every-day life but also in the criminal context, thus in individuals who are involved in antisocial or criminal activities.
One interesting personality traits that has been linked with altered emotion processing is the psychopathic personality. Investigating how psychopathic traits are related to altered emotion processing and the one hand, and to specific interpersonal behaviour on the other side should help to understand their behaviour and pathways of emotional responding more generally. Additionally, we investigate how criminal behaviour and their correlates differ between individuals of different gender as well as how those factors develop across the lifespan.
If you want to get in touch, to ask about the research, potential upcoming projects to work on or to give feedback, you can use this web form.
Publications
You can find my publications here.
Teaching in 2020
as Coordinator and Lecturer

as Coordinator and Lecturer

as Lecturer

as Lecturer