Zefi Keritina
For Zefi from the Solomon Islands, the challenge of postgraduate study has been a welcome one, helped along with the support of her friends and colleagues.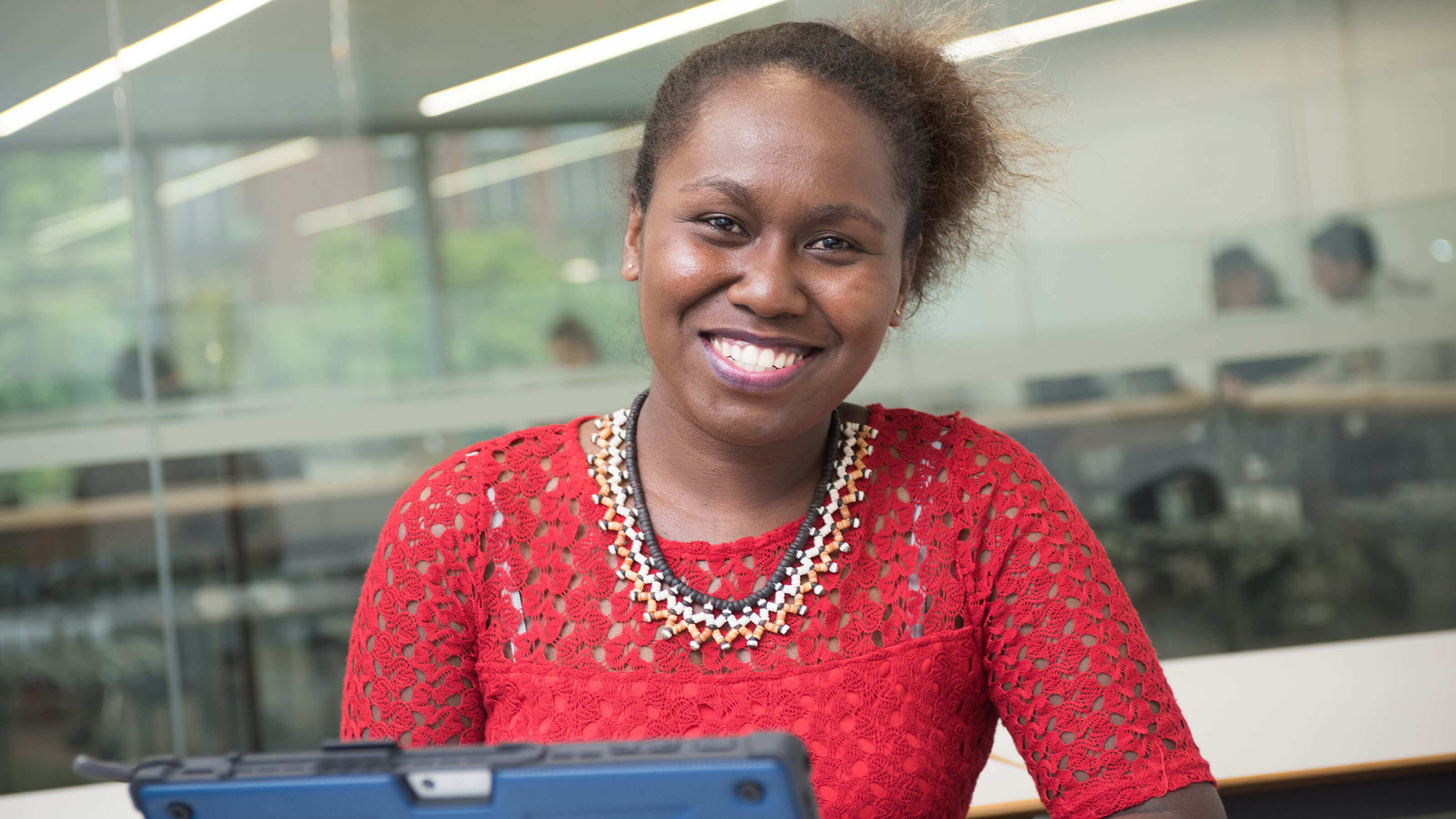 Degree: Master of Accounting
Pasifika heritage: Solomon Islands
"Trying to get a grasp on accounting concepts has sometimes been difficult. It often requires extra hours and effort. I've networked with people who have lots of experience in the accounting and related fields and have learnt so much from them. Sometimes hearing an explanation from someone else in plain language is what it takes for me to understand."
"The practical applications we get in class, allow us to see what the theories look like in real life. For example, in a finance paper, we'll walk through the decision-making process for investments."
Zefi is a member of the Melanesian Students' Association, which has enabled her to become involved with the University's Pasifika community. But she says she particularly enjoys the wider cultural diversity of Victoria University of Wellington.
"You get to learn so much about people from other parts of the world and share experiences and stories together."
With half of her Master's degree behind her, Zefi is looking to make the most of her time left in New Zealand before returning to the Solomons.
"It's so beautiful here, I never get tired of it. The great thing about Wellington is that there's so much to see and do. I really enjoy tramping around the hills with my friends."
When she completes her Master's, Zefi hopes to become a chartered accountant and practice in the Solomon Islands.
Zefi encourages people thinking about postgraduate study to try it.
"People say it's hard, but nothing is hard if you have focus. The best thing to do is make networks so when you find it difficult you've got people to help you flesh out thoughts and ideas."