Professor Samantha Owens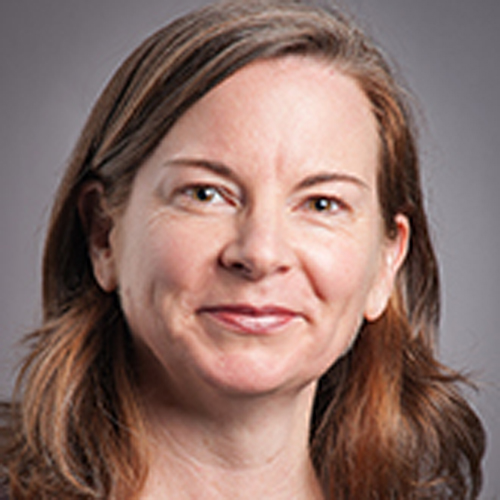 Deputy Dean, Faculty of Graduate Research
Wellington Faculty of Graduate Research

FT92 104, 92 Fairlie Terrace
Teaching in 2020
as Coordinator and Lecturer

as Coordinator and Lecturer

as Coordinator and Lecturer

as Coordinator and Lecturer
Qualifications
BMus (Hons), PhD Victoria, LTCL, FAHA
Roles
Professor of Musicology
Deputy Dean – Faculty of Graduate Research
Profile
Samantha Owens is Professor of Musicology at the New Zealand School of Music, where she teaches papers on European music of the seventeenth and eighteenth centuries and on the history of music in New Zealand, 1850–1950. Having grown up in Christchurch, Samantha subsequently graduated from Victoria University of Wellington with degrees in oboe performance and musicology. Prior to joining Victoria University of Wellington in 2015, she spent fourteen years in Brisbane at the University of Queensland.
In 2012, Samantha was elected a Fellow of the Australian Academy of the Humanities, and has also held visiting fellowships at the Herzog August Bibliothek in Wolfenbüttel, Germany (2004); Clare Hall, University of Cambridge (2007–2008); and (as an Alexander von Humboldt Foundation Research Fellow) at the Institut für Musik, Martin-Luther-Universität Halle-Wittenberg (2009–2010) and the Bach-Archiv in Leipzig, Germany (2018). In 2011–2017, she was an Associate and (from 2015) International Investigator with the Australian Research Council's Centre of Excellence for the History of Emotions: Europe 1100–1800.
Research
Samantha's research centres on historical performance practices and performance cultures, particularly early modern German court music, the musical life of early eighteenth-century Dublin, and the reception of German music and musicians in New Zealand and Australia, 1850–1950 (including itinerant 'German bands'). Her monograph, The Well-Travelled Musician: John Sigismond Cousser and Musical Exchange in Baroque Europe (Boydell Press, 2017), was funded by an Australian Research Council Discovery Project grant (2013–2015).
Postgraduate Students
Melissa (Mel) Cross, 'Bread and Other People's Orchards: Alfred Hill's Māori Song Collection, His Informants, and Their Descendants' (current PhD)
Kathleen (Kate) Gerrard, 'Méléagre et Atalante: tragédie mise en musique (Bibliothèque nationale de France, X-105)' (current PhD)
Corrina Connor, 'Performing Masculinity in Johann Strauss's Die Fledermaus' (PhD, completed 2019)
Dianne Halliday, '"Moonlight and Roses", and Other Things They Played: Organ Recitals in New Zealand, 1870–1920' (DMA, completed 2018)
Kristina Zuelicke, 'The Impermanence of Obsolescence: Performance Practice Challenges in Works Written for Revival Harpsichord' (DMA, completed 2017)
Recent publications
Books
Denis Collins, Kerry Murphy and Samantha Owens (editors). J. S. Bach in Australia: Studies in Reception and Performance (Melbourne: Lyrebird Press, 2018) 266 pp. ISBN 978-0-7340-3790-9
Samantha Owens. The Well-Travelled Musician: John Sigismond Cousser and Musical Exchange in Baroque Europe (Woodbridge, Suffolk: Boydell Press, 2017). 403 pp. ISBN 978-1-78327-234-1
Michael Brown and Samantha Owens (editors). Searches for Tradition: Essays on New Zealand Music, Past & Present (Wellington: Victoria University Press, 2017) 294 pp. ISBN 978-1-77656-177-3
Samantha Owens, Barbara M. Reul and Janice B. Stockigt (editors). Music at German Courts, 1715–60: Changing Artistic Priorities (Woodbridge, Suffolk: Boydell Press, 2015). 504 pp. ISBN 978-1-78327-058-3 (paperback); 978-1-84383-598-1 (hardback, 2011)
Other publications
Samantha Owens, '"A Gothic Cathedral in Music": The Reception of Australian Performances of Bach's B-Minor Mass in the 1920s', in J. S. Bach in Australia: Studies in Reception and Performance, ed. Denis Collins, Kerry Murphy and Samantha Owens (Melbourne: Lyrebird Press, 2018), pp. 101–116
Samantha Owens. 'The Music Collection of Johann (Ján) Kusser (1626–1695): A Hungarian Émigré in Seventeenth-Century Stuttgart', Musicologica Brunensia 53/2 (2018): 61–85 (Link to paper)
Samantha Owens. '"Schott aus Hamburg mit seinen Leuthen": Verbindungen zwischen den öffentlichen Opernhäusern in Braunschweig und Hamburg (1690–1738)', in Telemann im urbanen Milieu der Aufklärung, Musik-Konzepte Sonderband, ed. Ulrich Tadday (Munich: et+k, 2017), pp. 41–52
Samantha Owens. 'London, Leipzig or Local? ­– German Musical Influence and the Establishment of a New Zealand Conservatorium of Music, 1906–1908', in Searches for Tradition: Essays on New Zealand Music, Past & Present, ed. Michael Brown and Samantha Owens (Wellington: Victoria University Press, 2017), pp. 46–58
Samantha Owens. '"Er kan zum Muster dienen": Kapellmeister Johann Sigismund Kusser and the Performance Materials for the Opera Adonis', in Transformationen und Metamorphosen. Bericht über die Symposien der Internationalen Händel-Akademie Karlsruhe 2011 bis 2013, ed. Thomas Seedorf (Laaber: Laaber-Verlag, 2017), pp. 53–69
Samantha Owens and Michael Brown (co-curators). 'An Ornament to the Town': The Band Rotunda in New Zealand. Exhibition at the Turnbull Gallery, National Library of New Zealand (Wellington), 13 March–2 June 2017, and Aratoi – Wairarapa Museum of Art & History (Masterton), 30 September–26 November 2017
Samantha Owens. '"The Above Mentioned Aliens": Rudolf Mersy's German Band in New Zealand, 1913–19', Musicology Australia 39/1 (2017): 1–14 (published online 18 July 2017, Taylor & Francis, doi:10.1080/08145857.2017.1332971)
Samantha Owens. 'Theatre and Stage', in Early Modern Emotions: An Introduction, ed. Susan Broomhall (London/New York: Routledge, 2017), pp. 228–30
Samantha Owens. '"'Unmistakeable Sauerkrauts": Local Perceptions of Itinerant German Musicians in New Zealand, 1850–1920', Nineteenth-Century Music Review (published online 6 February 2017, Cambridge University Press, doi:10.1017/S1479409817000076)
Samantha Owens. 'Music via Correspondence: A List of the Music Collection of Dresden Kreuzorganist Emanuel Benisch', Understanding Bach 11 (2016): 39–56
Samantha Owens. 'The "Hunting Song" in Eighteenth-Century England: A Copy of James Hook's "Ye Sluggards Who Murder Your Lifetime in Sleep" from the Zerbster Musikstube', in Zerbst zur Zeit Faschs – ein anhaltinischer Musenhof, ed. Bert Siegmund and Barbara M. Reul (Beeskow: Ortus Verlag, 2016), pp. 218–28
Samantha Owens. '"Serious Music": The Brisbane Reception of Grainger's Historical Chamber Music Recitals (1934)', in Grainger the Modernist, ed. Suzanne Robinson and Kay Dreyfus (Farnham, Surrey: Ashgate, 2015), pp. 181–99
Samantha Owens. '"Just as Great as Noverre": The Ballet Composer Florian Johann Deller (1729–73) and Music at the Wuerttemberg Court', in The Works of Monsieur Noverre translated from the French: Noverre, his Circle and the English 'Lettres sur la Danse', ed. Michael Burden and Jennifer Thorpe (Hillsdale, NY: Pendragon Press, 2014), pp. 21–36
Samantha Owens. '"The Greatest Choral Work that Has Ever Been Written": Wellington Performances of J. S. Bach's St Matthew Passion, 1899–1941', Understanding Bach 9 (2014): 75–86
Samantha Owens. 'Theodor Schwartzkopff and French Music at the Court of Württemberg-Stuttgart in the 1680s', Musik in Baden-Württemberg Jahrbuch 20 (2013): 31–43
Samantha Owens. 'Robert Dalley-Scarlett (1887–1959) and Handel Reception in Australia Between the World Wars', Musicology Australia 34 (2012): 165–83
Teaching in 2020
as Coordinator and Lecturer

as Coordinator and Lecturer

as Coordinator and Lecturer

as Coordinator and Lecturer