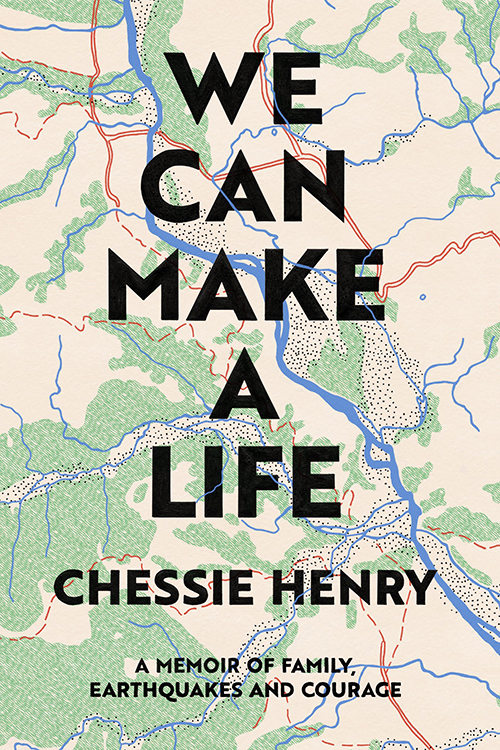 In We Can Make a Life, Chessie rebuilds her family's lives on the page, from her parents' honeymoon across Africa, to living in Tokelau as one of five children aged under 10 before returning to New Zealand, where her mother would set her heart and home in the Clarence Valley, only to see it devastated in the 2016 Kaikōura earthquake, and the family displaced.
We Can Make a Life has already attracted some favourable reviews, including one from author Elizabeth Knox who says, "Chessie Henry … has achieved something wonderful in this memoir. The patient confidence of her storytelling, her tenderness towards subjects, her feeling for place and joyous sense of being happened-on again and again by the beauty of the world and bodily happiness, make this account of the family formed and then tested by the everyday and by catastrophes, always to re-form, a compulsive and very moving read."
Written with the same love and compassion that defines Chessie's family's courage and strength, We Can Make a Life is an extraordinary memoir about the psychological cost of heroism, home, and belonging, and how a family made a life together.
Born in 1992, Chessie Henry grew up in Christchurch and Kaikōura. She completed her Master of Arts in Creative Writing from Victoria University of Wellington's International Institute of Modern Letters in 2016. We Can Make a Life is her first book.