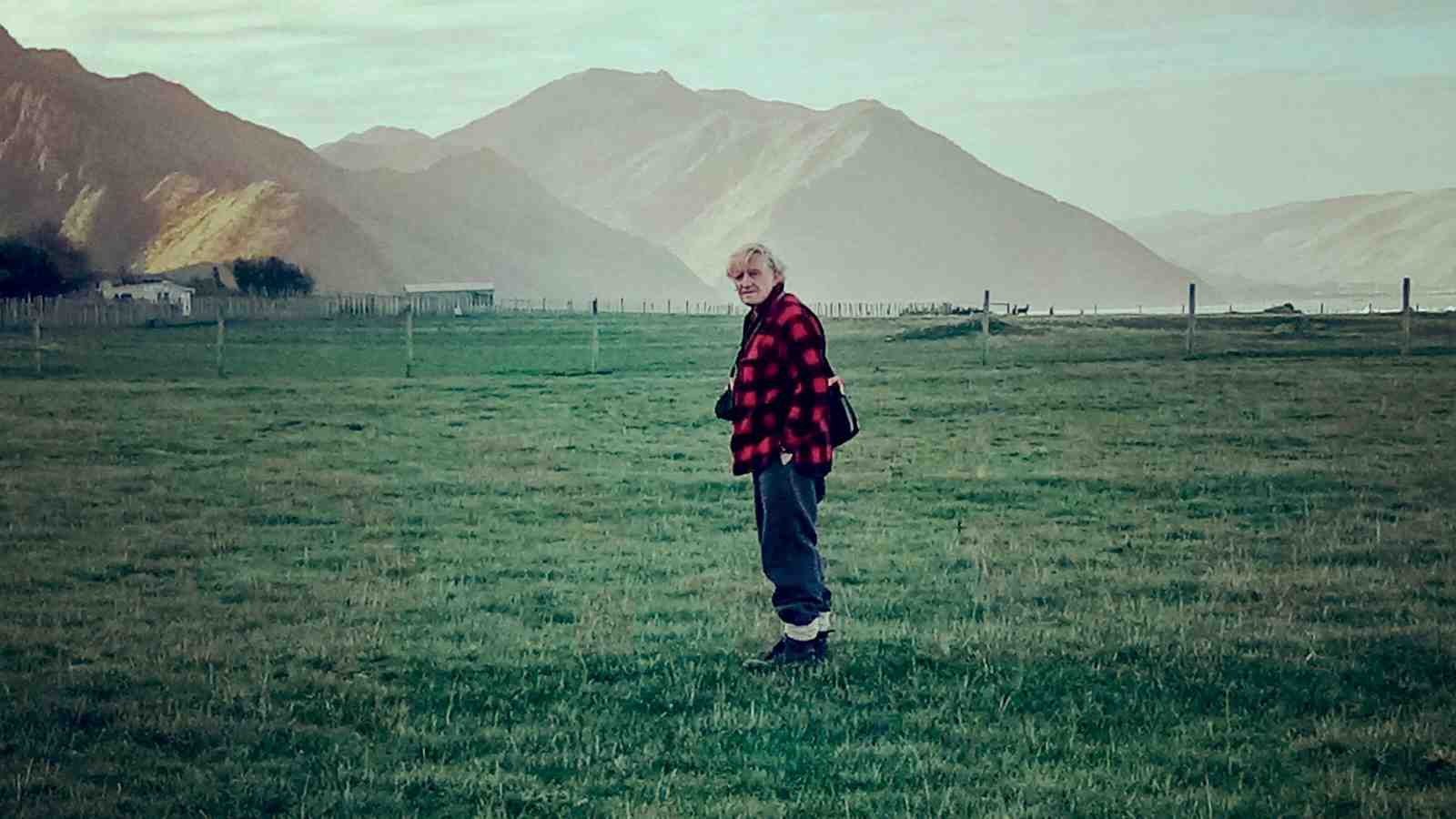 What were they for? Why was there no evidence of the soil having been dug between the rows? Would new investigation techniques change or confirm the story from archaeological work in the 1970s that concluded they resulted from growing kumara between the rows?
So when Dr Matt Ryan from Victoria received a Skinner Fund grant from the Royal Society of New Zealand to explore the stone rows to shed light on early Māori agricultural practices, Bruce was on board. The pair had worked together before on a project on the East Coast. "I was blown away by the amount of information he got from two small samples. You can tell what crops were growing, what the weeds were," says Bruce.
The rows, thought to have been formed about 600 years ago, look like long stone mounds in shallow trenches, with soil piled on top. Crops propagated on the rows would have had an extended growing season because of the concentrated warmth. One of the hypotheses they're working on is that they may have been used for growing gourds, to use for containers as well as food.
"But we just don't know," Bruce says, "and it's important we find out. It will tell us a lot about how Māori were using the area."
The project team combines different skill sets and employs the latest technological methods, including drones and ground-penetrating radar. Matt's specialty is palynology—the study of pollen. He will use filtering techniques to concentrate the pollen in the sediment and date it. It should provide more robust dating than charcoal drawn from the remains of trees, which may have been old when burnt.
They are joined by a Māori Studies student and by others from the School of Geography, Environment and Earth Sciences, each bringing unique expertise to the examination of the macrofossil and microfossil remains of the stone rows. Local Māori are interested, and Te Papa is helping with a DNA analysis of the sediment.
The team visited the site north of Cape Palliser, taking samples from the rows in a process overseen by Heritage New Zealand. "In the past we had quite coarse methods. Now, we take only very small samples, but get maximum return," Matt says.
Another mystery is that some rows are buried by sand, thought to be from a 15th or 16th century tsunami. Diatoms (algae) and novel dating techniques will help piece together the story—not just of the rows but also of the people who lived in the area. The team expects to publish findings in 2018.
"This is really going to be interesting—I just love the way it's coming together," Matt says. "We are tackling it with all we've got."
Bruce agrees. "The techniques that Matt has got to apply to this are exciting. In the past few years, the action in this university is just incredible."