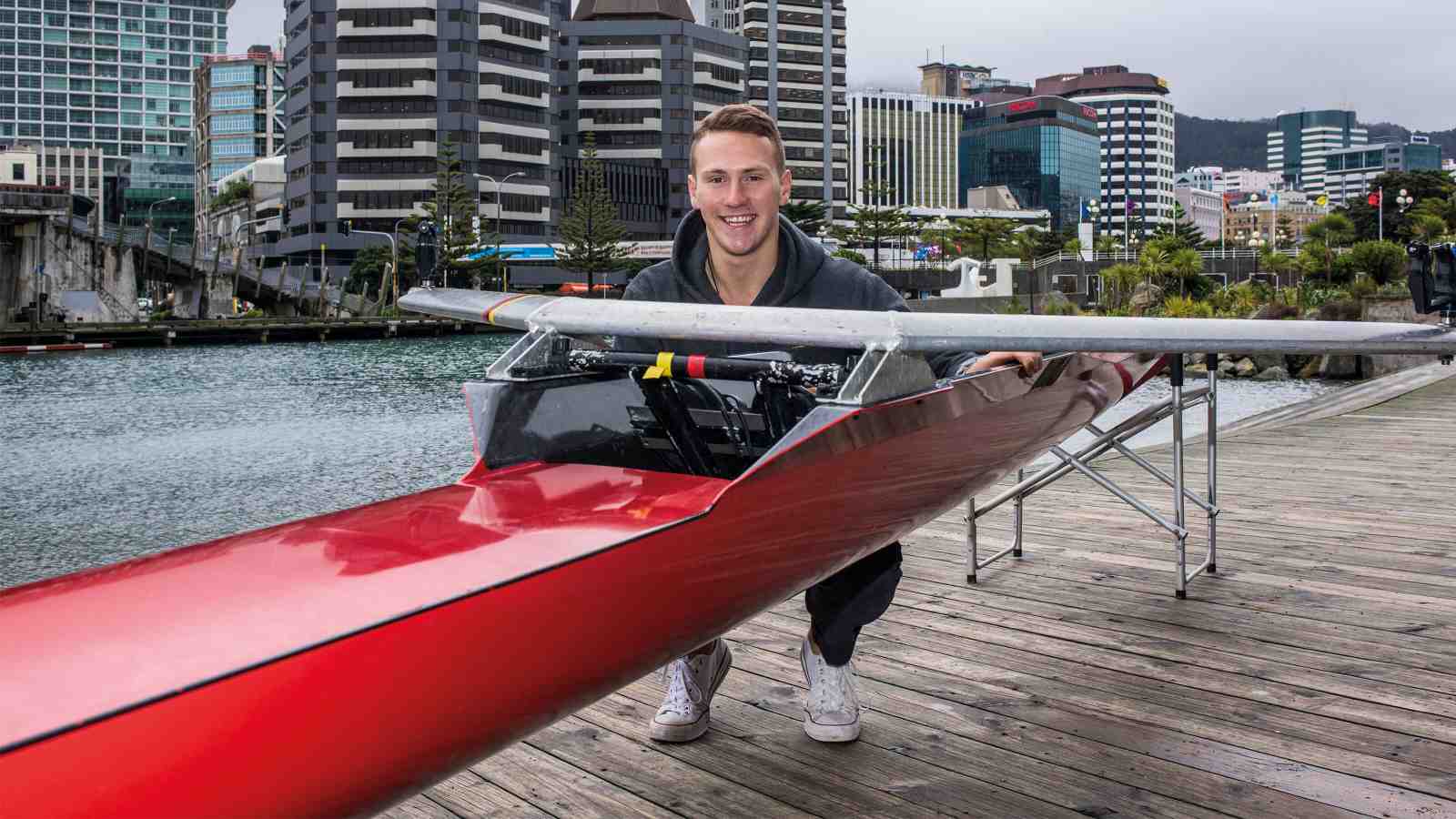 Rowing is strongly associated with university life and Victoria has produced its fair share of elite athletes over the years, including Olympians John Gibbons and Dick Joyce and New Zealand University representatives Kirsty Ferguson, Marianne Lupton, Sarah Nyberg, Michael Preston, Trevor Stade and Rees Ward. According to current club president Connor MacLeod, the Club's achievements are all the more impressive, considering the conditions the rowers have to put up with.
"Racing skiffs are narrow and made for speed, so they're extremely unstable. That means you really need flat water with no wind—so Wellington is probably one of the worst places in the country to train. On the upside, between the time spent running up Wellington's hills and time on the rowing machine, we are always one of the fittest university crews!"
There are currently about 50 members of the club, ranging from novices through to championship rowers. These members met former Victoria rowers at the anniversary celebrations, the highlight of which was an interfaculty regatta.
A regular fixture of the University rowing season, the regatta pits Victoria faculties against each other for bragging rights as to which one produces the best rowers. For the record, the Henley-style format—where two crews race each other in a knockout competition—eventually saw a composite crew made up of Law and Design alumni crowned champions.
The sport of rowing is THE sport and is an integral part of University life the world over. It has wonderful developing powers and not only does it make for quickness of eye and hand, but also for alertness and mental improvement.
"Rowing Club Notes", SMAD [precursor of Salient magazine], 12 June 1931