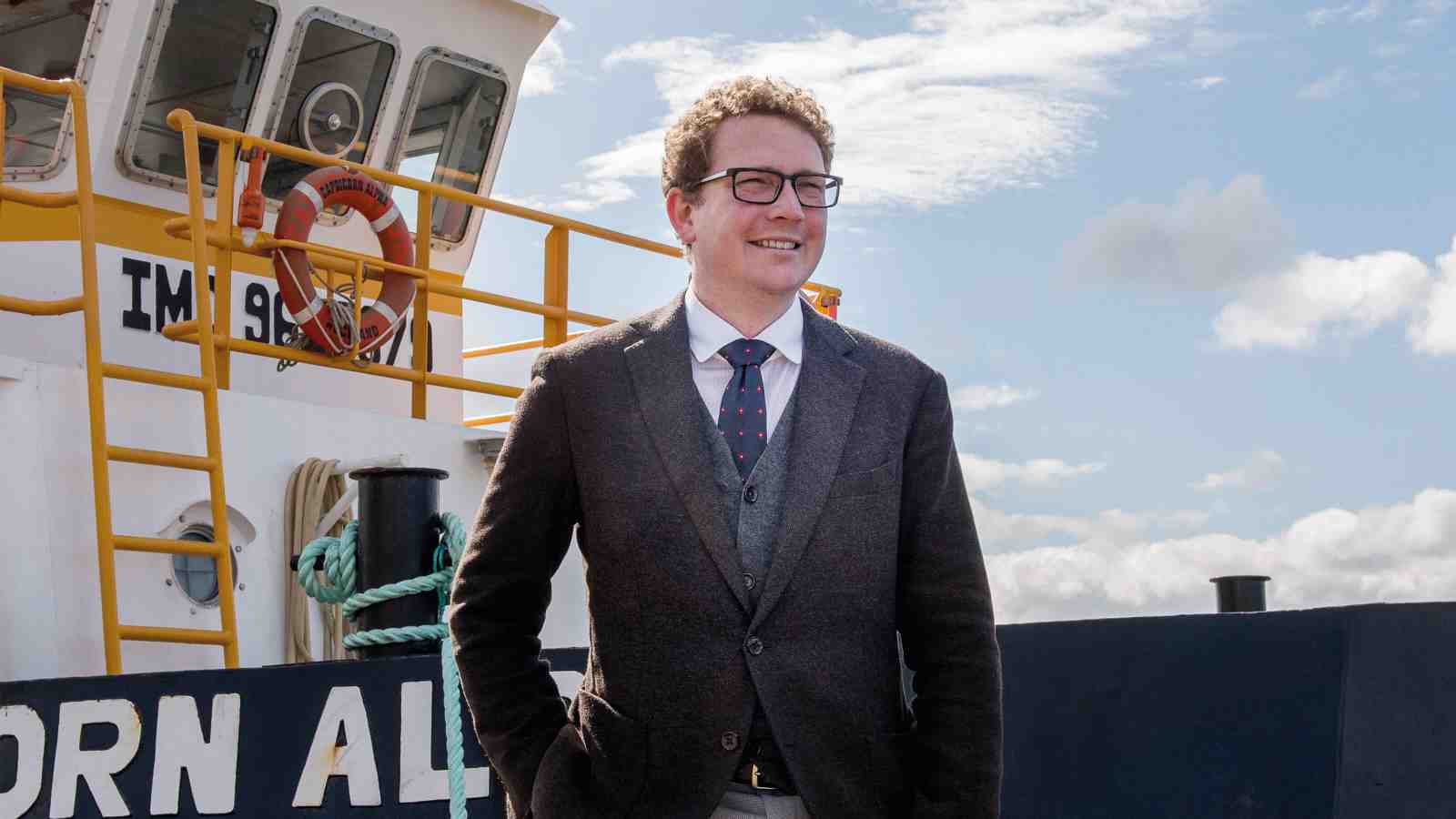 A senior lecturer in Victoria's Faculty of Law, Bevan is one of the country's leading maritime law experts and the only lecturer on the subject in New Zealand. He says the appeal lies in the intersection of international law with commercial, environmental and humanitarian issues. "I don't have any trouble convincing students that it's an interesting area of law."
Last year, Bevan published an article on New Zealand's lack of engagement with international regulations on shipping emissions and its failure to ratify Annex VI of the International Convention for the Prevention of Pollution from Ships (MARPOL).
Ratifying the convention would mean New Zealand ships have to use cleaner fuel and have more efficient engines in order to reduce harmful sulphur and nitrogen oxide emissions. "Since 1997, 88 countries have signed up. The only other OECD members who haven't ratified are Mexico, Israel and Iceland—so we're really behind," he says.
"At first, the Ministry of Transport wasn't looking at this issue—it was not on their agenda," says Bevan. After his article was published, the Ministry announced it was investigating. "I'm not saying they wouldn't have looked into it—but the media attention probably helped."
The Ministry has announced it will provide advice to the Government by April 2018 on whether New Zealand should adopt the international agreement on air pollution, and Bevan will be involved as part of its stakeholder consultation.
Bevan welcomes this announcement, and says although New Zealand is a relatively small player in the global shipping industry, burying our head in the sand is not a wise option. "Even if New Zealand doesn't do anything, we're still going to have to send ships across the world from time to time for servicing—so they will need to comply."
From Bevan's perspective, the reasons to ratify are simple. "First, there's the human health angle—shipping has been recorded as the biggest contributor to sulphur emissions in Auckland."
He says it's also a matter of principle—New Zealand should strive to be a good global citizen and promote high environmental standards.
But there's also a more strategic side to this argument, says Bevan. "There's a risk that if the international community decides we have to deal with shipping pollution by a distancebased tariff, New Zealand stands to suffer quite a lot because we're a long way away from everything. Ratifying MARPOL will give New Zealand a more credible voice in future negotiations."
Bevan will continue working with the Ministry of Transport and Maritime New Zealand to provide legal insight as they investigate the possibility of ratifying Annex VI of MARPOL.
He says Victoria's academics are uniquely placed to give expert and politically neutral advice to decision makers in Parliament, literally a stone's throw from his office. "The good thing about coming from the University is that you get to argue from a relatively impartial position. Politicians know that we're not grinding any particular axe."