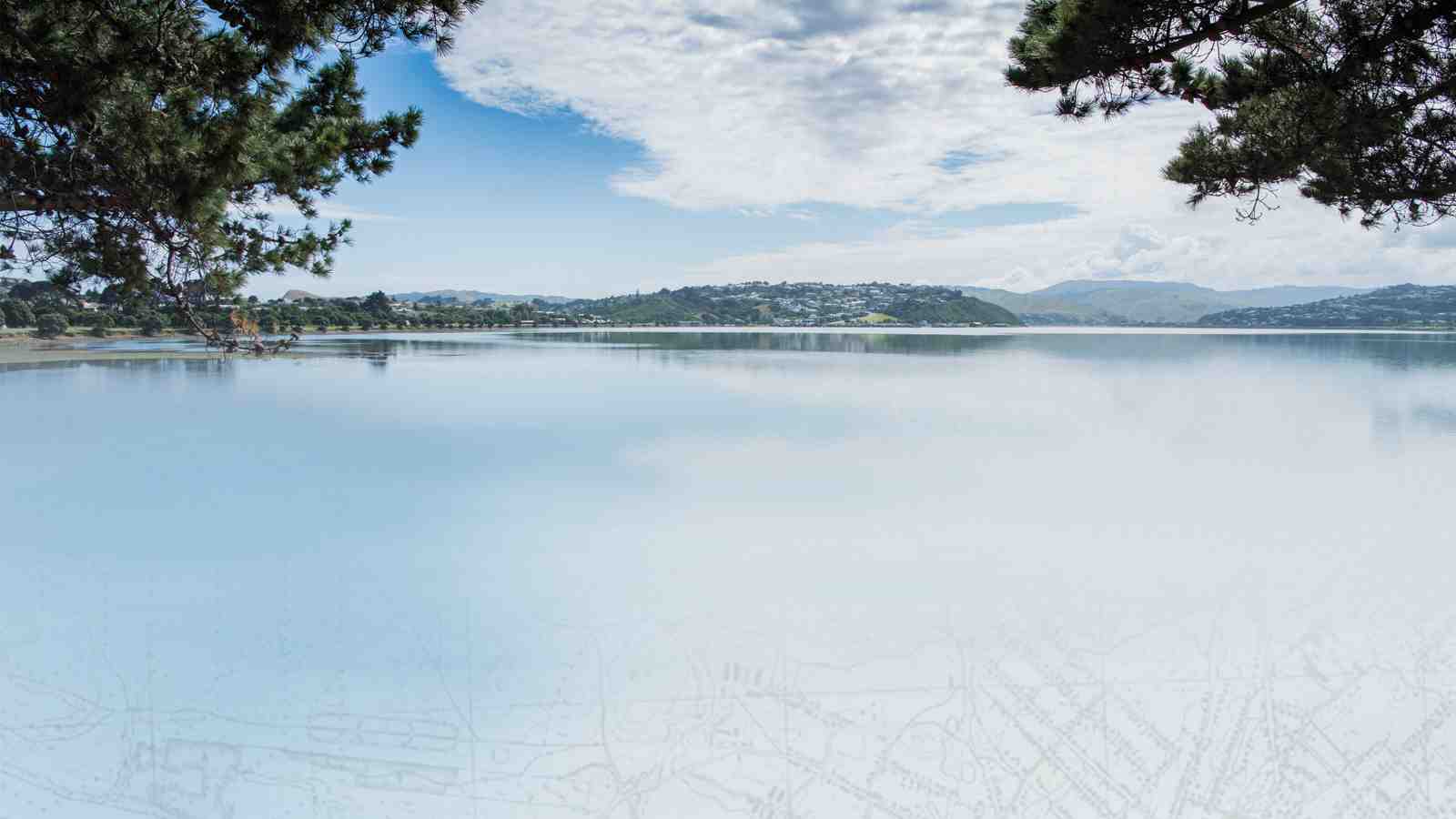 Project leader Dr Rebecca Kiddle and Dr Amanda Thomas from the School of Geography, Environment and Earth Sciences joined forces with Dr Morten Gjerde and Derek Kawiti from the School of Architecture, Dr Mike Ross and Dr Ocean Mercier from the School of Māori Studies and Bianca Elkington, Jennie Smeaton and Jasmine Arthur from Ngāti Toa to convene a competition called Imagining Decolonised Cities.
Submissions were sought that reimagined sites in Porirua reflecting the values of local Ngāti Toa iwi and the region's rich indigenous history.
The sites included the entire shoreline of the Onepoto arm of Porirua Harbour and a papakainga (housing development). Submissions could take a range of forms including artworks, plans, poetry, essays and short films.
The winners were announced earlier this year, with three teams sharing first place and receiving $3,000 each. A group of students from Te Kura Kaupapa Māori o Ngā Mokopuna in Seatoun won the under-18 category.
Although the competition is over, Amanda says it has inspired researchers at other universities in New Zealand and around the world to explore ideas of indigeneity and decolonisation in urban spaces, and has also helped to deepen New Zealanders' understanding of the urban fabric they inhabit.
"Particularly for Pākehā, it's important to realise our cities are indigenous spaces, not just abstractions where we plonked down Union Jack-shaped towns," she says.
"The project also raised a broader discussion around what decolonisation is and isn't, particularly in relation to cities. It has the potential to change the way we think about urban governance."
"We wanted to get all those different perspectives and skills because you can't solve any problem from one discipline."
Groups of students from local schools Mana College, Aotea College and Te Puna Matauranga Education Programme took part in the competition. Porirua City Council has since expressed interest in working with students to develop a young people's reference group for the Porirua District Plan, which will give them an opportunity to implement skills they developed through the project.
Morten says the project has built capacity in local young people, enabling them to appraise and interrogate the spaces in which they live. Part of the competition was a three-day workshop that involved learning about historical sites and how to use tools such as 3D modelling.
"The digital session was really helpful because they quickly became able to communicate ideas in threedimensional form," he says.
Rebecca says the interdisciplinary nature of the project allowed the team to make use of a range of skills and connections.
"The creation of space is a political act, it's not just about design—so the project involved mana whenua and academics from Te Kawa a Māui, Environmental Studies and Architecture.
"We wanted to get all those different perspectives and skills because you can't solve any problem from one discipline."
The competition concluded with a symposium at Takapūwāhia Marae in Porirua to engage members of the community in discussions on the city's future.
Rebecca says it's important to explore ways mana whenua and young people can play an active role in future urban planning.
"It's about building capacity so that people are better able to participate in the way their cities are shaped."