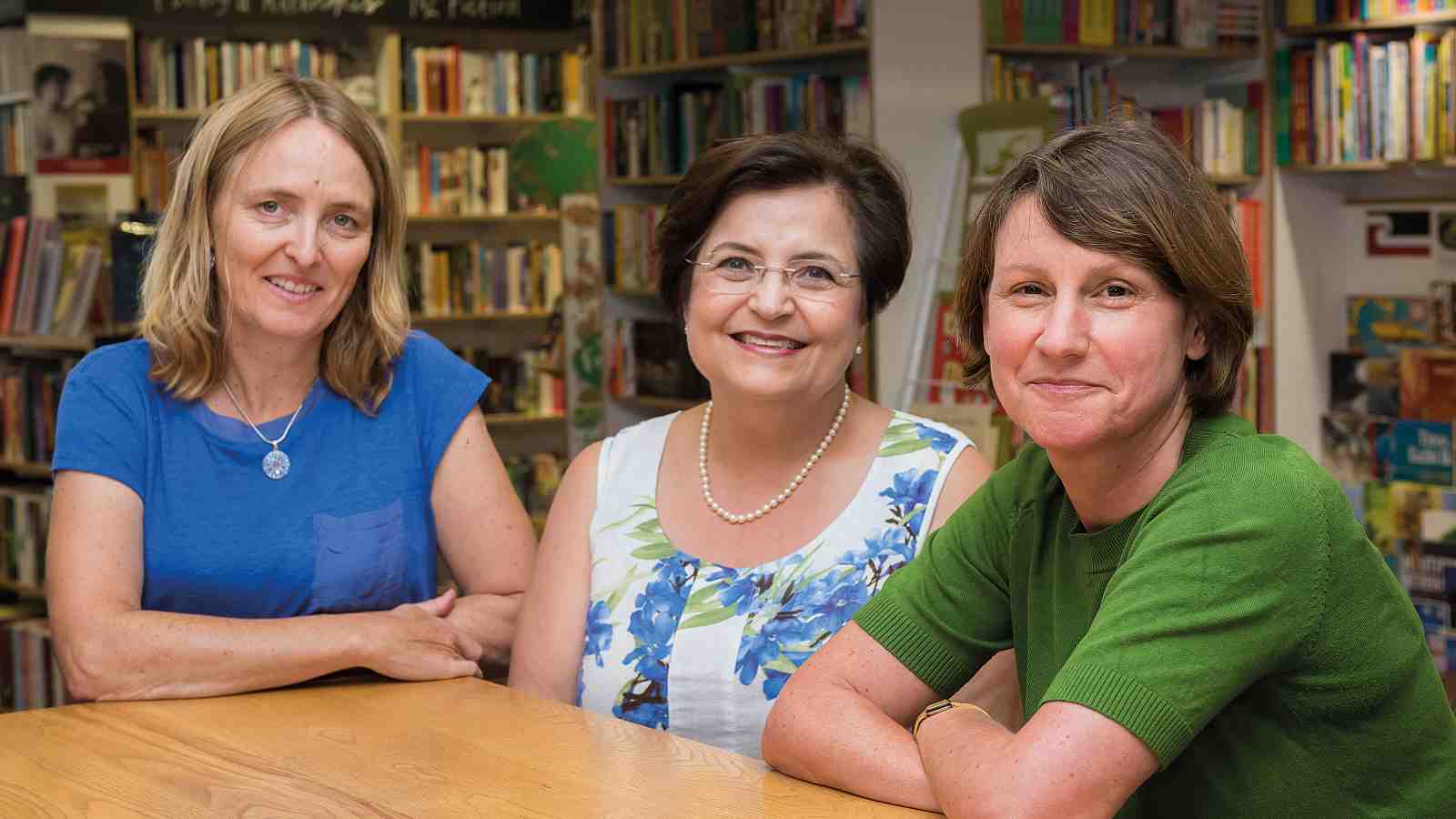 Professor Bronwyn Wood, Professor Carmen Dalli and Professor Miriam Meyerhoff
Professor Carmen Dalli from the School of Education is researching how children aged two to five years negotiate conflict to establish a sense of belonging and wellbeing in a multi-ethnic early childhood setting. Working with her are Professor Miriam Meyerhoff from the School of Linguistics and Applied Language Studies and postdoctoral fellow Dr Anna Strycharz-Banas.
Carmen will draw on video footage and discussions with teachers to understand how children deal with conflict, the way language and action are used together in conflict and how adults respond. She says that while conflict is often seen as anti-social, negotiation and problem-solving skills are essential to children's development—and understanding the cultural implications of this is equally important.
"Since we are an increasingly multiethnic society, this reality needs to be factored into our education practice much more than it has been in the past."
Miriam and Anna will provide a sociolinguistic perspective on the research, looking at the way young children use language in conflict situations, and the impact different cultural backgrounds may have on interactions. "We are working to get a sense of how children blend communication from their home languages into New Zealand settings and how they negotiate what's appropriate in terms of displays of affection and emotion. You don't want to be in a situation where people are being penalised for the cultural upbringing they've got—so teachers need to be aware of this diversity.
"These children are going to be creating the norms in regards to rights and obligations in multicultural New Zealand."
Dr Bronwyn Wood from the School of Education will examine how young people living in New Zealand's most diverse communities navigate daily encounters with 'difference', forge their citizen identities and participate in civic life.
"The broad idea of civic participation is that everyone should feel they are entitled to be involved in a democratic process," Bronwyn says. "However, with globalisation, we have young people who don't affiliate to one nation—they affiliate to many, and in different ways. As a result, some may feel they are a citizen of many nations—or a citizen of none.
"New Zealand has an eclectic mix of people and if those people aren't engaging democratically because they don't feel like citizens, then the people in power aren't representing them. It's a very big issue for democracy to ensure that voices are heard, people feel valued and that they belong.
"My biggest motivation is to understand what citizenship in our changing world means to young people, and what factors make them feel that they do or don't want to engage with civic participation." These two research projects are supported by the Royal Society of New Zealand's Marsden Fund.