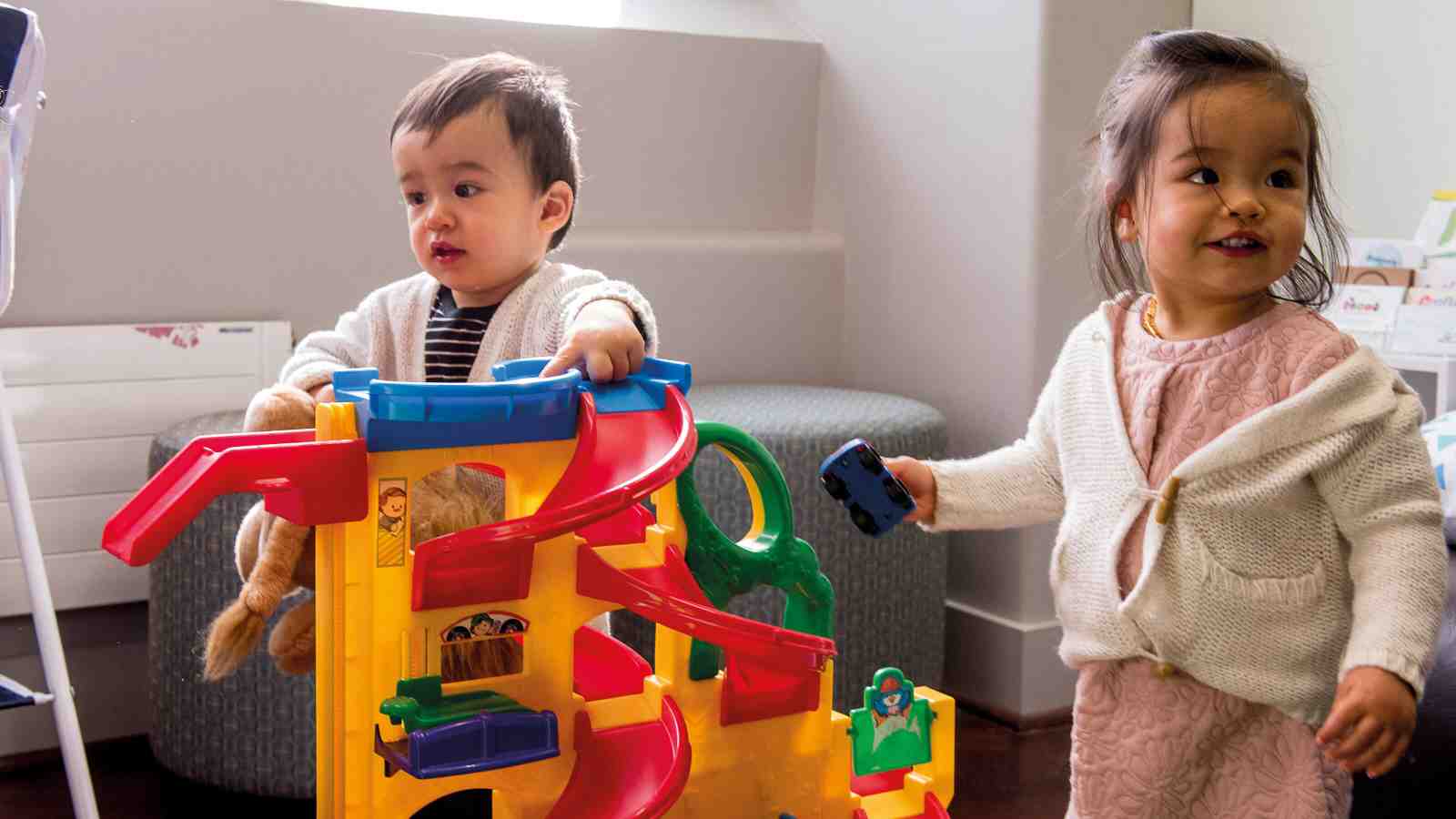 Dr Alia Martin is dedicating her career to answering questions about how babies and children think and learn. The Yale alumna moved to New Zealand and Victoria University early last year, and promptly set up the Victoria Infant and Child Cognition Lab.
"At the lab, we study children and infants' social and cognitive development—their journey from entering the world to adult mental states," says Alia.
"These basic questions of development are important for understanding how children develop new skills and ways of thinking, and how their social environment impacts their development. We want to figure out how the mind of a baby or child sees the world.
"Our findings so far show that babies and children often understand a lot more than we think they do."
Based at Victoria's Kelburn campus in the School of Psychology, Alia runs her lab with a full-time research assistant and a team of postgraduate and undergraduate students.
"Many of our current studies focus on the development of communication and how babies and young children, who are immersed in a world of words, actions and thoughts, learn how social interactions work," says Alia.
One study the team has been doing this year, funded by a Royal Society of New Zealand Marsden Fast-Start grant, is looking at how children aged three to six years use their perspective-taking skills when communicating.
"Can children put themselves into someone else's shoes to understand what that person is trying to communicate to them?" says Alia. "Can they consider that someone else might see something different than they do? As adults, we consider each other's perspectives all the time, without much effort. What are the origins and development of this ability?"
The research team invites families with babies or children to come to the University and participate in short studies that typically last only five to 15 minutes. The studies involve activities such as playing with toys or a game, watching videos or answering questions, and are designed to be fun and engaging for specific age groups between birth and about age eight. Family members are welcome to watch and learn more about the research while their child participates.
Rather than assessing any individual child's development or abilities, the research will instead help to understand what typical child development looks like and how children acquire the abilities they have.
Alia is eager to tell whānau about the results of the research and, once a study has been finished or is published, it's shared with those who were involved. So far, the response to Wellington's first baby lab has been positive, says Alia.
"We've had strong interest in our research here and are so grateful to all the families who have participated. We hope that by doing this research and sharing our results with families, we can help to shed light on how these young humans think, even when they aren't able to tell us yet with their words."