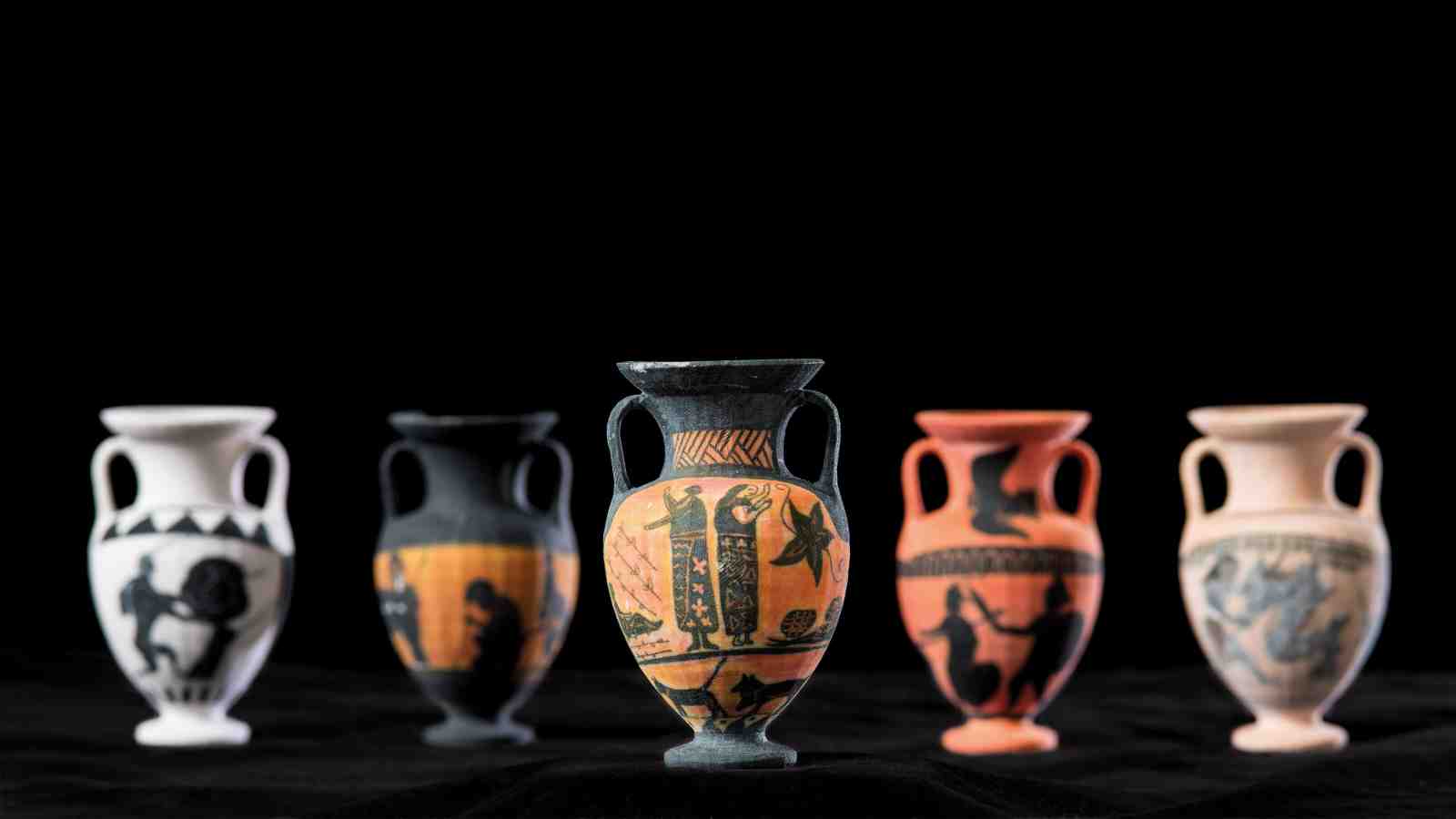 Serafina Milbank, who is studying Arts and Law, is one of a group of first-year Classics students who were recently given an unusual assignment—designing a Greek amphora (storage jar). Their illustrations, which had to portray a scene of personal significance, were then transformed into amphorae using 3D printing.
For Serafina, this was a chance to explore how the 2009 Samoan earthquake and tsunami affected her understanding of natural disasters. Her amphora depicts the ancient Greek world in the midst of an earthquake on one side and the aftermath of a natural disaster in a contemporary Samoan context on the other.
Serafina, who lived in Samoa until she was four and regularly visits her home country, says she was deeply affected by the disaster.
"I wanted the amphora to portray my connection with the Samoan earthquake and the way it's impacted how I view other natural disasters.
"It's quite easy to feel detached from natural disasters, the same way you might feel detached when looking back on the Greek world. I wanted to show that we're all the same. We experience the same emotions when we go through that kind of devastation, whether it's back in Greek times or halfway around the world from there in modern times."
The creation of the amphorae is one of a number of recent collaborations between the Classics and Design disciplines, which include a project in which some of the ancient objects in Victoria's Classics Museum were replicated using 3D printing, giving students hands-on experience interacting with the art—without the potentially disastrous consequences mishandling might bring.