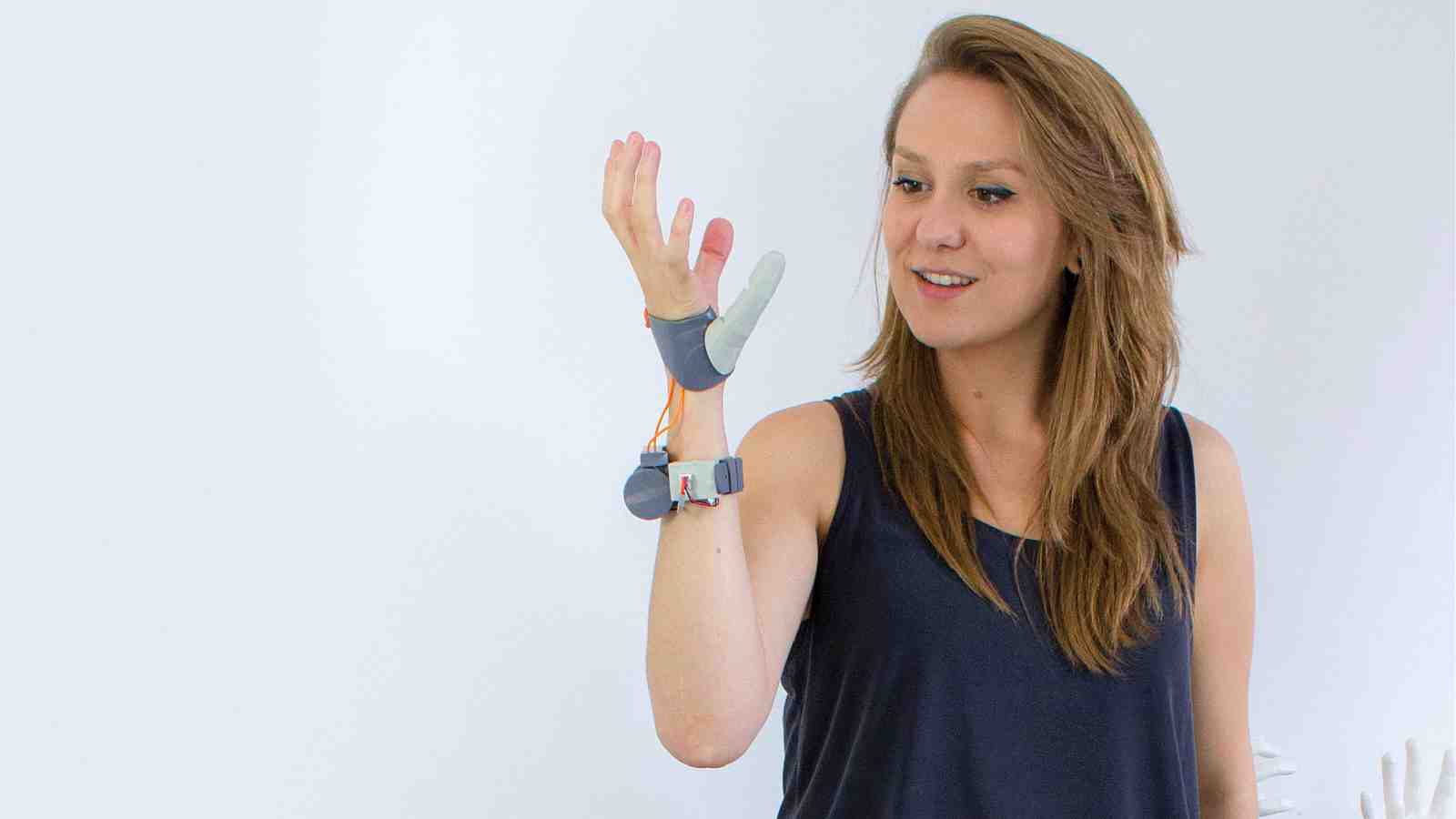 The London-based industrial designer has invented the Third Thumb—a 3D printed prosthetic thumb that straps to your hand and is controlled by your feet. There are various applications for the Third Thumb, but Dani says the most compelling opportunity lies in music.
"Musical instruments are products with unlimited interaction potential, so to add a third thumb into that interaction is only going to make it more interesting and dynamic," she says.
"More generally, it's about challenging the perception of prosthetics. When we reframe prosthetics as extensions rather than replacements, then we start to shift the focus from 'fixing' disability to extending human ability."
Dani became interested in this field when studying for her Bachelor of Design Innovation at Victoria.
"All of my early product design work seemed to revolve around the body and hand interaction. At Victoria, I created a 3D printed finger for the first time and I also explored the possibility of extending the human ear.
"Shortly after graduating, I worked with the School of Design's Dr Anne Galloway on a product called the Bone Knitter, which allows orthopaedic casts to be crafted from all natural materials and slowly knitted over broken bones. The Bone Knitter was displayed in the Vienna Biennale this year."
Dani has recently completed a Master of Product Design at London's Royal College of Art, and is applying her research to some new prosthetic designs.
"With The Alternative Limb Project, I've just finished a prosthetic arm design that's on display at the Kennedy Centre in Washington, DC, and I've got a couple of other, ambitious projects on the go too.
"I'm really excited to continue to collaborate with inspiring people, and continue to push the limits of prosthetics and design for the body."