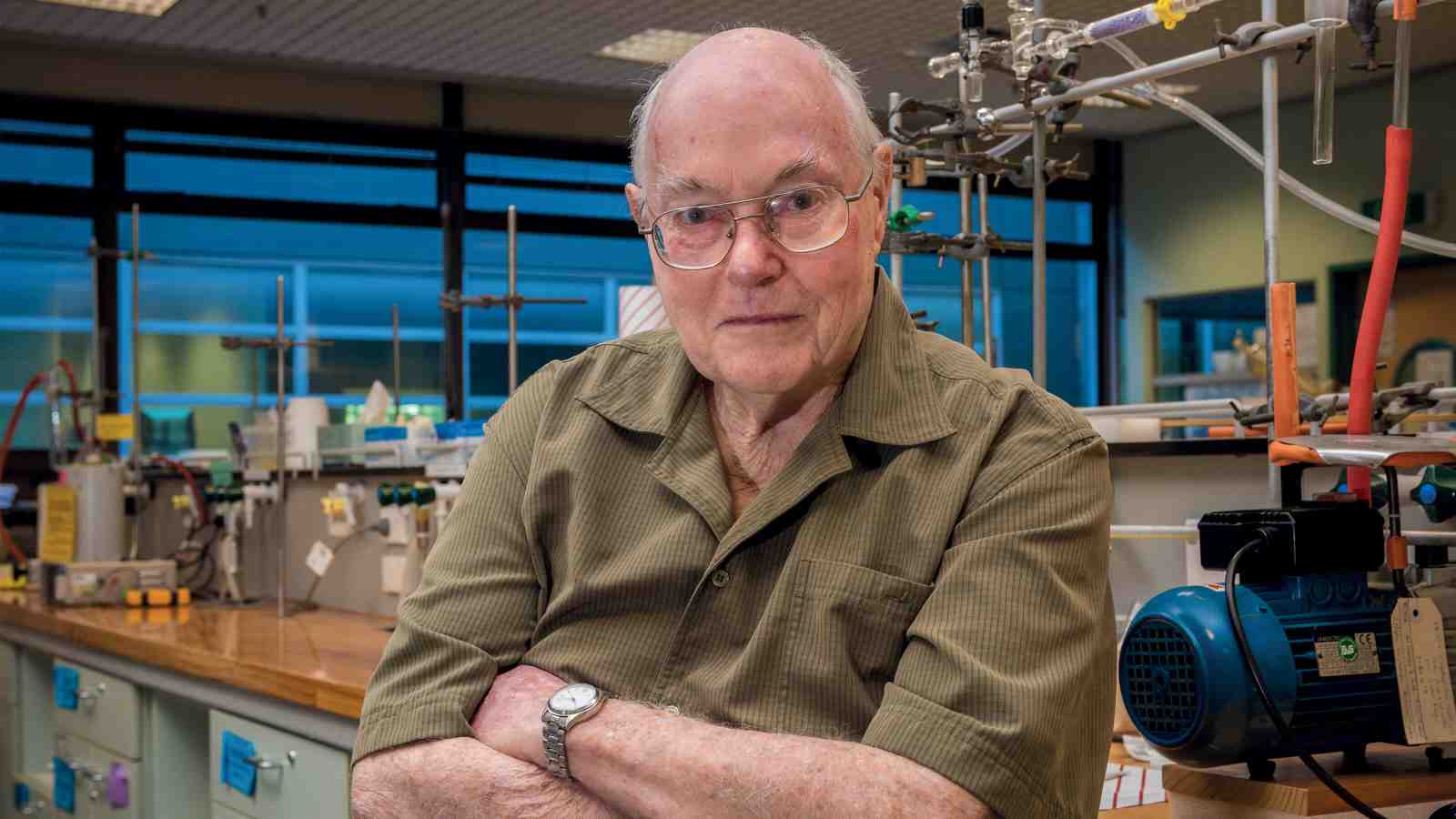 Emeritus Professor Neil Curtis
Despite officially retiring from Victoria in 1996, Neil still spends most of his time in his office in the School of Chemical and Physical Sciences, and earlier this year marked 60 years at the University.
"When I started out, science hadn't really changed for 100 years—it was basically chemistry, physics, biology, botany and zoology. But since then, there's been an incredible proliferation of disciplines," Neil says.
"The skills scientists need today are very different as well. When I began at Victoria, chemistry was mainly of the test tube and Bunsen burner variety. There wasn't a single modern instrument in the place.
"These days, we rely on specialised equipment, and scientific training is more about interpreting the results." Neil's research has been devoted to inorganic chemistry, with a particular focus on macrocyclic compounds—now known as Curtis Macrocycles in his honour.
"These compounds have large rings of atoms, with nitrogen or oxygen atoms binding to metal atoms. They're found in nature in compounds like chlorophyll, haemoglobin and vitamin B12, and chemists are now starting to realise their potential for designing new polymers and for energy storage.
"Early in my career, I discovered a simple way to produce these compounds in the lab, and I've devoted much of my time to studying how they work and what they can do." Similar work by American scientists led to the Nobel Prize in Chemistry in 1987 but Neil says he isn't worried about being overlooked for the prize.
"I've never done science for the gongs. The sheer fascination of probing and exploring is what's kept me going; the process is its own reward."
With 60 years under his belt and more than 180 publications to his name, Neil isn't resting on his laurels. "I might spend a bit more time in the garden, but I've got a few papers to write up yet."