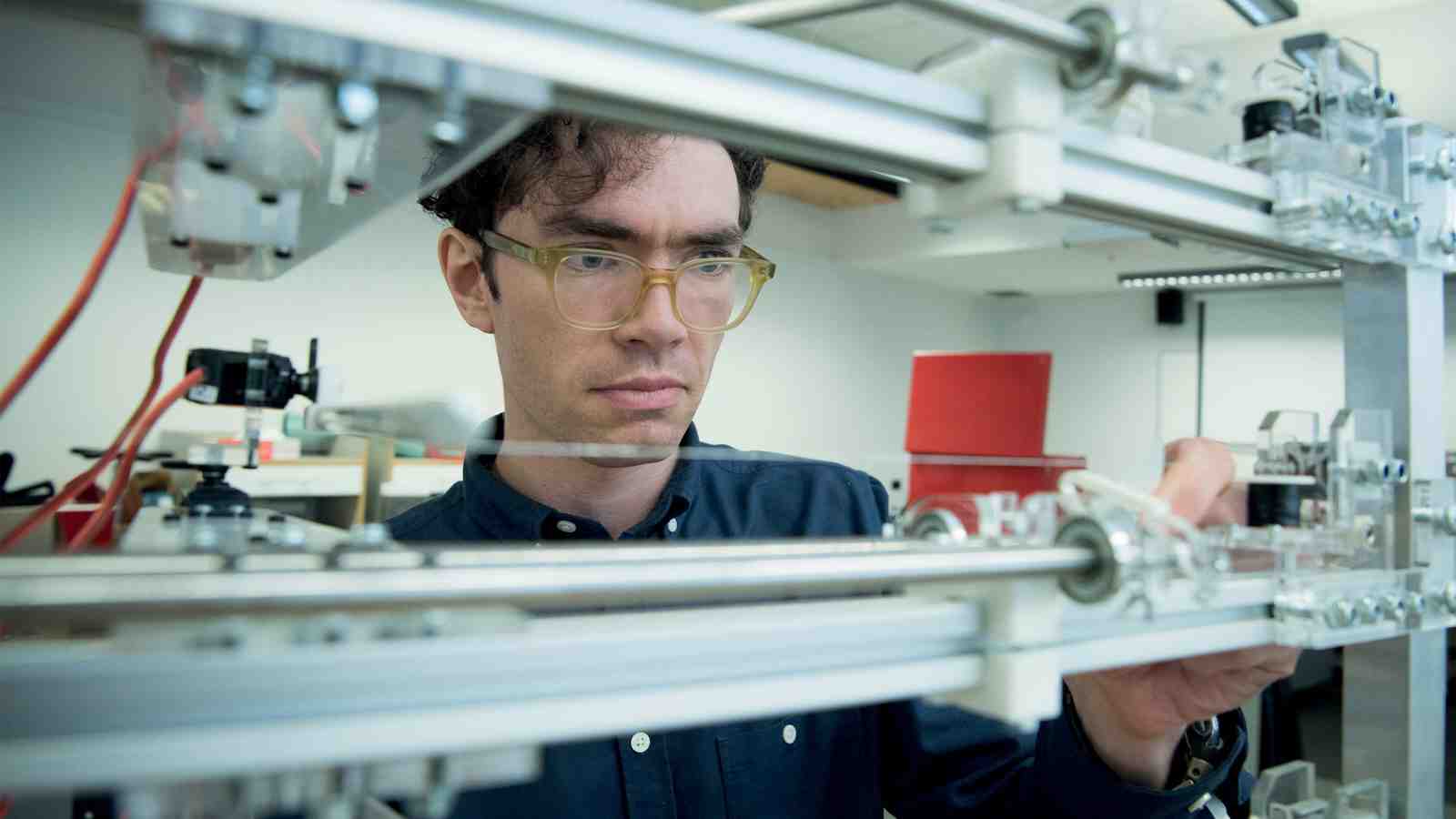 "I built this shortwave radio kit," he says. "I discovered the most interesting part of listening to it was finding the stations that weren't quite there, and you got these beautiful distortions. That led to me being interested in how to make those weird electronic sounds myself."
Jim's research and teaching focus on the design and use of new robotic and mechatronic instruments; mechatronics being a technology that combines mechanical engineering and electronics.
He is a member of Victoria's Sonic Engineering Lab for Creative Technology, an interdisciplinary group of staff and students whose work bridges the New Zealand School of Music and the School of Engineering and Computer Science.
The instruments Jim and his colleagues create variously—and sometimes simultaneously—expand the sonic palette available to composers, offer new performance possibilities to musicians and contain kinetic visual elements that make them as much sound sculptures as instruments.
They have included a mechatronic drum beater, robotic slide and bass guitars and a mechatronic harmonium. Jim has also been involved in projects for the Royal New Zealand Ballet, Orchestra Wellington and Wellington's annual Lux Light Festival.
Working to transcend the limitations of the human body has at the same time given Jim renewed respect for that body.
"One of the big things I've come to appreciate from this work is how amazing the human body is at controlling things, playing instruments, making music. When you try to do that with motors and gears and pulleys and stuff, you are humbled. Shifting pitch on a stringed instrument, for instance, easily moving up and down the neck—that's so quiet and fast for us as humans, but try building a mechanism that does the same thing!"