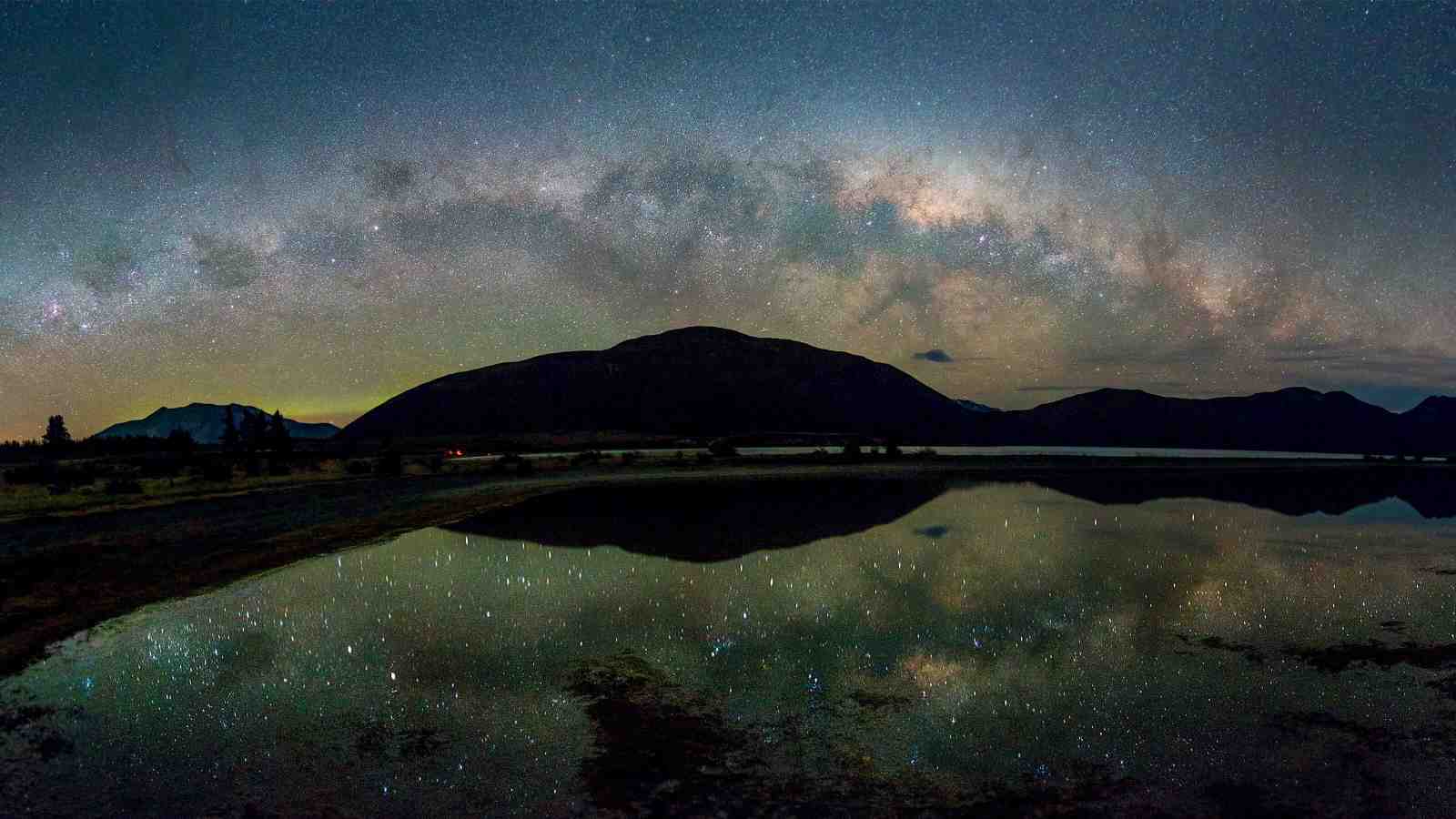 "Although I didn't know I was dyslexic when I was younger, its impact was a real challenge for me in my early life because it made traditional forms of learning incredibly difficult. But I am also certain it left me with the ability to make connections between different things, and to see holistic pictures and patterns," he says. "I get bored if I focus on just one thing for too long."
Leon's research breaks down boundaries between art and science, and spans everything from space art (with photographs of his that highlight the beauty of the galaxy being included in a touring exhibition in the United Kingdom last year) to data visualisation (his first research project at Victoria was an interface displaying energy use as tree rings that grow over time. His goal was to find a way of giving people "an emotional connection to their energy use, rather than just using bar graphs").
Leon's major interest at the moment is the migration of digital image workers from Hollywood to the rest of the world, including New Zealand—a project for which he received a three-year Marsden Fund research grant in 2011.
In 2016, he gave a presentation on the project at DreamWorks Animation and Blizzard Games in the United States, where he was a visiting professor in the School of Film and Media at the University of California Santa Barbara and a senior fellow on the Cultural Analytics Program in the Institute for Pure and Applied Mathematics at the University of California, Los Angeles.
The digital diaspora the project records presents great opportunities for New Zealand, says Leon. "The challenge of the next 50 years will be leveraging our tertiary education and research culture to continue to innovate as much as possible. We're in a great position to be able to do it. Culturally, New Zealand and Silicon Valley share a willingness to give things a go."