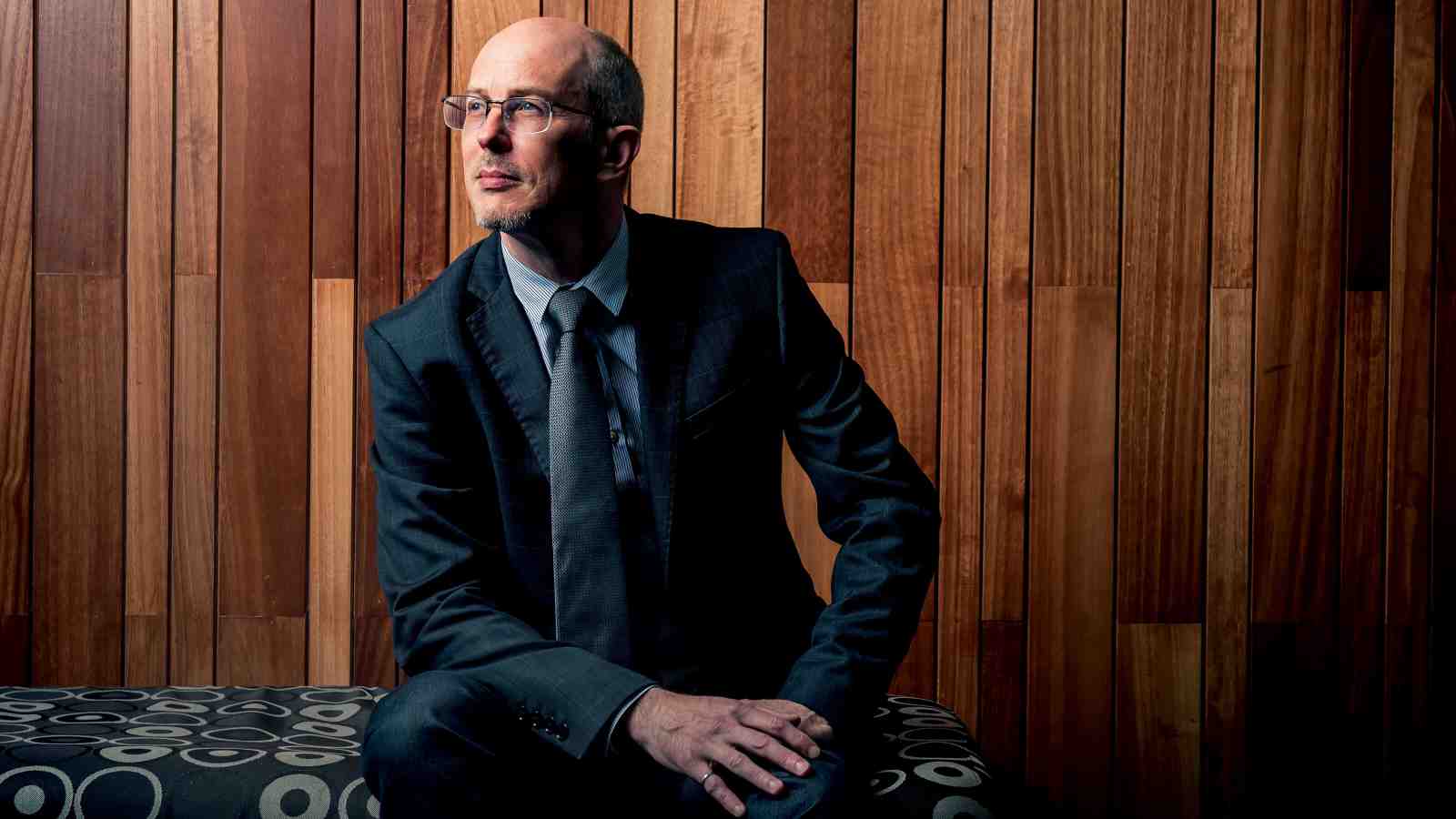 Steven is Victoria's inaugural Assistant Vice-Chancellor (Digital Futures). He joined Victoria in November 2016, arriving in Wellington with his family from the United Kingdom where he headed the University of Surrey's Department of Technology Enhanced Learning.
"My previous position focused on researching the role of design in educational technology development and the implementation of digital projects to enhance the student learning experience.
"My role at Victoria is at a strategic level. I am looking at the challenges and opportunities in the digital space, and working across the three key themes: distinctive research, excellent learning and teaching and positioning Victoria as a worldleading capital city university.
"It's a forward-thinking role. The direction for all universities over the next decades will be deeply digital. We need to understand the challenges this presents and how to respond effectively."
Steven says it is critical that digital advancements are developed to correspond with Victoria's vision.
"For any university, the digital technologies must fit with key business priorities and the local context. This includes awareness of the skills, knowledge and attitudes that need to be nurtured for staff and students and building analytical skills for informed decision-making."
Steven is also keen to employ digital technologies to strengthen connections between Victoria and Wellington.
"For example, in the long term we'd look to exploit advances in the internet of things by extending our learning and research into public places—on the streets, shops, galleries—to create a seamlessness between ourselves and the community. There are opportunities for us to engage with citizens throughout their life."