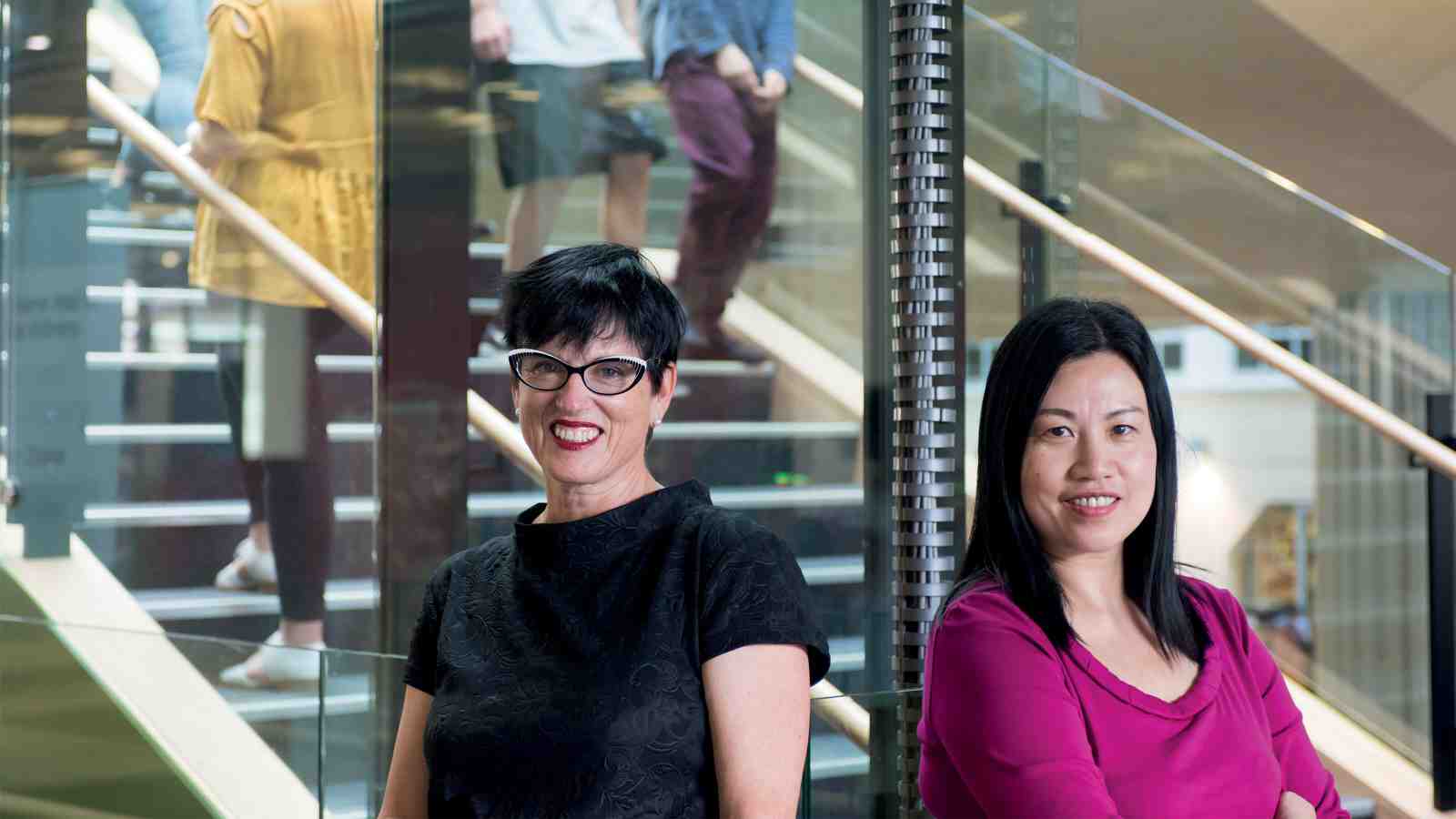 Dr Louise Starkey, left, and Associate Professor Ivy Liu
Associate Professor Ivy Liu from the School of Mathematics and Statistics and Dr Louise Starkey from the School of Education are using their expertise to create a solution, working with colleagues from the School of Engineering and Computer Science, the School of Information Management and the School of Government.
"Data for schools means information on student achievement, attendance and the views of students and parents. The issue is, they have the information but not the tools to analyse and apply it to inform decisions," Louise says.
The first stage of the team's research involved a survey of New Zealand schools in 2016 to give a baseline of how data was being used.
"Schools are required to report data to the Ministry of Education for accountability purposes, which they're doing, it's how they use data for their own processes that's the problem. They feel like little islands. There's no way schools can individually afford to get something developed—especially small schools and Māori immersion schools."
To address the problem, Ivy is exploring the possibility of an interface that will interpret schools' data in a way that's easy for principals and management to understand.
"We realise a lot of people don't see numbers as we do, so we're hoping a new methodology can be developed that everybody can use," Ivy says.
Louise says collaborating across disciplines is challenging but useful.
"The University has amazing expertise and we want to put our heads together and do something that'll be really useful for New Zealand schools."