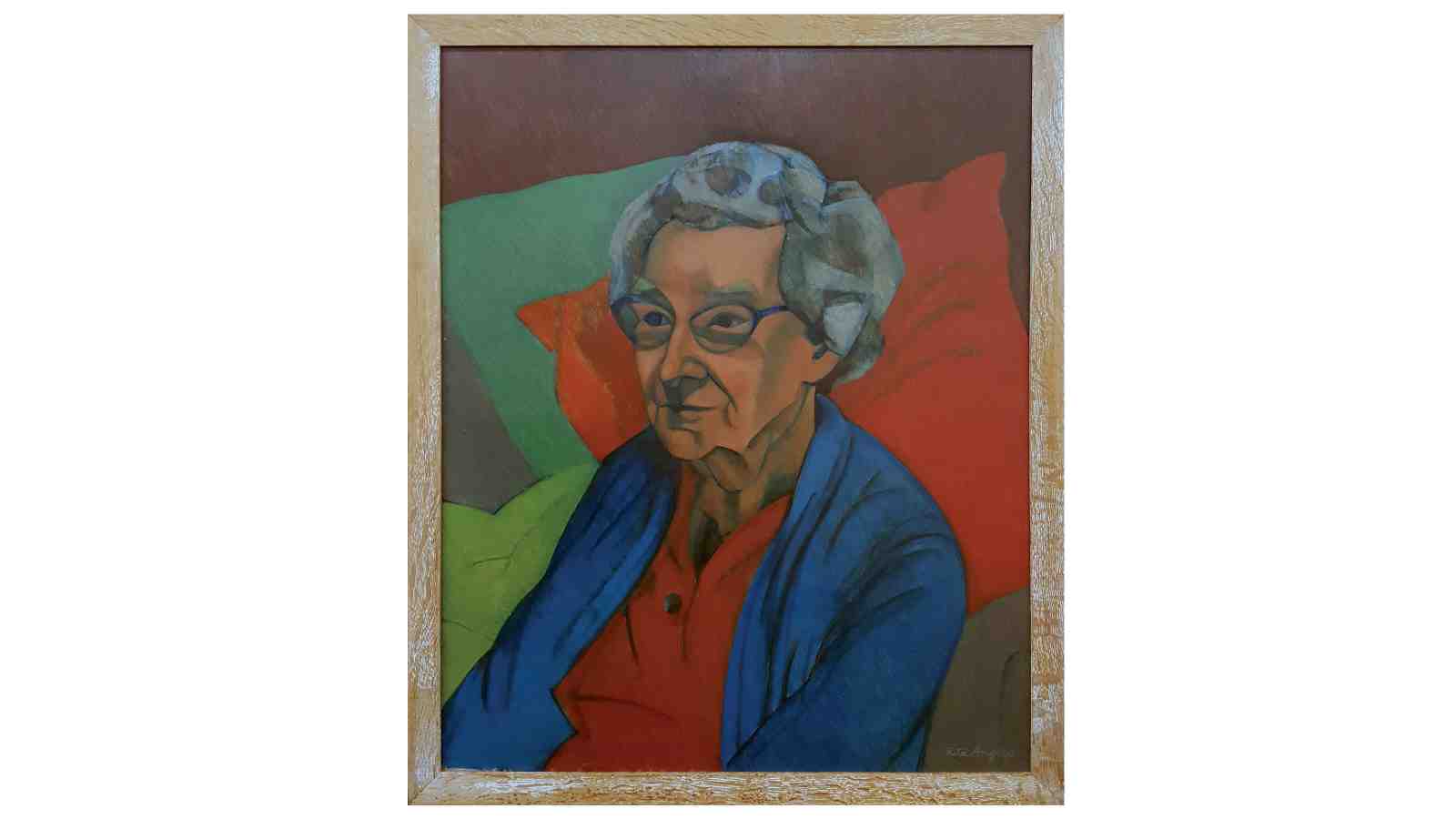 Rita Angus, Mother Watching TV in Napier, 1969, Victoria University of Wellington Art Collection, acquired with funds from the Beaglehole Bequest, 2016
The former Victoria student, history scholar, dean, Council member, Deputy Vice-Chancellor and Chancellor is also remembered by Adam Art Gallery director Christina Barton for describing acclaimed New Zealand artist Rita Angus as "the one that got away", and the absence of an Angus original as a "hole" in the Victoria University of Wellington Art Collection.
In April, that hole was filled when Angus's portrait Mother Watching TV in Napier was hung in the University's Hunter building.
The portrait, believed to be Rita Angus's last, was acquired using a bequest from the Beaglehole family. Christina says it is fitting that the bequest was used to fill a gap the late professor had frequently lamented.
"Without the bequest, we wouldn't have been in a position to acquire a Rita Angus. Her works rarely enter the market and many are still held by her estate. We feel very honoured to be able to work with the estate to secure this work for the collection, understanding that, in accordance with the artist's wishes, they only occasionally release works to public institutions."
While many people love Angus's landscapes, Christina believes her portraits are her real contribution to New Zealand art history.
"She has provided us with images of people from her own social circle and particularly a generation who were increasingly coming to know themselves as New Zealanders. She was the one to really capture that in a lucid way.
"This particular work is a sensitive portrait of her elderly mother quietly watching television, which was then a new medium.
"This acquisition is an important stake in the ground that confirms the national significance of Victoria's Collection."