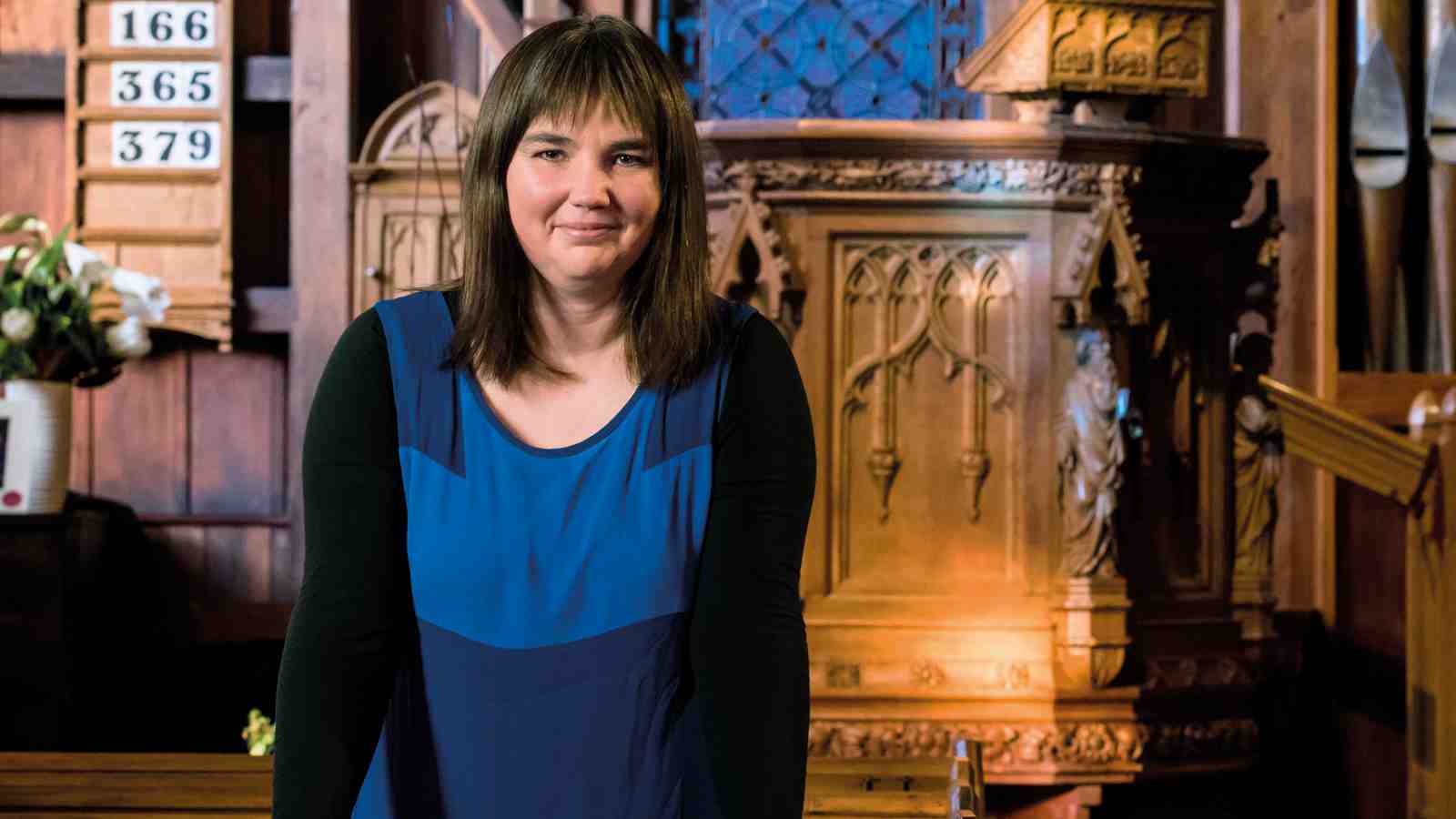 Architectural historian Elizabeth Cox, a Master of Arts graduate, is writing an online social history of the iconic Wellington church—150 years since it was opened and consecrated in its Mulgrave Street location.
Over the past 18 months, Elizabeth has uncovered more than 100 previously untold stories about Old Saint Paul's, which she says adds to the attraction of visiting the historic site.
"There is already so much existing research about the church because it's such a historic building, but I look beyond the fabric of the building and into the social history stories that happened inside.
"The special thing about Old Saint Paul's is that you can go inside and explore the exact spaces where people experienced a particular event.
"It's just not the same exploring the church if you just went in there without knowing some of these stories."
With the stories uploaded online, Elizabeth has heard from people around the globe whose ancestors had connections to the church.
"Most people are really excited to find another link in their family history, but for others it can be an emotional time."
Elizabeth credits her time at Victoria for her passion for social and women's history. "It was at Victoria that I was taught about studying the stories of ordinary people who were involved in a place or in making an object.
"What I'm trying to do now is something new in terms of communicating heritage out to the world."
Elizabeth hopes to continue to expand the history of Old Saint Paul's through those who have connections to the church.
"Old Saint Paul's was a place where people worshipped and, for some, it was the centre of their lives. I want to make sure that people understand the role this building had as an active church, rather than just as a tourist attraction."
Explore Old Saint Paul's history on Elizabeth's website.
Favourite piece of history
One of Elizabeth's favourite stories began with an "intriguing" note in a 1936 newspaper article, which led her to the discovery of the maker of the litany desk that sits in the centre of the aisle at Old Saint Paul's.
The desk was made by Harriette Crawford, who had studied at the then newly established Wellington School of Design. Woodcarving was the pre-eminent arts and crafts activity for women in the 1890s to the 1910s throughout New Zealand, Australia, the United Kingdom and the United States.
Elizabeth believes the desk may have been made out of oak timbers from a shipwreck, probably in the 1890s.