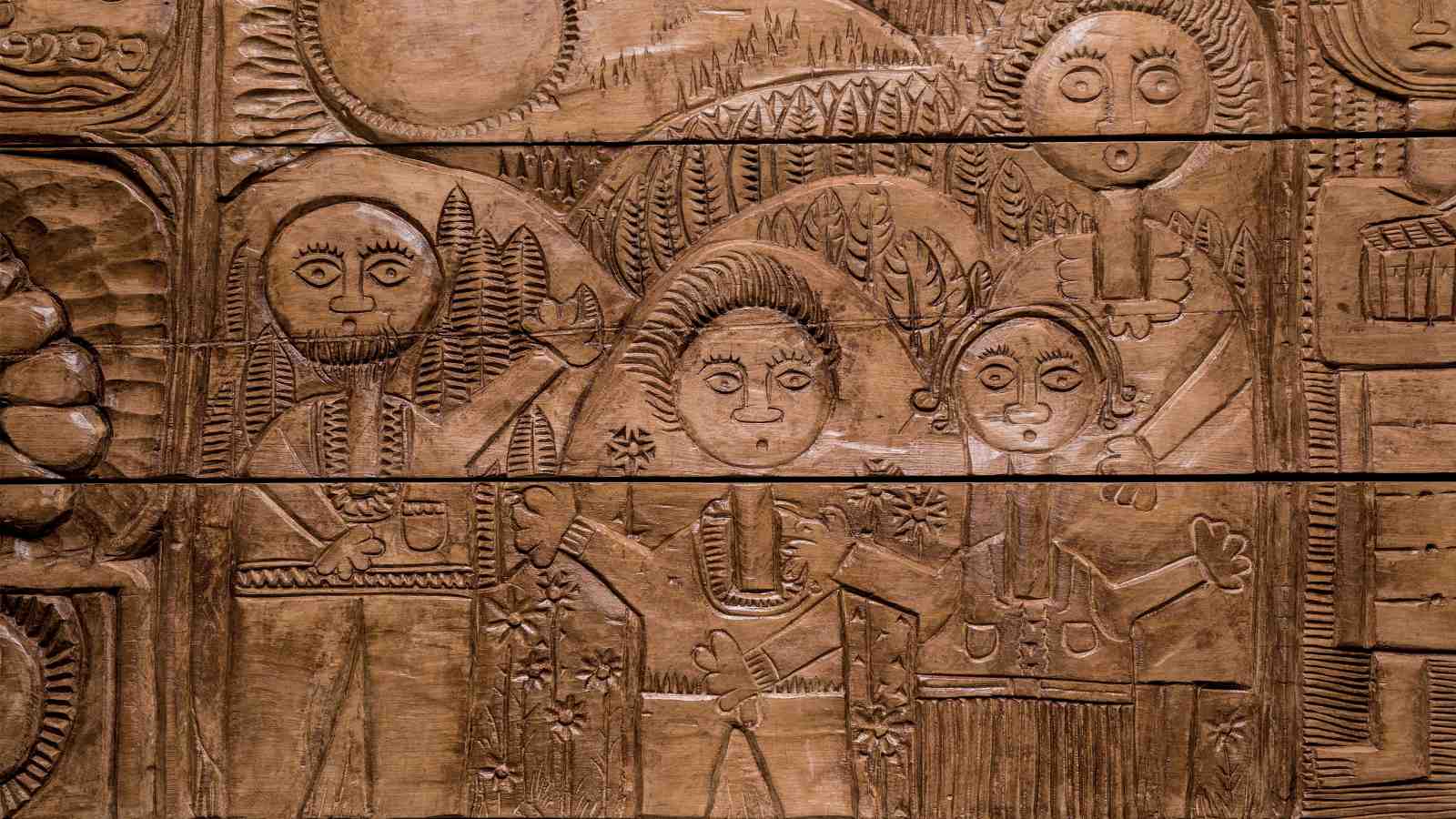 The Feilding Panel displays a medley of carving styles and the collaborative work represents a monumental period in New Zealand's education and art history.
The Feilding Panel was gifted to the Victoria University of Wellington Art Collection in 2013 and housed at the Karori campus until earlier this year, when it was relocated to Kelburn.
The panel is a legacy of the 1960s movement, largely led by the Department of Education's Gordon Tovey, which saw bicultural arts and crafts entering mainstream New Zealand classrooms.
Tovey ran workshops designed to provide teachers with experience in Māori arts and crafts so they could introduce them in schools. Over one week in 1964, under Tovey's guidance, 10 trainee teachers carved the wooden panel found at an old Feilding mill.
Collection officer Sophie Thorn says, "We're fortunate to have this piece as a reflection of a progressive time and place in New Zealand's art and educational history.
"It's great to have it displayed in such a prominent space. The Library is a quiet, contemplative place. This location for the panel encourages students not to just walk by, but to pause and take it in."
The panel gave acclaimed artists Paratene Matchitt and Dr Cliff Whiting ONZ their first taste of carving. Today, Matchitt's carving talents can be appreciated in Wellington's City to Sea Bridge, while Whiting has worked on a number of high-profile locations, including the Beehive and Te Marae at Te Papa Tongarewa.