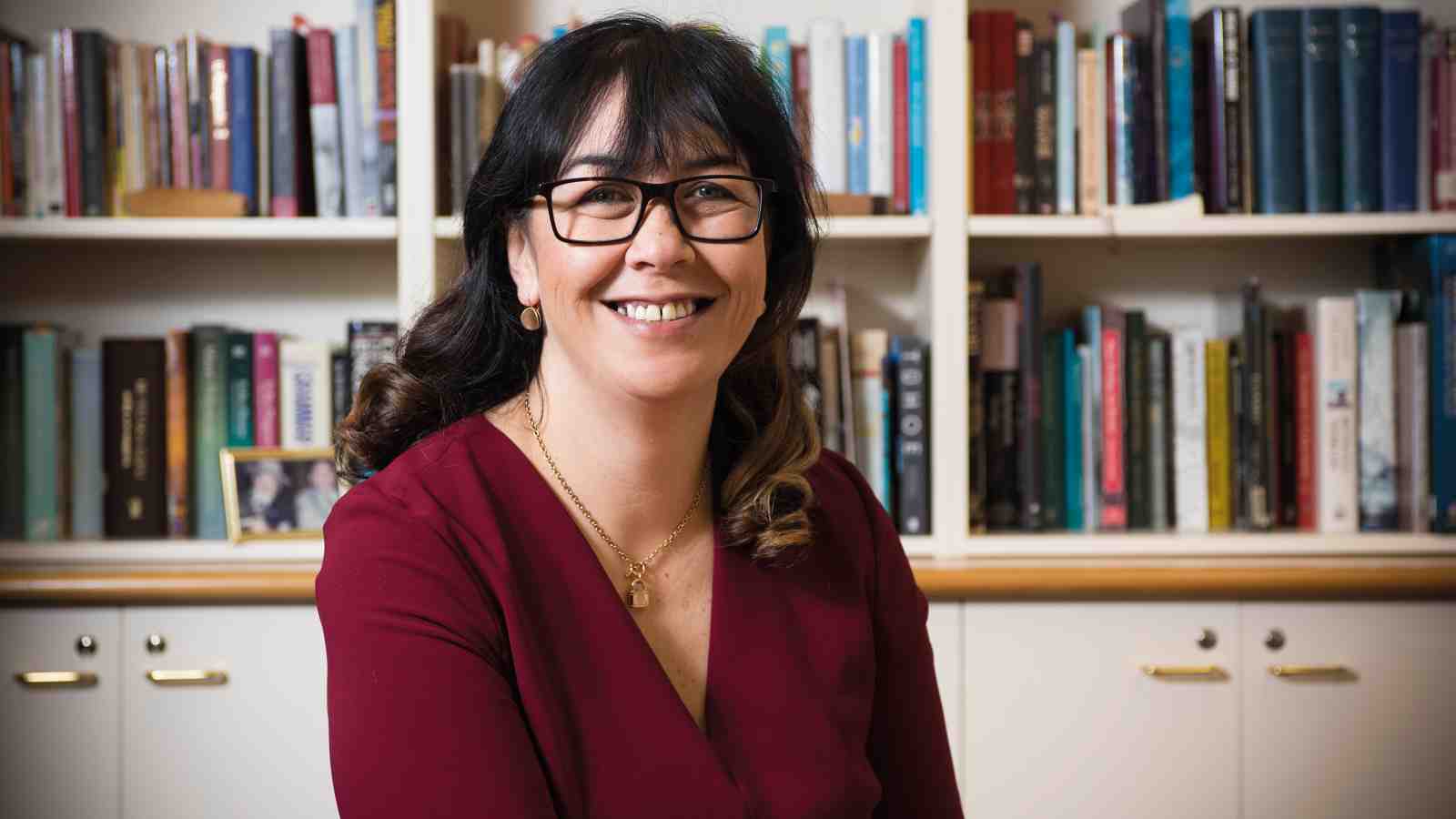 She came to Victoria to study for a Tohu Māoritanga / Diploma in Māoritanga and later a Bachelor of Arts.
Twenty-six years on, she's remembering this while in her new office as Victoria's recently appointed Deputy Vice-Chancellor (Māori)—an exemplar of successful Māori development who is now responsible for leading Māori development at the University herself.
She comes to the role having been Victoria's Assistant Vice-Chancellor Māori Research and head of school for Te Kawa a Māui / School of Māori Studies.
With respected research expertise in Māori language planning and policy, Rawinia chaired the review that helped shape the 2016 Te Ture mō Te Reo Māori (Māori Language) Act establishing Te Mātāwai as an entity to lead te reo Māori revitalisation on behalf of iwi and Māori. Her governance roles on Māori broadcasting funding agency Te Māngai Pāho and the Māori Language Commission have allowed her to provide strategic advice on language policy in relation to these Crown agencies, too.
"To be able to participate in setting the future framework for policy related to language through the Māori Language Act was huge—a career highlight by far," she says. "As academics, we often talk about influencing policy change and this was policy change and legislation based on our work."
A staunch supporter of Māori development in all its guises, Rawinia hopes her senior appointment at such a relatively young age brings a new kind of energy at a strategic level and encourages others to take on leadership roles.
"I have worked in every academic position there is in a university and so have an appreciation of what it is like and what is achievable. I believe this experience gives me a clear insight and understanding when developing strategy that supports Māori success and achievement. Furthermore, this role relies on the collective input of others and so it is important to build and strengthen relationships across Victoria and beyond to realise our objectives."