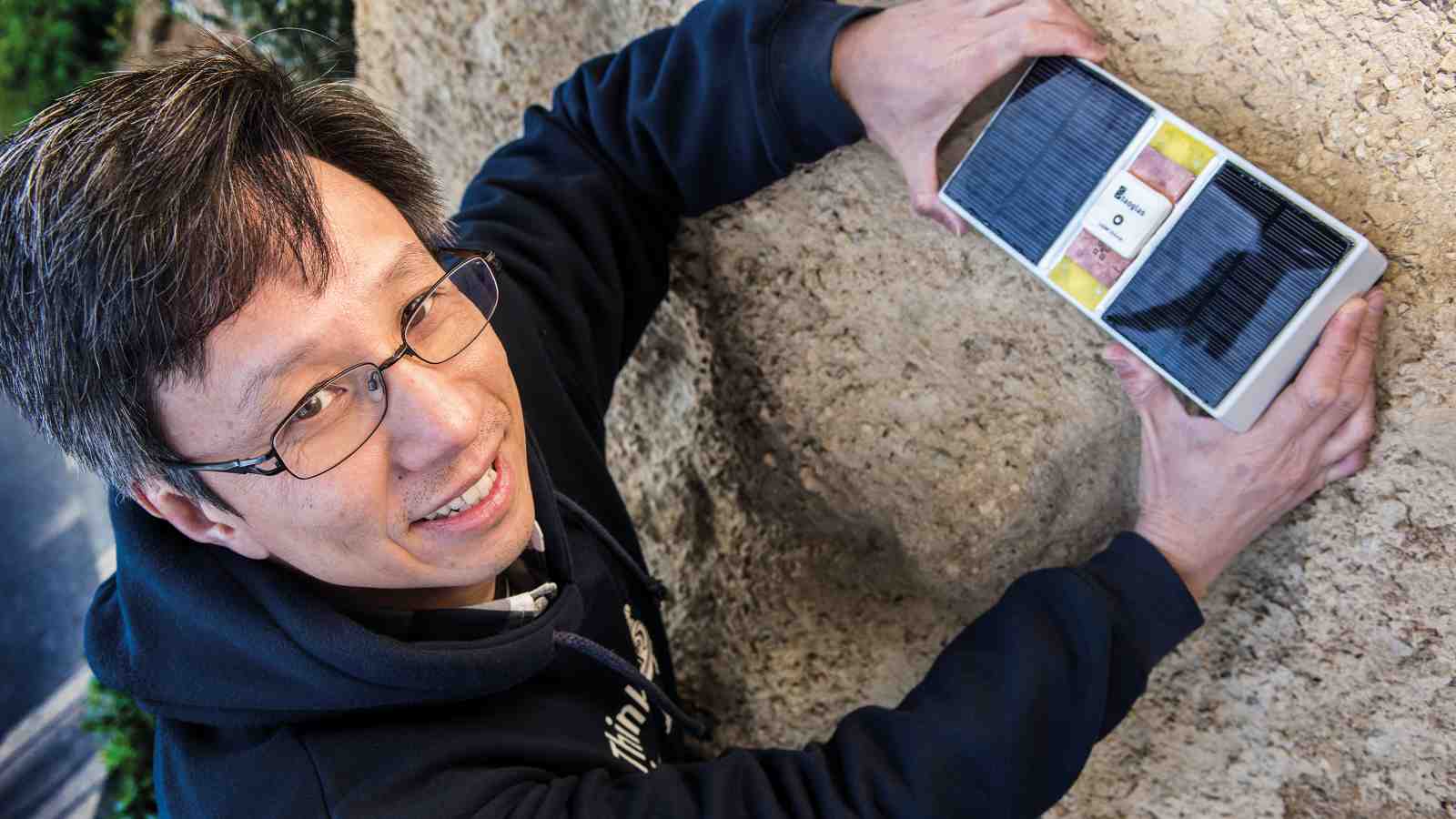 That's what Winston Seah, Professor of Network Engineering in Victoria's School of Engineering and Computer Science, has found as he leads a team of researchers working on the Internet of Things (IOT).
Currently the area of internet development "the whole world is crazy about," says Winston, IOT seeks to give everyday and other objects network connectivity so they can send and receive data.
Supported by a three-year $1 million deal with telecommunication giant Huawei New Zealand, one of the aspects of IOT Winston and his team are exploring is how networks might handle the massively increased traffic such functionality would bring.
"It's already been predicted the numbers are going to exceed human connections by hundreds of thousand times or even a billion. How many smartphones can we carry? Maybe two or three—and that's a lot. But let's say my jacket is embedded with sensors that measure my body statistics. It could easily have 100 sensors, each sending data. Multiply that by the number of people in a city. And that's just one application."
Then there is the variability of what is being transmitted and when.
"It's not like the internet in the past where you're just dealing with human beings' communications. People are creatures of habit. How we communicate tends to be the same. Whereas machines are so different. And sometimes you just can't think what kind of data they will send and what kinds of patterns will emerge."
Winston and his team are also developing individual IOT applications such as land movement sensors that give advance warning of potential landslides, which are being trialled in the Manawatu Gorge near Palmerston North.
With a glint in his eye, Winston ponders other New Zealand sensor candidates, turning the Internet of Things into "the Internet of Sheep, the Internet of Cows, the Internet of Pinot Noir vines …"