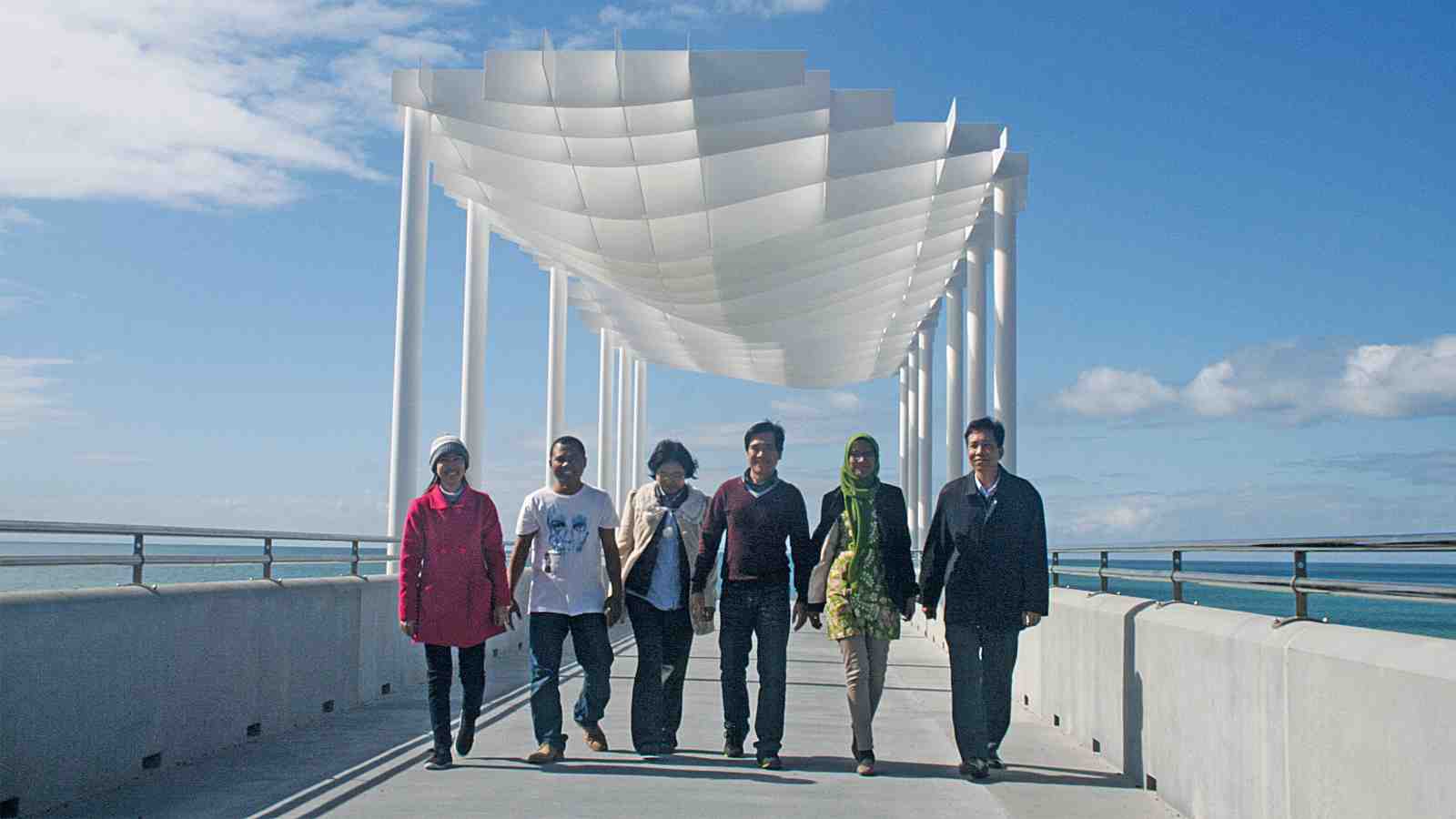 That what Deryn Hardie Boys, a senior teacher in Victoria's English Language Institute (ELI), says when remembering the times the English Language Training for Officials (ELTO) Asian and African programmes have overlapped and students have come together for summits full of "fantastic discussions".
The ELI, part of the School of Linguistics and Applied Language Studies, teaches ELTO courses for Victoria's Accent Learning on behalf of the Ministry of Foreign Affairs and Trade. It has been teaching the courses since 1992—with a new three-year contract for Asia increasing students from 96 to 160 a year and adding Indonesia to existing countries Cambodia, Laos, Mongolia, Myanmar, Timor-Leste and Viet Nam.
Aimed at early- to mid-career public officials, each of the Asian courses, which Deryn coordinates, is built around a specific theme in order to serve the needs of different areas of government.
Courses come with a raft of supporting activities, including workplace visits, workshops and guest speakers, as well as the public lectures a capital city such as Wellington offers.
Professional relationships that result from courses are in many ways as important as language and other skills learnt.
These relationships can be within an individual country or the region as a whole and often continue long after a course ends.
"That's one of the goals of the programme—building those relationships," says Deryn. "We encourage students to talk about their background and experiences in relation not only to the course theme but also their wider culture. So at the end of the course there's an awareness and understanding that may not have been there before."
At the same time, course graduates become great friends of New Zealand—friends often in influential positions.
"They talk about New Zealand, the experiences they had here, the educational opportunities," says Deryn. "So the word of mouth aspect is invaluable."
The ELI director Dr Angela Joe says ELTO is a much respected brand in Southeast Asia. "Because it's known in those countries, there's a point of commonality when you say 'I'm an ELTO graduate'. It's got real currency."