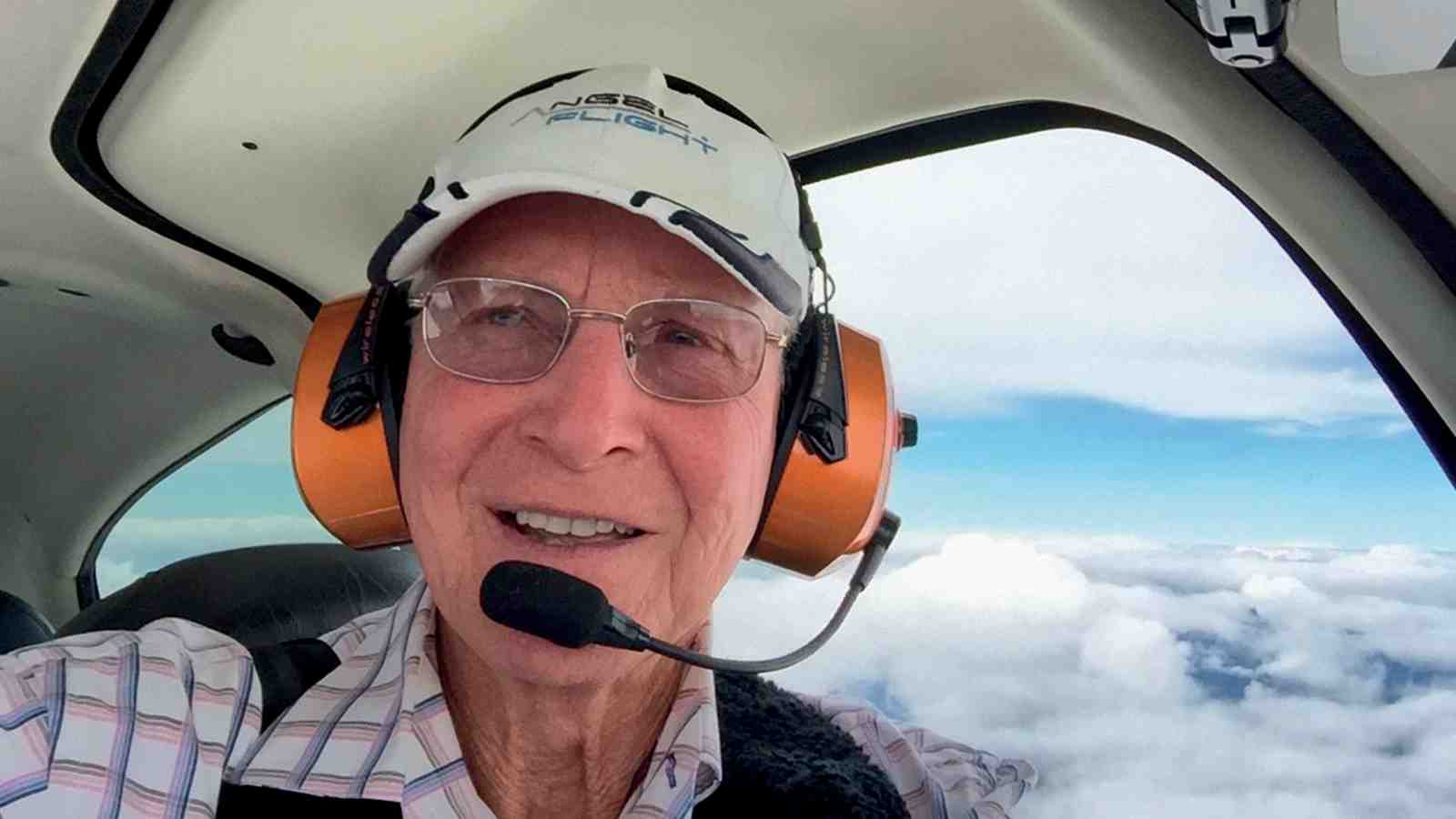 He's answered that question in various ways since graduating from Victoria in the early 1960s, most recently by driving 1,920 km to help a friend move from north Queensland to the Gold Coast.
After completing a Bachelor's degree at Victoria in Commerce and Administration, Lance moved to Australia where he had a successful business career, working as a senior executive at the appliance maker Simpson, and at National Exhaust. He then built up a small company, Australian Jewellers Supplies, which became Australia's largest supplier of precision tools for the jewellery industry, before getting into cattle farming in the Brisbane Valley where he built a "green farm house" with no connection to the grid.
At Victoria's Brisbane alumni function earlier this year, Lance spoke about flying patients around Queensland in his own plane as part of Angel Flight Australia and about establishing Angel Flight New Zealand in 2012.
"If you make a quid in life, you should give back to the community. That's the main reason for spending my time on Angel Flight—it's about working with your mates to help make your fellow citizens' lives a bit better."
Describing himself as "the sort of person who gets bored easily", Lance took flying lessons at the age of 50. He began flying for Angel Flight Australia, and was surprised to find there was no similar service in New Zealand.
"Angel Flight New Zealand flies people around the country for non-urgent medical appointments. If there's a child with leukaemia in Gisborne or Kaitaia, we'll collect them and their parents, and fly them to Auckland for an appointment or treatment. One of our earth angels will meet them at the airport, drive them to and from the hospital and then we'll fly them home again.
"These patients aren't in a critical condition but they're pretty sick so you don't want them driving in a car for six hours each way. The idea is to take as much stress out of what is already a pretty stressful situation for them.
"It's a great feeling to be part of that—people are so grateful for the effort."
Established in Whangarei, the service now covers all of New Zealand with 69 planes making around 30 flights each year. To get this started, Lance first had to fly his own aircraft from Brisbane to Whangarei via Lord Howe and Norfolk Islands. The pilots volunteer their time and their planes, and the earth angels do the same with their cars. This means the service is completely free for the patients.
"The hardest thing to start with was getting people to understand the concept. A lot of doctors and hospitals were a bit sceptical—they couldn't understand why it was free. But once people get it, they're wonderful and very supportive. We've also been very grateful for support from Air New Zealand, Fonterra, New Zealand Red Cross and many others.
"You hear a lot about how selfish we all are these days, but that hasn't been my experience. I think if you provide New Zealanders with a model for how they can get involved in the community, they'll grab it with both hands.
"If I can offer Victoria's new graduates any advice, it would be to go the extra mile. If you want to shine, you need to get involved and work harder than the person next to you. And, of course, you need to look around and ask, 'How can I contribute?'"