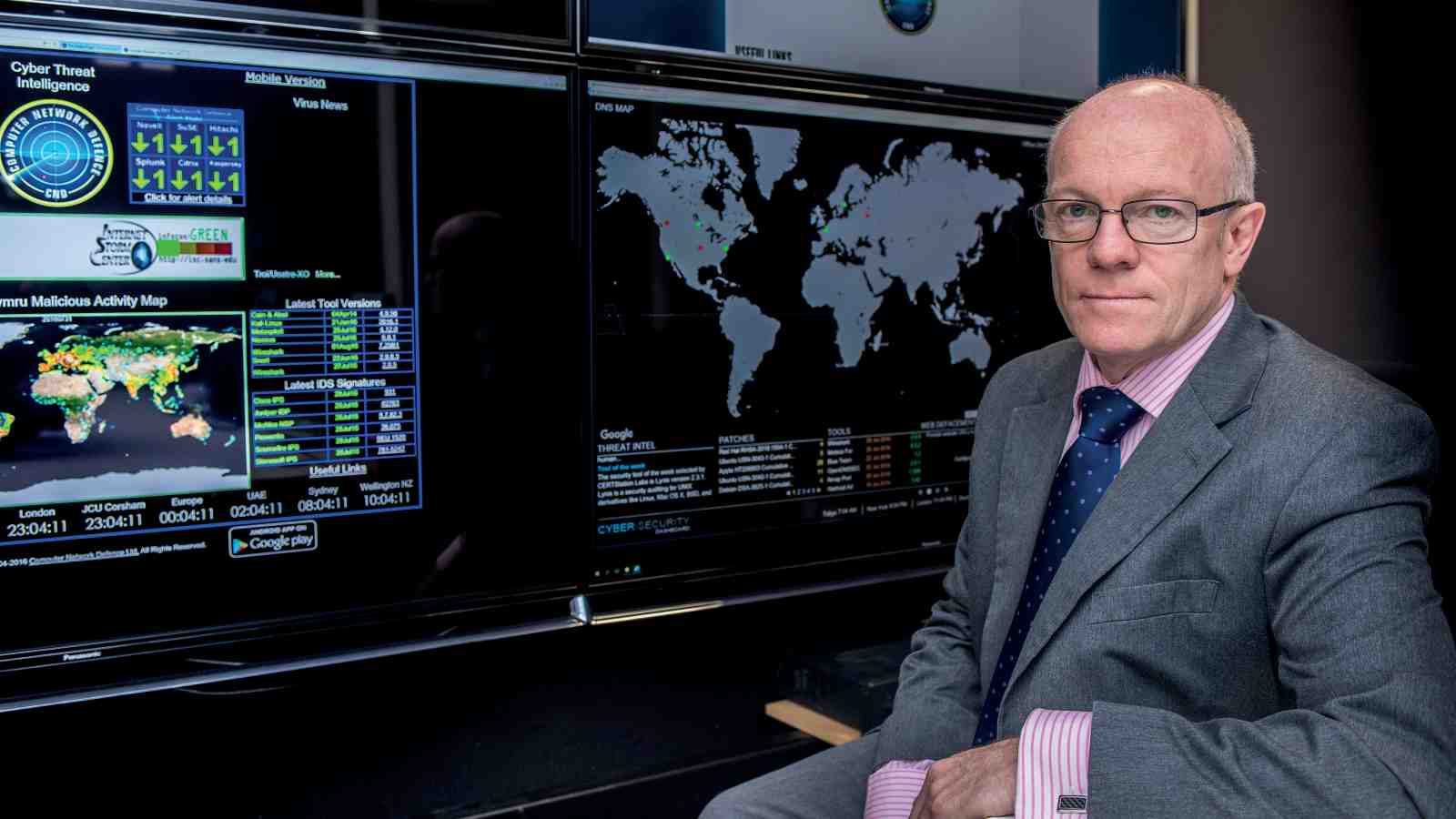 Chris was headhunted by the New Zealand Defence Force (NZDF) in 2007 from his role as a major in the British Army, where he led Computer Network Defence (CND) Operations at the Ministry of Defence in Whitehall.
At the NZDF, he oversaw the setting up of New Zealand's first computer security incident response team (CSIRT). Now he's establishing the second—at Victoria University.
Chris is director of Cyber Operations for Cyber Toa, the firm partnering with Victoria to develop a centre of excellence for research, training, advice and protection that will strengthen New Zealand and the Asia–Pacific's resilience against the escalating threat of cybercrime and cyberattacks.
As part of the collaboration, Cyber Toa has launched a commercial CSIRT at the University's Kelburn campus—offering proactive and reactive cybersecurity support to businesses and other clients in New Zealand and the wider Asia–Pacific.
"When you set up a CSIRT, people think it's all about IT and networks," says Chris. "But that's just part of it. We also cover things like software engineering, research and development into tools and techniques, governance, risk, compliance and the human factor."
Cyber Toa is one of only 10 certified training partners of the Computer Emergency Response Team (CERT) Division of the Software Engineering Institute (SEI) at Carnegie Mellon University in Pittsburgh in the United States.
Nearly 30 years old and the gold standard in cybersecurity, the SEI CERT works closely with high-level government organisations such as the United States Department of Defense and Department of Homeland Security, law enforcement agencies such as the FBI and the intelligence community.
The Victoria CSIRT's staff are all SEItrained and accredited—required by government security agencies across the globe and an increasing number of New Zealand's trading partners before they will exchange threat information and share cybersecurity tools and technologies.
Chris, an SEI-certified instructor, says Cyber Toa's existing SEI-accredited cybersecurity training delivered in association with Victoria is being expanded and will eventually include all 42 courses the SEI has available.
Cyber Toa and Victoria will be the only provider in the Southern Hemisphere to offer all the courses, teaching them in Wellington and Auckland and, if demand requires, in Australia and other Asia–Pacific countries.
From 2017, the University is also offering a new Master of Cybersecurity.
It won't be "just a bumped-up IT degree," stresses Chris, but will benefit from the deep-seated and up-to-the-minute expertise of SEI, Cyber Toa and the team in the Victoria CSIRT.
Chris joined the British Army at 16 as an electronics technician, working his way up the ranks from private and gaining a Master of Science in Communication and Information Systems Management from Britain's Bournemouth University.
When first introduced to CND, Chris said, "The Campaign for Nuclear Disarmament? Why are you asking me about that?"
Later, with his acronyms sorted and in charge of cybersecurity, he went looking for the best training the world had to offer. "And the place I found was the Software Engineering Institute at Carnegie Mellon University."