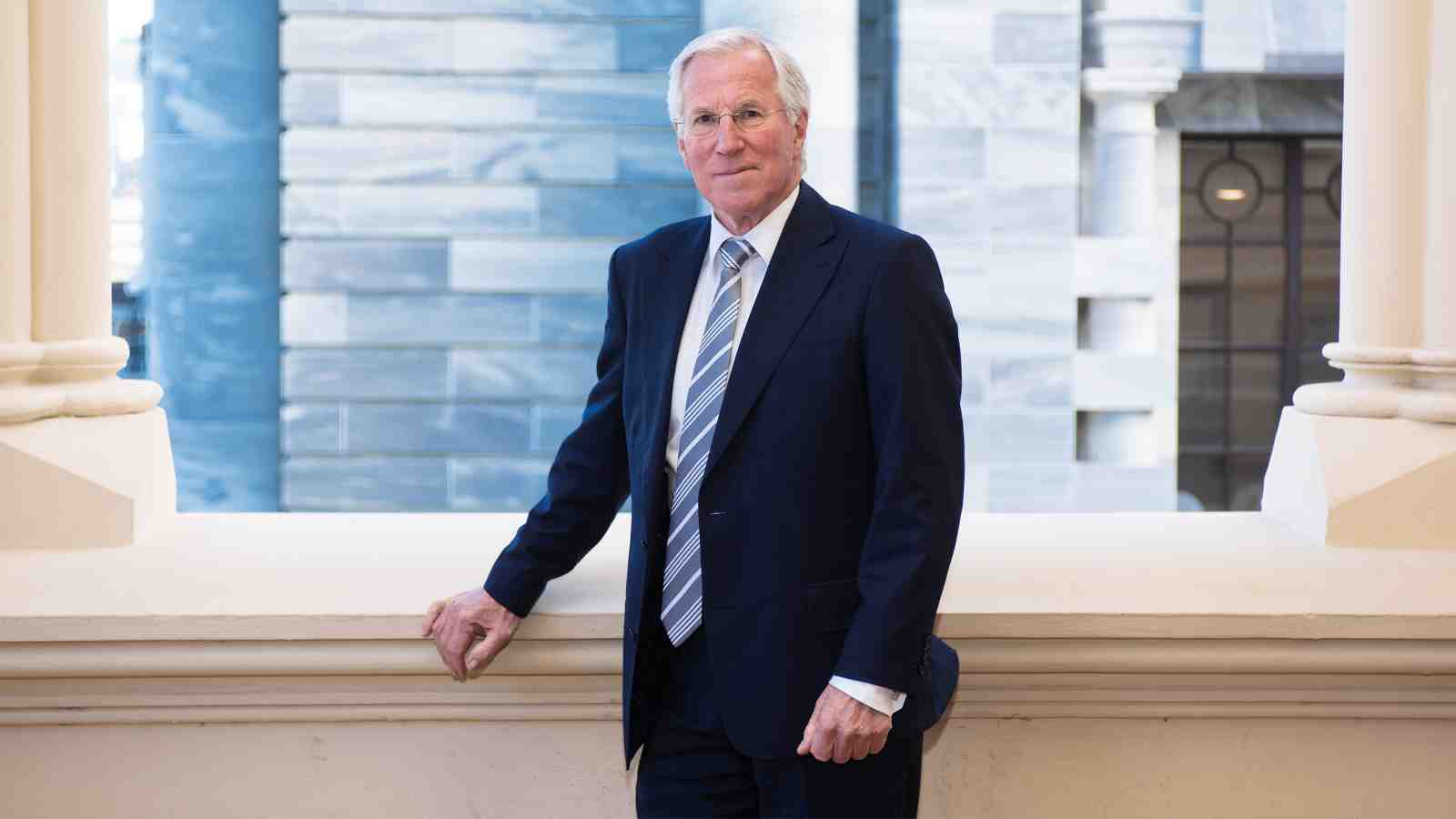 Business schools traditionally focus on 'the business of business', but business success and the welfare of communities are not only affected by emerging technologies, industry trends and global competition, they are also affected by government performance and the policy environment.
Responding to this is core to the innovative approach being taken by Victoria Business School (VBS), which is situated in the heart of Wellington, a minute's walk from Parliament, so well placed to commit as much to 'the business of government' as to 'the business of business'.
"We have capitalised on our location in Rutherford House on the University's Pipitea campus to not only enrich our engagement with the business community but to deepen our involvement in the policy environment and with government," says Pro-Vice-Chancellor and Dean of Commerce Professor Bob Buckle.
Embracing its position at the intersection of business and government—recognising 'the business of business' often is 'the business of government'—distinguishes VBS from many other business schools, says Bob. This includes ones in other capital cities, which don't always take the same approach to building ties.
As Bob and Associate Professor Dan Laufer, head of VBS's School of Marketing and International Business, wrote in a recent article for leading business education magazine BizEd, VBS has, in the past decade, enhanced its contributions to government and policy through four initiatives: introducing partnership chairs; supporting policy advice and policy reviews; expanding its curriculum; and extending the School's global reach.
Focusing on important contemporary New Zealand issues, and variously partnering with government departments, public policy agencies, businesses and private trusts, VBS's Chair in Digital Government, Chair in Public Finance, Chair in Economics of Disasters, Bank of New Zealand Chair in Business in Asia, Diana Unwin Chair in Restorative Justice and Brian Picot Chair in Ethical Leadership conduct research, publish newsletters, organise conferences and provide valued policy advice.
Staff from VBS have been involved in many policy reviews and policy organisations, including the 2009 Tax Working Group, whose recommendations underpinned the wide-ranging tax reforms of the 2010 Budget, 2012/13 Expert Advisory Group on Solutions to Child Poverty, New Zealand Productivity Commission, Data Futures Partnership, Consumer Advisory Council and Financial Markets Authority.
The advantages of such involvement are multiple, say Bob and Dan in their article, 'Capitalising on Location'.
"For instance, our classrooms are enriched because academics draw on their experiences and insights to illustrate their lectures. Professors also make connections with government ministers and experts from outside the Business School, and they're often able to invite these experts to participate in guest lectures or public seminars."
Since 2012, VBS has incorporated Victoria's School of Government and its programmes in public policy and public management, and it is closely involved in the Australian and New Zealand School of Government.
Curriculum additions include a Master's programme in e-government and an applied Master of Professional Economics in response to a review that found "a dearth of experienced economic input into policy advice across the public service".
Among its global activities, VBS has hosted international conferences and delivered executive training for public officials in emerging markets such as Indonesia, Papua New Guinea and Viet Nam.
"We are one of just 75 business schools in the world simultaneously accredited with the Association for Advancement of Collegiate Schools of Business, European Qualifications Framework and Association of MBAs," says Bob. "As part of a global-civic capital city university, we consider it one of our fundamental duties to be of as much benefit as we can to public policy-making in New Zealand and the wider Asia–Pacific."