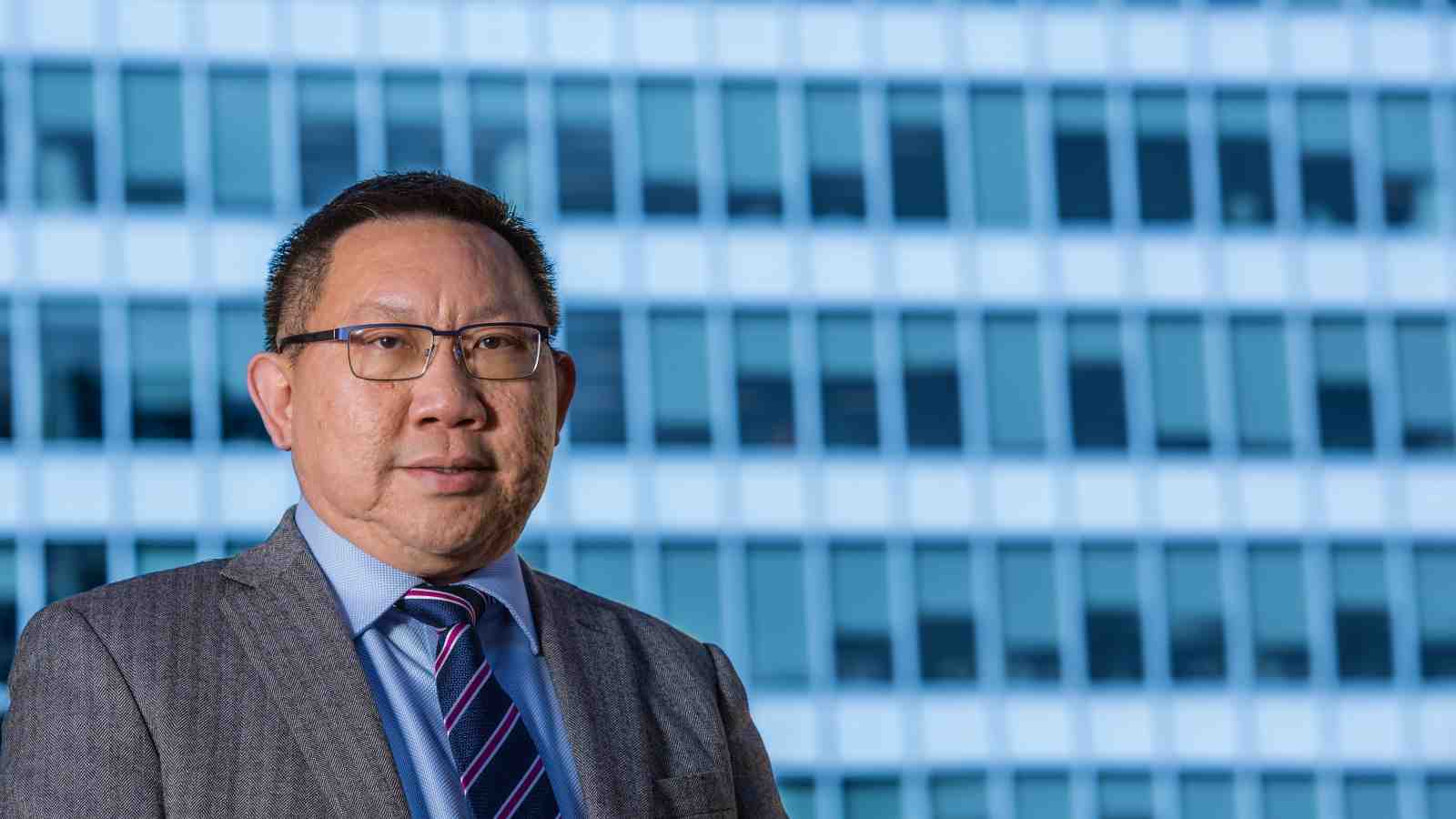 Siah is the inaugural BNZ Chair in Business in Asia—a joint partnership between Victoria, the Bank of New Zealand, the Ministry of Foreign Affairs and Trade, the Ministry of Business, Innovation and Employment and New Zealand Trade and Enterprise.
A Singaporean with a PhD in international business strategy, Siah, who has been in the role since 2013, says he didn't always think of himself as an Asian expert.
"To some extent, business strategy is the same whether you're dealing with an Asian partner, or a European one, or someone in North America. You could argue that it boils down to working out whether you want or need to expand, and then the demands of the specific market is a secondary concern.
"But the world is changing and I don't think you can have a one-size-fits-all approach anymore. Certainly, doing business in Asia requires a more nuanced approach and I think those nuances— many of which are cultural in origin— baffle many New Zealand businesses. My job is to try to demystify Asian business for New Zealanders, and also to bridge the traditional divide between academic research, government policy and commercial interests."
According to Siah, there are some basic misconceptions that hold back New Zealand business in Asia. Indeed, the very concept of 'Asia' needs to be re-examined.
"When we talk about 'Asia', we're talking about almost 50 countries, from parts of Turkey and parts of Russia in the west through to the ASEAN countries in the east.
"There are commonalities between those countries but it doesn't really make sense to have an 'Asian strategy'—instead, you need to think about what's needed in Myanmar, or India or Japan.
"Having said that, one of the things you find across the region is a basic belief that business is founded on trust. And I think many New Zealand businesses underestimate how long it takes to establish that trust. You can't simply turn up to a meeting and expect them to sign contracts there and then. You need to build relationships first, which takes time."
Siah says 'soft skills' such as language, cultural awareness and personal connections have an important role to play in building those relationships.
"There's been a big shift in the way China, for example, has dealt with the world over the past few decades. China used to be far more willing to accommodate Western business practices, but as Chinese economic power has grown, so too has their expectation that the West will meet them on their own terms. In practical terms, if you don't speak Mandarin, for the most part you're facing an uphill battle.
"But the effort is well worth it. The New Zealand market is so small in global terms that you only need to open up a new market in one or two cities in a country like India or China to make a massive difference.
"The key is being really specific about what you're trying to achieve, and not biting off more than you can chew. Very few New Zealand businesses have the capacity to deal with all of India, or all of China—and they'd be competing against massive multinationals if they did. Much better to be very targeted and grow in a sustainable way."
New Zealand Contemporary China Research Centre
For several decades, China has been a major player in global affairs, exerting considerable influence in economic, geopolitical and cultural spheres.
Recognising the importance of China for New Zealand's future, Victoria hosts the New Zealand Contemporary China Research Centre—a collaborative project with the Universities of Auckland, Canterbury, Lincoln, Massey, Otago and Waikato, and the Auckland University of Technology.
The Centre is the only national research centre on contemporary China in the world, providing a forum for research on contemporary China and helping strengthen ties between New Zealand's academics and their Chinese counterparts.
The Centre also serves as a think tank for government policies towards China, offers consultancy services to New Zealand businesses looking to establish a presence in the Chinese market and educates the general public about China and its future.
Confucious Institute
China is one of the world's most enduring civilisations, and Victoria's Confucius Institute provides opportunities for New Zealanders to learn more about its social and cultural legacy.
The Institute was opened by then Chinese Vice-President Xi Jinping in 2010, as a partnership between Victoria and Xiamen University to promote Chinese language teaching and cultural and intellectual exchange between China and New Zealand. It is one of 500 Confucius Institutes around the world, operating with the support of the Confucius Institute headquarters in Beijing.
Every year, the Institute brings top university graduates from China to New Zealand to help teach Chinese language classes at Victoria and in schools around the region. In addition, the Institute collaborates with major institutions such as Te Kōkī New Zealand School of Music and with arts festivals, and organises a range of events and workshops to bring the literature, music and visual arts of a civilisation more than 5,000 years old to New Zealand.
New Zealand India Research Institute
India is a major trading and strategic partner for New Zealand, and one of the most vibrant democracies in the world.
In 2012, the New Zealand India Research Institute was established at Victoria to foster collaborative research on India by scholars based at Victoria and the Universities of Auckland, Canterbury, Massey, Otago and Waikato, and the Auckland University of Technology.
The Institute's research is wideranging, spanning India's society and culture, migration and diaspora, economics and business environment, environment and sustainability and politics and security. Currently, researchers affiliated with the Institute are investigating various aspects of India's economic development; institutional challenges of doing business with India; religion and modernity in India; Indian migration to the South Pacific; the experiences of low-caste refugees following the 1947 Partition of India; key features of mathematical knowledge in Sanskrit literature; and important shifts in religious authority, leadership and community among Hindus in nineteenth-century India.
As well as supporting this research, the Institute also promotes academic and cultural exchange with India, and engages with government and the New Zealand business community on India-related policy research.