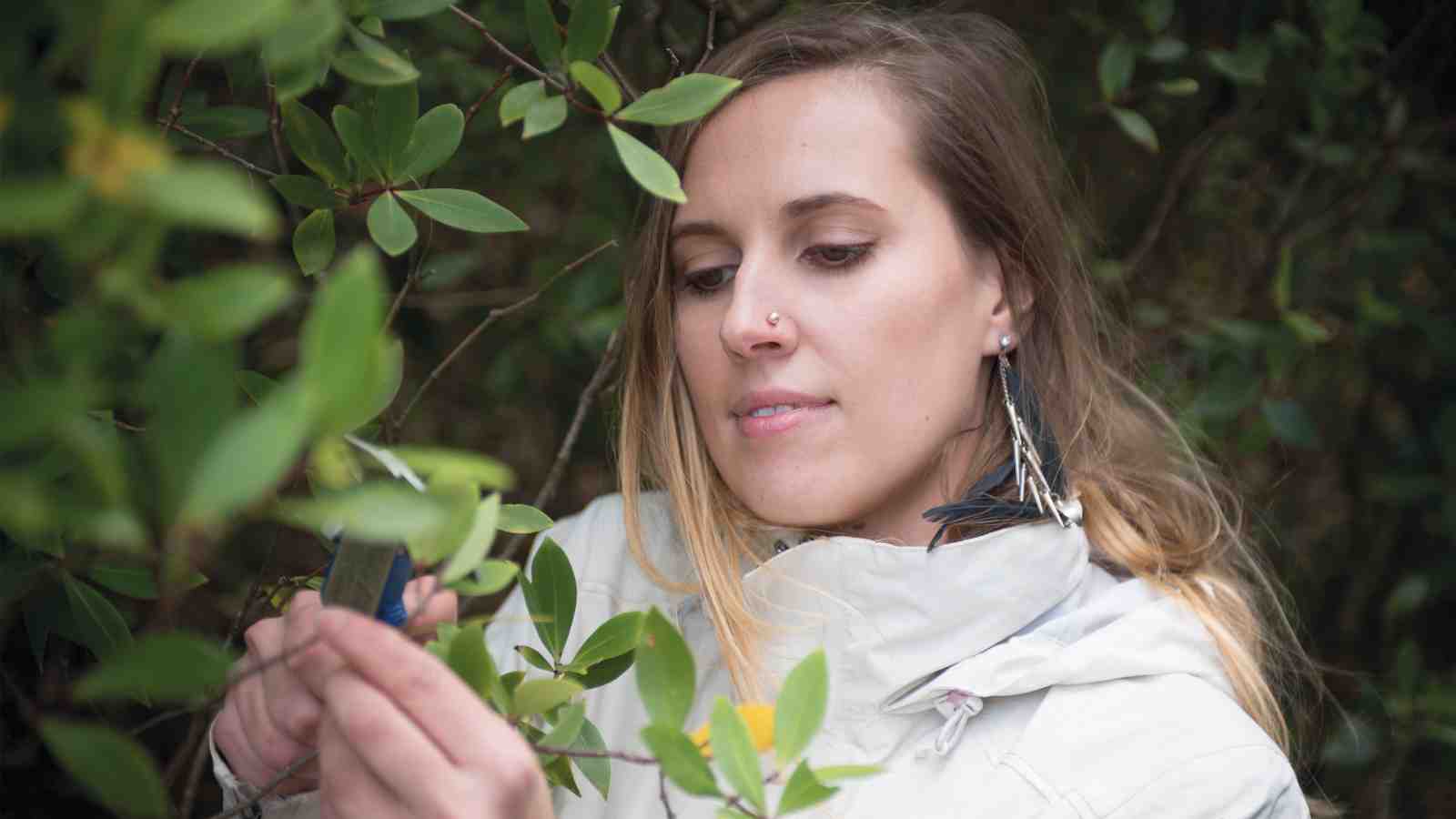 The field station at Otari-Wilton's Bush is where staff and student research in terrestrial plant ecology will be progressed.
The field station will be housed in the recently refurbished Leonard Cockayne Centre, named after New Zealand's greatest botanist and a father of modern science in New Zealand.
The Otari reserve includes 100 hectares of native forest and five hectares of plant collections and is the only public botanic garden in New Zealand dedicated solely to native plants. Amanda Taylor, a PhD student, is one of the students undertaking research at Otari-Wilton's Bush into the distribution of epiphytic plants—those that grow on other plants, such as mosses.
"These account for as much as 10 percent of total land-based plants and yet very little research has been done to understand their distribution patterns, particularly in temperate climates. With the range of native plants at Otari-Wilton's Bush, I can investigate these distributions on many discrete tree hosts and better understand the communities of species that form, and how they form.
"Having access to the Leonard Cockayne Centre facilities makes undertaking research in Otari-Wilton's Bush better than ever before. The Centre provided me with a space to collate my data and conceptualise my ideas, and offered shelter from the unpredictable Wellington weather. The Centre will no doubt continue to aid researchers for many years to come."
Kevin Burns, acting head of the School of Biological Sciences, says Leonard Cockayne's vision for the reserve was for it to be a working laboratory of scientific research on New Zealand flora. "We're thrilled to be able to carry that mission forward.
"Victoria already has a well-established strength in plant ecology and having places like Otari-Wilton's Bush, just a few minutes from the campus, has been invaluable in supporting field research that underpins this.
"We are delighted to have the chance to increase this relationship further and have resources on site to support research."