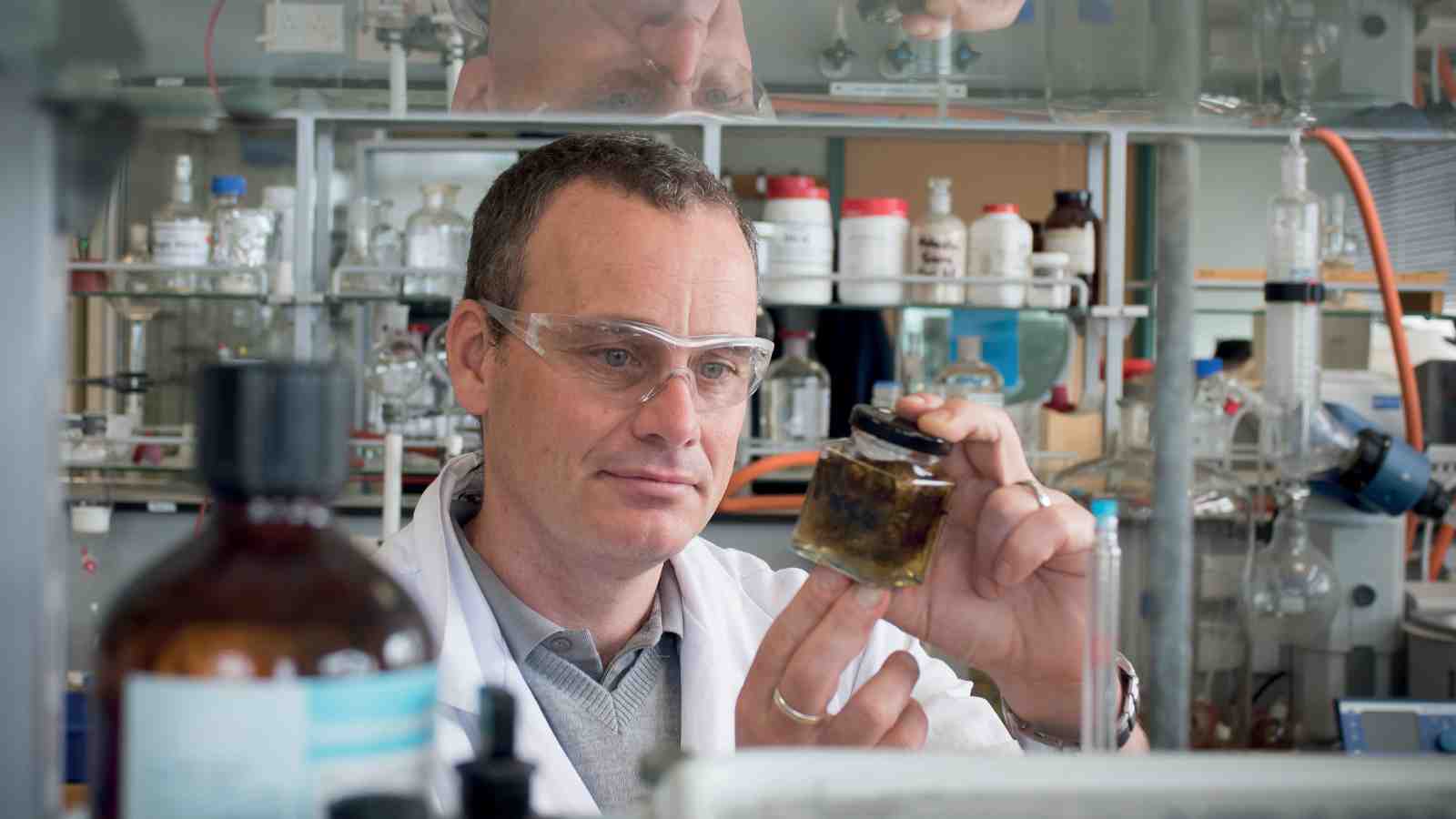 Flicking through a copy of one of chemistry's top international journals, Angewandte Chemie, a picture of a petri dish caught Dr Rob Keyzers eye.
The petri dish contained microbes—tiny single-cell organisms—gathered from a beach in the United States, and belonged to Dr Pieter Dorrestein from the University of California, San Diego.
"These microbes were being screened for the presence of new antibiotics," says Rob, a senior lecturer in Victoria's School of Chemical and Physical Sciences. "It's something I'm really interested in and keen to learn more about."
To do just that, Rob has a Fulbright Scholar Award, which will see him travel to California in July and study with Dr Dorrestein for five months.
"My research interests lie in natural products chemistry—that is, chemical compounds produced by nature, like dirt or the ocean," Rob says.
"Natural products have been used in antibiotics for decades, since the discovery of penicillin by Alexander Fleming. They hold huge medical potential.
"I'm interested in looking at the potential of micro-organisms, as there are a lot of them and you can grow more as you need."
Rob will specifically delve into the area of imaging mass spectrometry (IMS), where a sample of micro-organisms is cultured and then each interaction between species is individually scanned by a mass spectrometer, before being closely analysed.
Rob hopes to learn as much as he can about IMS from Dr Dorrestein and his team, and bring this knowledge back to New Zealand.
"I am looking forward to growing Victoria's expertise in this area and exploring the potential of micro-organisms that are unique to New Zealand."