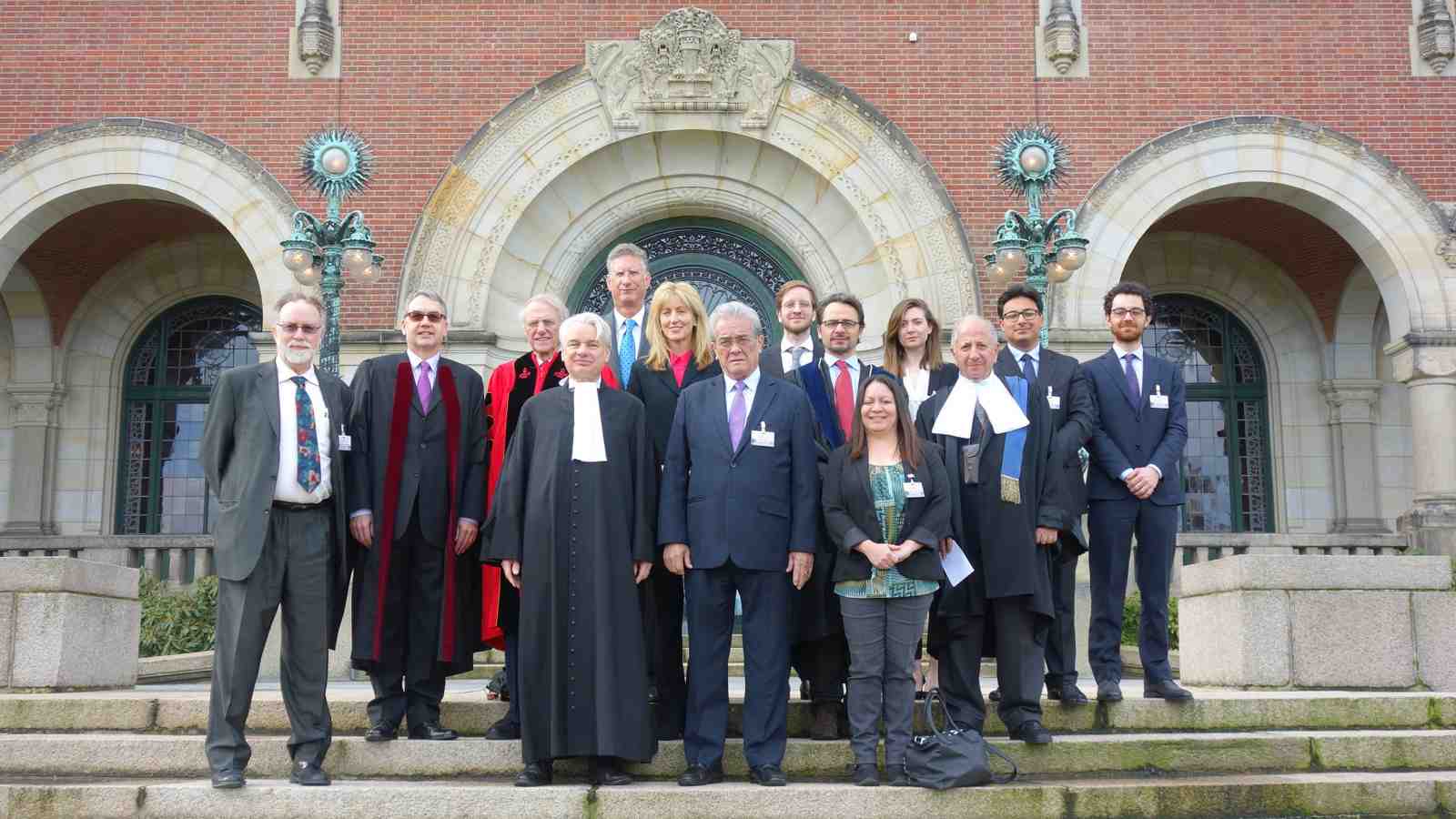 The team is representing the Republic of the Marshall Islands, which was devastated by nuclear testing. Between 1946 and 1958, the United States detonated sixty nuclear weapons on the islands, the equivalent of 1.7 Hiroshima bombs detonated daily for a dozen years.
The islands have launched three cases in The Hague to hold accountable the nine countries in possession of nuclear weapons. The cases being heard allege that the nuclear powers are in breach of their obligations, under the Nuclear Non-Proliferation Treaty of 1968 and international customary law, to negotiate in good faith to rid the world of these weapons of mass destruction.
A preliminary hearing on procedural issues took place in March concerning the legal bids that have the strongest theories for jurisdiction in the Court, those against the United Kingdom, India and Pakistan.
Roger says although it will be a hard case to win, he thought the team "had a good shot".
"This is very much a team effort by a strong legal group from the Netherlands, Italy, the United Kingdom and the United States, led by Tony de Brum, former foreign minister of the Marshall Islands."
Raised in Wanganui, Roger graduated from Victoria in 1964 with a Bachelor of Arts and Bachelor of Laws. He added a Master of Laws in 1967 and Doctor of Laws from Victoria in 1997, along with a Master of Laws and a Doctorate in Juridical Science from Columbia University in New York.
He has played a significant role in international human rights law—especially in helping to establish the International Criminal Court in The Hague.
Roger has taught at Rutgers University-Camden in the United States for more than 40 years, where he insisted on the inclusion of a course on the international protection of human rights, an uncommon part of the law school curriculum in the United States at the time.
In the mid-1980s, he helped shape the discipline of international criminal law that is now taught at the majority of law schools across the United States, and is the subject of specialty programmes worldwide.
The Nobel Peace Prize Laureates will be announced in October, with a ceremony in Oslo in December.