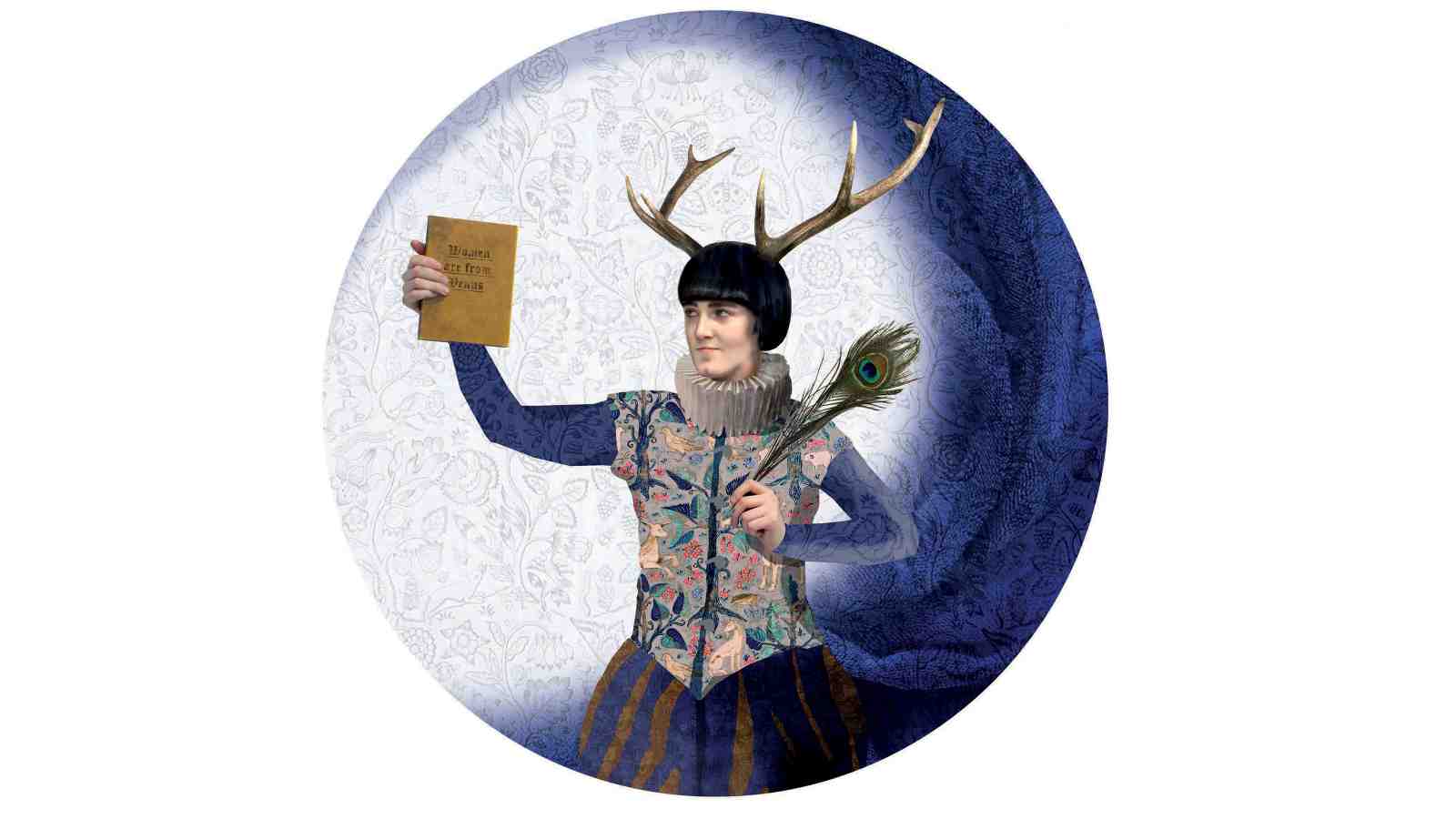 Love's labours Lost poster designed by Master's graduand Elle Beeden
The Summer Shakespeare Trust's thirty-fourth production in February this year contributed to the worldwide celebrations by producing one of the Bard's early comedies, Love's Labours Lost.
"There are events and productions all around the world to commemorate this occasion, and it was great for Summer Shakespeare Wellington to be part of that," says producer Sally Thorburn.
The annual outdoor theatre event, sponsored by Victoria, was performed at Wellington's Botanic Garden and the Wairarapa's Gladstone Vineyard to more than 2,500 people.
Love's Labours Lost follows a king and his companions who vow to swear off women and commit to three years of study.
"As you can imagine, this all goes very wrong, because the gorgeous Princess of France and her ladies-in-waiting are due to arrive for a visit, and it isn't long before the men become infatuated by their charms," says Sally. "It's a great battle of the sexes, and a debate focused on love and learning."
The show featured actors ranging in age from twelve to thirty-seven, who were selected at open auditions.
"We always have a strong contingent of cast and crew that are Victoria University alumni or current students," says Sally. "The relationship with the University dates back to 1983. It acknowledges the importance of training young people in the performing arts."
All of the actors in the play cross-dressed, which Sally says was challenging and fun for the cast.
"The men acting as women and the women as men added another element to the humour of the play. When the costume designer delivered the chaps' dresses, the excitement in the room was palpable!"