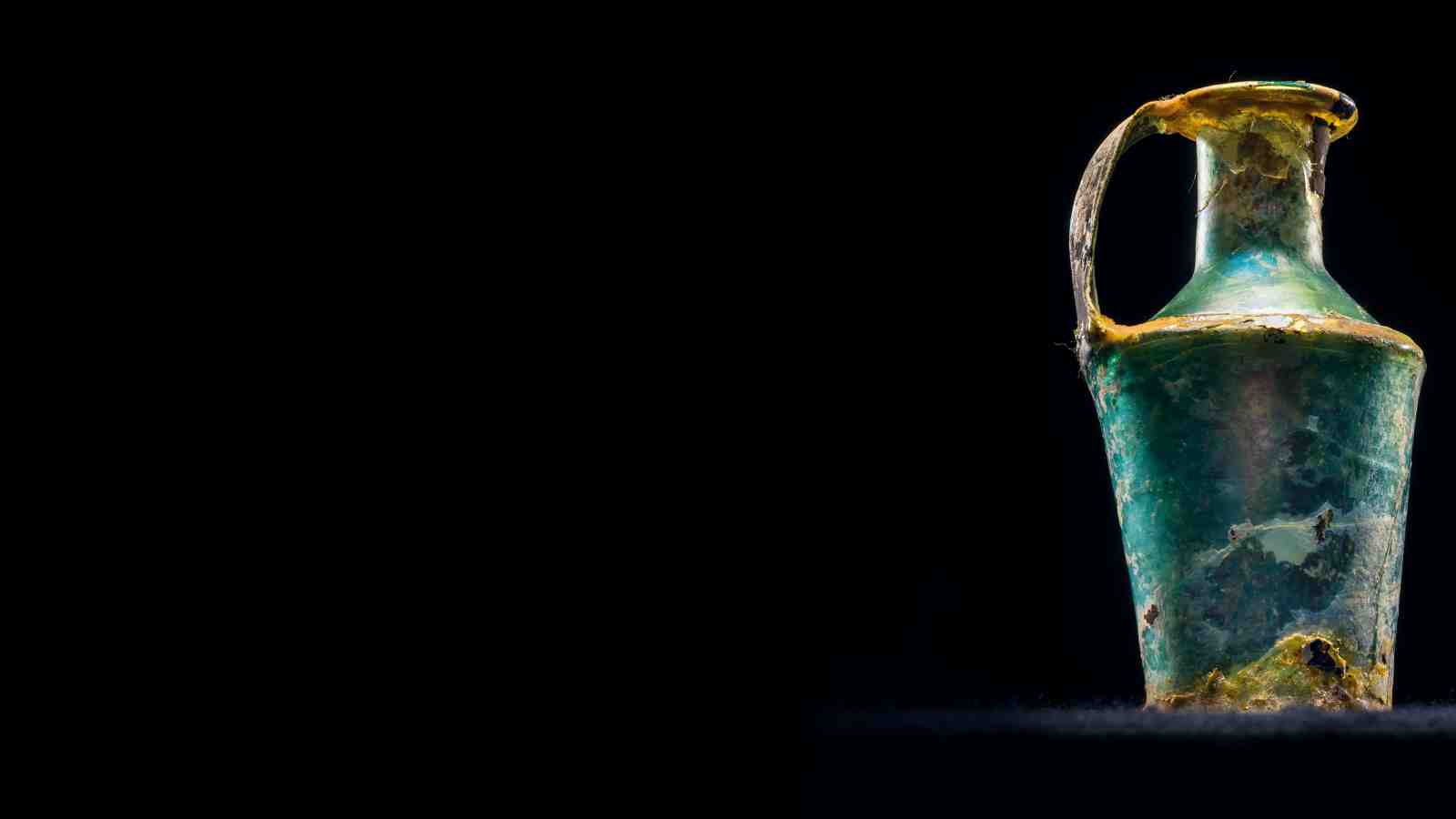 The pieces—mainly pottery and glass—were gifted by Jeremy Commons through the Victoria University Foundation. Jeremy's late partner, well-known artist and potter David Carson-Parker, brought them to New Zealand in the 1970s. They were purchased from a dealer in artefacts at a souk in Syria's capital, Damascus.
Dr Mark Masterson from the School of Art History, Classics and Religious Studies says the collection dates from the middle to late Eastern Roman Empire and features a range of artefacts. "The glass pieces are my favourite—some of them are quite dazzling.
"It's touching that something that was so important to David can serve as a lasting reminder of him here at Victoria. I'm very happy to be able to remember him in this way and that the collection will be named in his honour."
Jeremy says that as a potter, David was interested in the work of all countries and periods, and it was an immediate and spontaneous feeling of affinity with Roman pottery that prompted him to collect it.
The process of cataloguing the collection, including photographing and writing descriptions for each of the pieces, is well underway and Dr Masterson says they will be on display by mid-2016 and will be used as a teaching resource in the Classics department.
The David Carson-Parker pieces will join the well-chosen collection of Greek and Roman artefacts at Victoria's Classics Museum and will be housed in a purpose-built, earthquake-proof cabinet in the museum on Level 5 in Old Kirk building.